We're not the natty police and who cares what anyone else wants to do, everyone is on their own path. But when people claim natty that clearly aren't, it damages people's perception of what is achievable without juicing, and lets unrealistic standards for people who don't know any better yet. There's a point where every lifter realizes they've been fed a ton of BS from the industry, for some it happens sooner than others.
The reason a lot of these guys won't admit to it, is because they've got sponsorships to uphold. If they're acting like the sponsor's supplements got them this jacked, admitted to doing something potentialyl illegal to achieve the results is going to hurt the image.
#5) Dwayne "The Rock" Johnson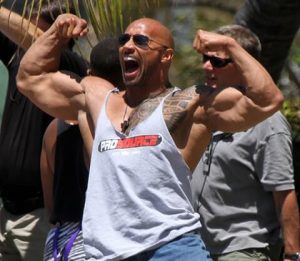 6'3, 236lbs, 10.5% BF, FFMI 27.2
"I tried them but nothing happened. Steroids don't work", he says. He admits having tried them at 18 but says he hasn't touched them since.
But let's be honest, the rock is part of the WWE, starred in movies like Hercules and is everywhere on instagram and makes incedible gains at 44.
Source: http://www.mtv.com/news/1606898/dwayne-johnson-admits-to-college-steroid-use/
#4) Lazar Angelov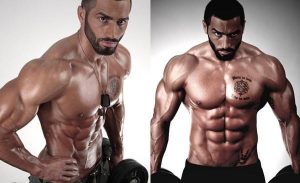 6"0 195lbs 4.5% bodyfat FFMI 28.0
Lazar is one of the most aesthetic individuals in the fitness industry to date. He is so cut, you can't even imagine his skin holding water weight.
You can read on his website's BIO : "despite never taking (and never will) steroids…" http://www.lazarangelov.com/biography/
#3) Ulisses Jr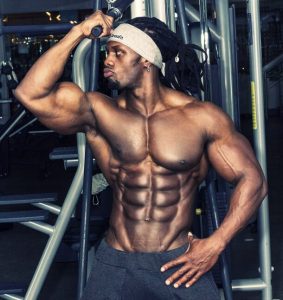 5'10 210lbs at 7%BF with an FFMI of 28.2
Despite changing his Instagram description from "Natural Bodybuilder, to just "Bodybuilder", Ulisses still claims regularly never having juiced. Source (May 25,2016 ):
However, with an FFMI of 28.2, there is not a chance that he'd be natural. It's ridiculous that he'd claim to be natural, yet, he and his buddy Simeon regularly do.