One of the health problems many men have to face when growing older is a drop in testosterone levels. Many factors can contribute to causing or exacerbating this, including stress, aging and other health issues. If you want to build muscle mass and boost strength and energy levels, testosterone is an important component, so Alpha Jym could help if you're in the market for supplements.
Taking into consideration the fact that not all men are created equal, in terms of hormones and general health, it makes sense to road-test a few supplements before committing to one brand and of course, consult with a health practitioner before changing your diet and/or regime. For now, let's take a look at Alpha Jym and see what this product has to offer.

Pros
Assists with balancing testosterone and estrogen levels
Contains all-natural ingredients, which are fully disclosed
Supports natural testosterone production
The ingredients are well-researched from scientific studies
Cons
There's no money-back guarantee for Alpha Jym
The daily dose of six pills a day can be a bit much for some
A few customers reported no results at all
Benefits
The majority of the herbs found in Alpha Jym help to boost testosterone as well as the sex drive. Some customers have reported results such as elevated mood, improved strength and lowered cortisol. When the dosage of this product is taken twice a day, your body is receiving 4200 mg of testosterone boosting ingredients, without unnecessary or added vitamins and minerals, which should be part of a healthy diet in the first place.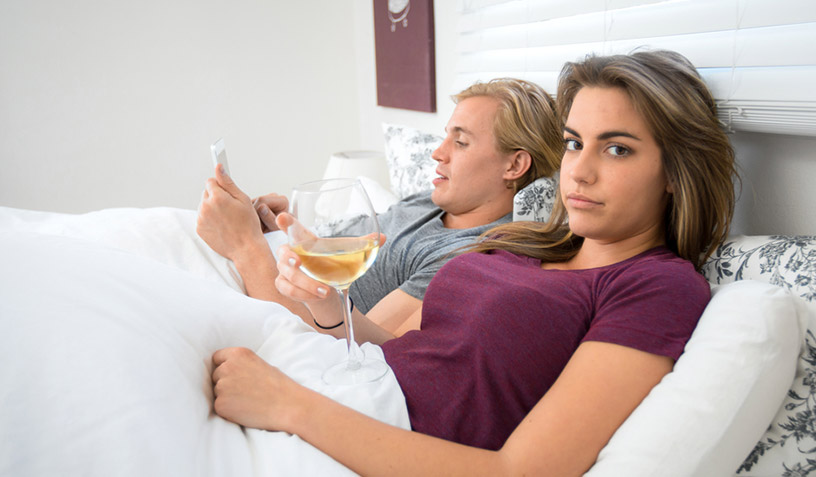 The Alpha Jym five stage testosterone boost consists of:
Natural ingredients that encourage the body to produce more testosterone to baseline levels, in the brain as well as the testicles
Controlling estrogen levels and maximizing the anabolic benefits of testosterone, including the inhibition of the conversion of testosterone into estrogen and DHT
Supplying the testosterone-producing cells in the testicles with antioxidant support, which prevents damage caused by free radicals
The ability to reduce the excretion of testosterone, which elevates T levels
Saving surplus testosterone from binding proteins that prevent the body using it
Side Effects
Some say this product can increase aggression and headaches
Fatigue, diarrhea and nausea has been reported by a few users
Darkened color of urine in some cases
To a lesser extent, convulsions and symptoms similar to strychnine poisoning or rabies
Ingredients
Here's a look at the ingredients of Alpha Jym along with a brief breakdown of why each one was included.
The following list is based on daily amounts (two servings daily):
1000 mg of Fenugreek for balancing hormones and supporting testosterone production
1000 mg of Damiana to prevent testosterone converting to estrogen
1000 mg of Ashwagandha root extract for antioxidant support
500 mg of Diindolymethane (DIM) to support conversion of harmful forms of estrogen
200 mg of Eurycoma longifolia extract to support free and total testosterone levels
500 mg of Quercetin for reducing testosterone excretion and maintaining levels
Other ingredients include vegetable cellulose capsules, magnesium stearate from a vegetable source, cellulose and silicon dioxide.
Recommended Dosage
One serving of Alpha JYM is 3 capsules twice a day, making a total of 6 daily, taken with meals. It's advised to take one serving in the morning and one in the evening on non-training days and when you are training, make sure to take them an hour before your workout, in the a.m. or p.m. – depending on when you work out. There are 60 servings per container, so you get a month's supply in one bottle.
Alpha Jym is a product that boosts testosterone levels while improving muscle strength and building lean mass. Some say it can also reduce body fat, although it goes without saying that a healthy diet and regular exercise is the way to go, without relying on supplements to do that for you. Try this supplement and see for yourself, after consulting with your doctor, as the side effects could be an issue for some.
Does it Work?
Some people report having great results taking this supplement, others don't have the same success. At the end of the day, taking any supplement isn't going to give you results if you aren't putting in the work. If you are already training hard and eating right, and feeling like you're hitting plateaus, then something like this can help push you forward with your progress.
You've probabally already read though some Alpha Jym reviews, they sell this stuff in a lot of places, and you probablly have a pretty good idea that it's well-received overall. Some people aren't super thrilled with it, but we have no way of verifying what the rest of their regimen consised of either. Obviously if you're living off fast food and not acting at all, you won't see good results.
Price – How Much Does Alpha Jym Cost?
For 180 capsules, it's only around $35 depending on where you buy your Alpha Jym. That's a lot cheaper per capsule than a lot of the other supplements we've reviewed or featured in the past, but keep in mind that it's meant to be taken in two doses per day, so this $35 is a month supply, meaning it's just over a dollar per day. That still puts it among the less expensive supplements we've looked at, and it has some of the more desirable ingredients that we like to see in solid, natural test boosters, so overall this is a great value product with great reviews on BodyBuilding.com.
Where to Buy Alpha Jym
You can find this stuff on BodyBuilding.com, at GNC, at Amazon, and more.