Description
Did you know that Nitric Oxide won a Nobel Prize in Medicine1 as being the "Miracle Molecule"?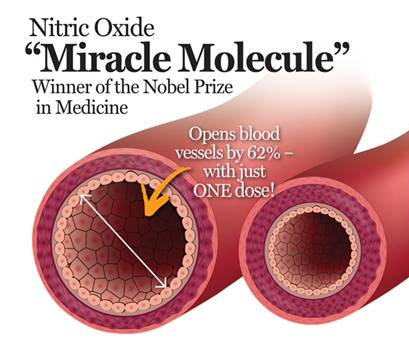 Just one Dose of Nitric Oxide opens blood vessels by 62%!
It's no wonder that so many athletes and body builders take Nitric Oxide supplements to increase their endurance, strength and performance.
Our Nitric Oxide Booster, NO2X, was Developed and Specifically researched to Supplement your Naturally Produced NO to Give you an Edge over your Competition and put you One-Step ahead.
Out of the countless major changes and advancements in Pharmacology and Physiology research that are taking place, some of the biggest involve Nitric Oxide, or NO for short.
Before we go in depth into our product and it's ingredients, let's first educate you a little bit more on Nitric Oxide and it's importance!
Nitric Oxide is an interesting Molecule, it's easily-altered and Helps to Regulate things like:
Blood Flow & Blood Vessel Health
Nitric Oxide is Produced by nearly every type of cell in the body and is one of the most important molecules for blood vessel health and Blood Flow.
Platelet Function
Platelets are Important cells that help your body control bleeding and healing. Abnormal Platelet Function results in easy bruising, cuts that keep Bleeding, Nosebleeds and more.
Mitochondrial Respiration
Known as the Powerhouse of the Cell and fulfill Various important roles in Cellular Metabolism.
Vasodilation
Vasodilation, Dilation of Blood Vessels, relaxes the inner muscles of the blood vessels, causing them to Widen and Increase Circulation.
Needless to say, this opens a lot of doors and Potential when it comes to Supplementation of Nitric Oxide and its impact on Physical Performance.
Science Behind No2
As more research Reveals Additional information, there are two physiological pathways in which nitric oxide synthesis occurs:
Nitric Oxide Synthase Dependent, and Nitric Oxide Synthase Independent.
The main precursor in the NOS dependent pathway is L-arginine. Indications are that secondary is L-citrulline, via a conversion to L-arginine.
There are numerous other molecules, including Glycine Propionyl-L-Carnitine (or GPLC for short) which Increase Nitric Oxide levels.
On the other hand, for the NOS independent pathway, it is nitrate and nitrite that are responsible for nitric oxide production. In a living organism, nitrate and nitrite are reduced to NO, among other things.
There are a number of reasons that this supplement has been so interesting when it comes to Exercise Physiology. For starters, NO can increase the efficiency of the process in which oxygen is delivered to a person's muscles, along with the delivery of nutrients.
This helps to improve Stamina and allows You to Train Harder, and also Improves Recovery Mechanisms which allows for more training.
In a nutshell, Nitric Oxide is essential to all Life. It allows blood, nutrients, and oxygen to travel to every part of your body both effectively and efficiently.
Without it, we Simply Can't Live.
This Essential Molecule signals our Blood Vessels to Relax and Expand, creating many of the Following Benefits for your Body:
Greater Efficiency in the Blood
Greater Nutrient Delivery
Greater Oxygenation
and Much More!
This is all sent to Every part of our body to further enhance its strength, stamina and regeneration. Nitric Oxide is linked to everything we do and every breath we take.
It is no wonder that so many Pro Athletes look to Nitric Oxide, whether through their diets or through supplements like Liftn Labs NO2X.
Product Overview
The benefits to supplementing with Nitric Oxide are plentiful, but some of the more prominent effects this supplement has include:
Increased Muscle Fullness and Mass
Added Benefits of Endurance and Anti-fatigue
Improve Cardiovascular Performance and Conditioning
Help Treat Erectile Dysfunction and Increase Stamina in the bedroom
Decrease Muscle Soreness
Boost Exercise Performance
Below you'll find a Full List of every Every Ingredient that we've included in our Formula – We don't hide behind the "Proprietary Blends" that many supplements have on their labels – We're Fully Transparent and have Nothing to Hide in terms of Ingredients!
Ingredients
Vitamin C: 100mg
Vitamin C also knows as L-ascorbic acid, is a water soluble vitamin for all ages, not just adults and is essential for healthy bodily functions.
Vitamin C is essential for the biosynthesis of collagen, L-carnitine (which is essential for athletes and body builders), and certain neurotransmitters. It is also involved in protein metabolism.
---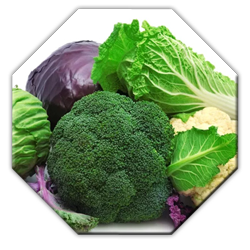 Alpha Lipoic Acid: 100mg
Alpha Lipoic Acid is an antioxidant found in yeast, liver, spinach, kidney, brocolli and more.
Alpha-lipoic Acid prevents cell damage in the body and resorts vitamin levers such as Vitamin E and Vitamin C.
It also helps the body break down carbohydrates to make energy for the other organs in the body.
---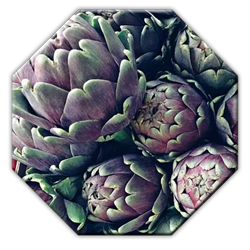 Artichoke Leaf Powder: 100mg
Artichoke Leaf Powder is another powerful antioxidant. Artichoke is one of the world's oldest vegetables and has been used for medicinal purposes for centuries.
It has powerful antibacterial and anti-fungal properties and amino acids. 22% of the calories in artichokes come from protein.
It is also used to aid in weight loss because of its high fiber content, FOS, and Prebiotics.
---
Black Pepper Extract (Standardized to 95% Piperine): 10mg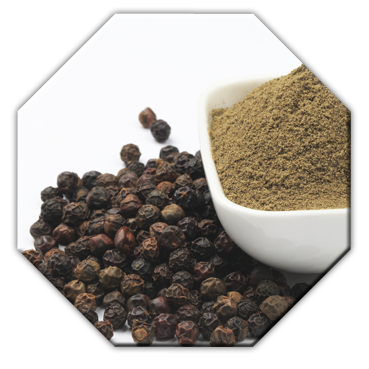 Black Pepper Extract increases the absorption of other nutrients in the body.
It also sets off a metabolic chain reaction that helps keep fat in check, thus fighting obesity, increasing weight loss, and related diseases.
---
L-Carnitine: 200mg
L-Carnitine helps the body produce energy and is often added to sports supplements because it is absorbed at a rapid rate.
It aids in the recovery of sore muscles after a workout by providing muscle oxygen supply, stamina, and red blood cell production which transports oxygen through your body and muscles.
L-Carnitine is also used for weight loss and has a positive impact on important brain functions. However, it's overall main function in the body is for energy production and oxygen supply.
---
L-Citrulline: 700mg
L-Citrulline is a naturally occurring amino acid and is also found in foods like watermelon.
Our bodies change L-Citrulline into another amino acid called L-Arginine, also known as Nitric Oxide. L-Citrulline helps increase the supply of ingredients the body needs to make certain proteins.
---
Curcumin: (Standardized to 95% Curcuminoids) 100mg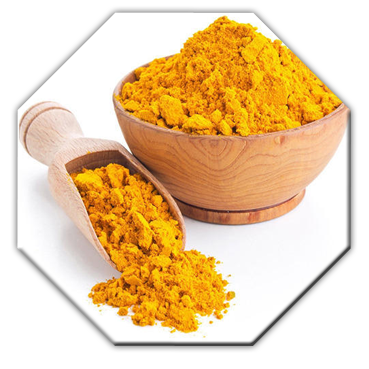 Curcumin aids in the management of oxidative and inflammatory conditions, metabolic syndrome, arthritis, anxiety and hyperlipidemia.
Curcumin helps manage exercise-induced inflammation and muscle soreness which enhances recovery and performance for athletes and body builders.
---
Coleus Root Extract: (20% Forskolin) 100mg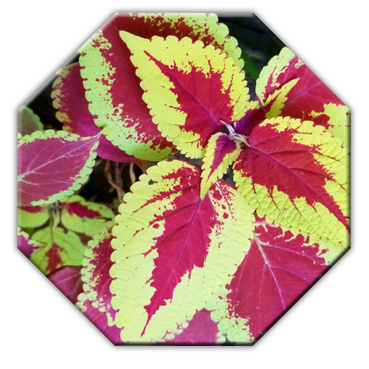 Coleus Root Extract is used to treat allergies, skin conditions such as eczema and psoriasis, obesity, advanced cancer and more. It is a chemical found in the roots of the plant Plectranthus barbatus.
Coleus Root Extract or Forskolin, gained popularity in 2014 when it was featured on the Dr. Oz Show as a weight-loss supplement.
It stimulates testosterone formation which in turn promotes fat loss while preserving and increasing muscle mass.
---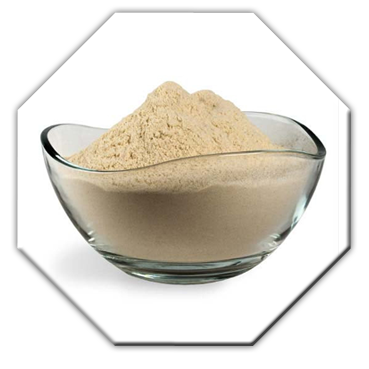 Garlic Powder (Standardized to 1% Allicin): 150mg
Garlic Powder seems like such a basic ingredient but garlic has powerful healing and antioxidant properties.
Along with simply incorporating more garlic in your diet, tasking it as a supplement has been proven to directly increase testosterone levels in men.
---
Ginkgo Biloba Extract (Standardized to 24% Flavone Glycosides): 100mg
Ginkgo Biloba Extract contains high levels of flavonoids and terpenoids which are known for their strong antioxidant effects. These antioxidants fight or neutralize the damaging effects of free radicals.
Ginkgo Biloba Extract also improved circulation, heart health and helps fight inflammation. Ginkgo Biloba Extract has been used to treat sexual dysfunction and low libido for centuries.
---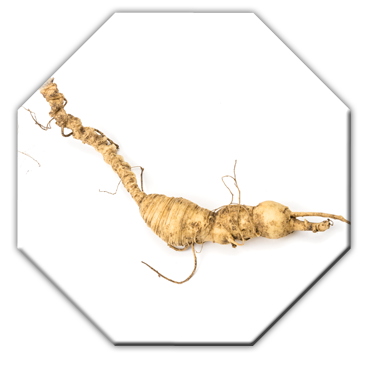 Ginseng Root Extract (Standardized to 80% Ginsenosides UV): 50mg
Ginseng is used to boost energy, lower blood sugar and cholesterol levels, reduce stress, promote relaxation, and manage sexual dysfunction in men.
It is a herb found in both America and Asia. Ginseng supplements help increase energy and increase libido which has a positive effect on testosterone levels and sex drive.
---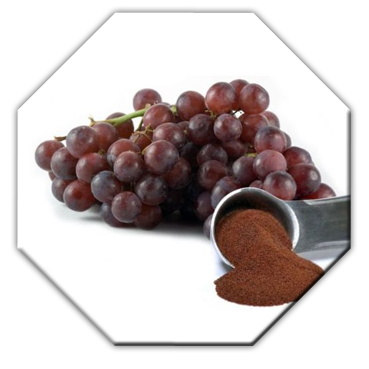 Grape Seed Extract (Standardized to 95% Proanthocyanidins): 100mg
Grape Seed Extract has many benefits but it is most noted for it's ability to speed up wound healing and repair.
For athletes and body builders, it is used to help speed up recovery after strenuous exercise.
Other benefits in include improved bone strength and cardiovascular benefits.
---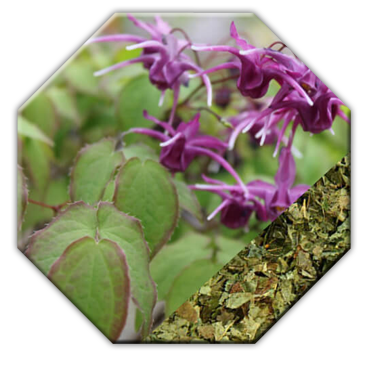 Horny Goat Weed Extract (Standardized to 20% Icariins): 100 mg
Horny Goat Weed is an herb that is commonly taken as a supplement for sexual performance issues such as erectile dysfunction and low sex drive.
It is also used for weak back and knees, joint pain and memory loss among other things.
---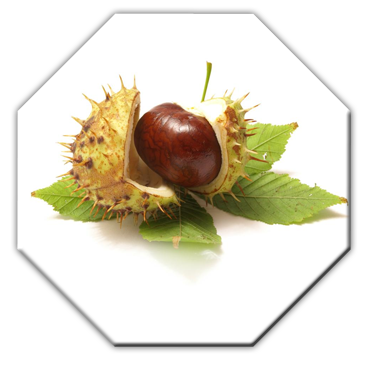 Horse Chestnut Extract (Standardized to 20% Aescin): 50mg
Horse Chestnut Extract comes from the seed, bark, flower and roots of the Horse Chestnut plant. If eaten raw, it can cause death but when taken as a supplement, it has many benefits.
Horse Chestnut Extract helps increase circulatory health and prevents water retention thus getting rid of excess water weight.
---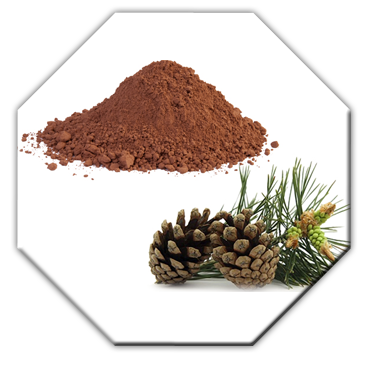 Pine Bark Extract (Standardized to 95% Proanthocyanidins): 100mg
Pine Bark Extract is known as nature's super antioxidant and is packed with antibacterial, antiviral, anticarcinogenic, anti-aging, anti-inflammatory and anti-allergic properties.
Pine Bark Extract helps manage glucose levels, fights infections, decreases erectile dysfunction, reduces inflammation and increased athletic performance by reducing muscle cramping and muscle pain.
---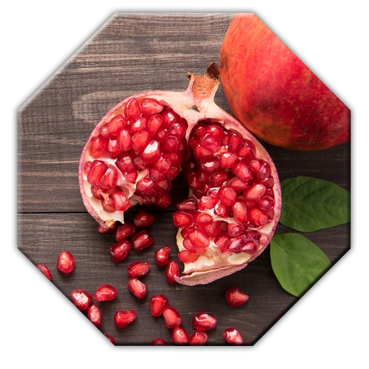 Pomegranate Extract (Standardized to 40% Ellagic Acid): 100mg
Pomegranate Extract has been used for thousands of years with records dating from around 1500BC.
Pomegranate Extract helps reduce stress and muscle strength and recovery after exercise.
Rich in nitrates which convert to nitric oxide, Pomegranate Extract helps erectile dysfunction issues as well, boosts Testosterone levels, and improves sperm biomarkers.
---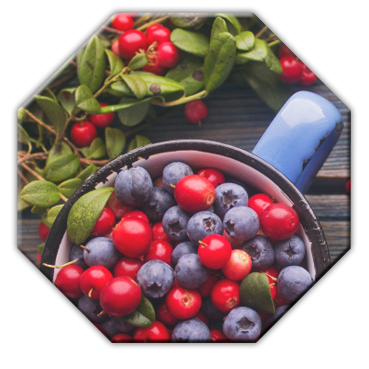 Pterostilbene: 50mg
Pterostilbene (terro-still-bean) is found in blueberries, grapes, almonds, peanuts and other plant-based food sources and is a sirtuin activating compound as well as an antioxidant.
It has many benefits such as improving brain function, reducing blood sugar levels, reducing inflammation and it also has anti-cancer properties and supports weight loss.
---
Reduced L – Glutathione: 100mg
Reduced L – Glutathione helps protect your cells against oxidative damage (cell and tissue damage).
Glutathione naturally occurs in the body but exercise increases free radical formation, which can cause temporary oxidative stress in the muscles.
Glutathione helps protect your cells during strenuous exercise and aids in recovery.
---
Piperine: 10mg
Piperine increases the absorption of other nutrients in the body. It also sets off a metabolic chain reaction that helps keep fat in check, thus fighting obesity, increasing weight loss, and related diseases.
There's no Reason Not to Give LIFTN LABS No2X a try Today!
You have Nothing to Lose, and so much to Gain.
With all-natural ingredients that are research-backed and chosen for the specific ways they synergize with each other, we're proud to offer the best supplement on the market for helping boost your performance and endurance, as well as:
Building stronger, more powerful muscle mass,
Improved metabolism and shedding extra body fat,
The motivation and self-confidence that comes from truly hitting your stride,
And the results you've been looking for (even if they've previously felt out of reach.)
This supplement will flood your working muscles with more blood, oxygen and nutrients, gving them the power they need to achieve Acccelerated Growth & Definition.
Supplement Facts
Serving Size:

4 capsules


Servings Per Container:

30

Ingredients:

Amount per serving

% DV

Vitamin C
100mg
167%
Alpha Lipoic Acid
100mg
†
Artichoke Leaf Powder
100mg
†
Black Pepper Extract (Standardized to 95% Piperine)
10mg
†
L-Carnitine
200mg
†
L-Citrulline
700mg
†
Curcumin (Standardized to 1% Curcuminoids)
100mg
†
Coleus Root Extract (20% Forskolin)
100mg
†
Garlic Powder (Standardized to 1% Allicin)
150mg
†
Ginkgo Biloba Extract (Standardized to 25% Flavone Glycosides)
100mg
†
Ginseng Root Extract (Standardized to 80% Ginsenosides UV)
50mg
†
Grape Seed Extract (Standardized to 95% Proanthocyanidins)
100mg
†
Horny Goat Weed (Standardized to 10% Icariins)
100mg
†
Horse Chestnut Extract (Standardized to 20% Aescin)
50mg
†
Pine Bark Extract (Standardized to 95% Proanthocyanidins)
100mg
†
Pomegranate Extract (Standardized to 40% Ellagic Acid)
100mg
†
Pterostilbene
50mg
†
Reduced L-Glutathione
100mg
†
Piperine
10mg
†
Percent Values are Based on a 2000 Calorie Diet.
† Daily value not established.

Warnings: Consult your physician before using this product if you are taking any medications or are under a physician's care for a medical condition. Not for use by those under the age of 18, women that are pregnant, trying to get pregnant, or nursing, or those that are sensitive to niacin. Keep out of reach of children and pets. Store in a dry place away from direct sunlight.