Description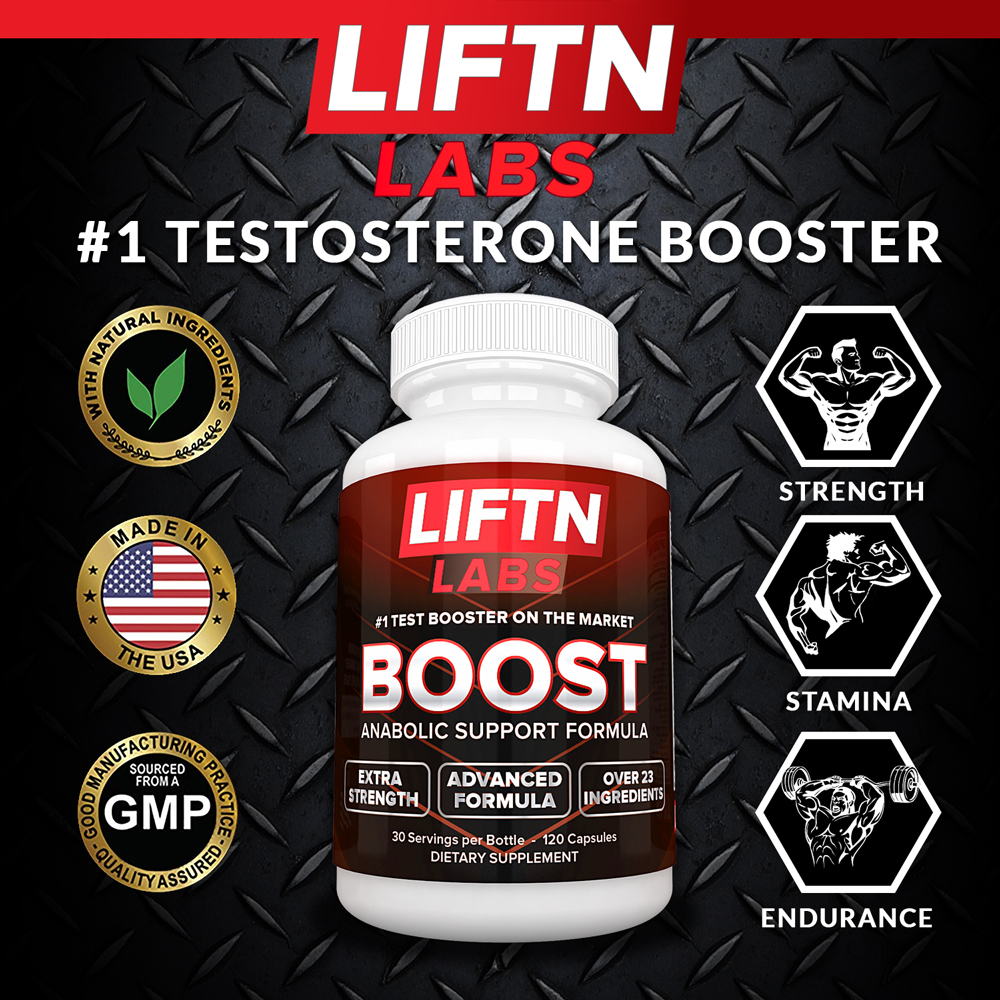 Are you having a hard time making gains? You're putting in the work, but the muscle mass just isn't showing up how you expect it to? If this sounds like you, you may be missing a very important piece to the puzzle.
This means that no matter how hard you work or how clean you eat, you'll never get the results you should be getting.The missing piece could be your testosterone.
If your testosterone is low, it doesn't matter what you do, you're going to be at a disadvantage, and it's not your fault at all.
If you're a guy who suffers from low testosterone
Or you have regular levels but want to get the most out of your workouts
Or even if you are already killing it at the gym, and want to hit that next level without all the negative side-effects and the high costs of designer steroids…
LIFTN BOOST could be the product for you.
Product Overview
LIFTN BOOST was created using a combination of well-researched ingredients, perfectly balanced to optimize every part of the equation to coax your body into naturally producing enough testosterone to drastically improve your performance.
By naturally increasing your testosterone levels, LIFTN BOOST can help compensate when your body isn't producing enough testosterone to keep up with the work you're putting in.
LIFTN BOOST supports natural testosterone levels while also giving you more stamina, endurance and performance, increasing muscular strength and providing an aid for muscle recovery post workout.
6 Benefits of Naturally Increasing Your T Levels
Natural Muscle Growth
You don't need to mess around with any scary hormone treatments that can lead to permanent damage, because you can keep it natural instead… for REAL muscle growth in a safe way.
Increased Strength
Being able to train harder means you will break through plateaus more quickly and realize a noticeable increase in strength. Having bigger muscles is one thing, but having bigger muscles that are stronger than they look is even better.
Increased Endurance
Once again, training harder and longer leads to a whole host of benefits when it comes to strength and endurance. Being able to lift more at once, for longer training sessions, is just one of the benefits that comes from a fully optimized body.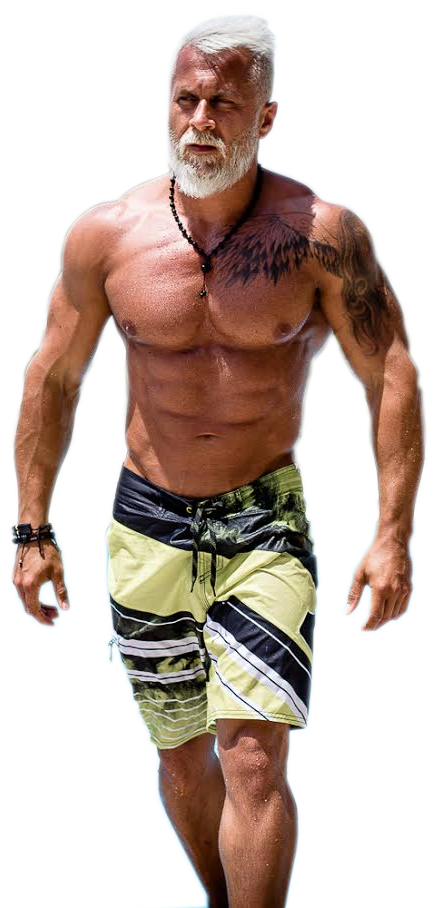 Increased Fat Burning
You don't have to be some kind of performance athlete to benefit from the extra energy and increased metabolism that is a byproduct of everything we've discussed thus far. Even if you're just a regular Joe who has some extra fat to lose, you stand to benefit immensely from increased testosterone.
Enhanced Mood
Testosterone isn't just for muscles, it is also known for improving your mood. A better mood leads to a better outlook, which means you'll have an easier time dealing with the obstacles that stand between you and your goals in life.
Improved Self-Image
With results will come the pride of accomplishment, which will transform you into a more confident person – and it's the real kind of confidence that comes from crushing your goals, not the "fake it 'till you make it" kind.
Ingredients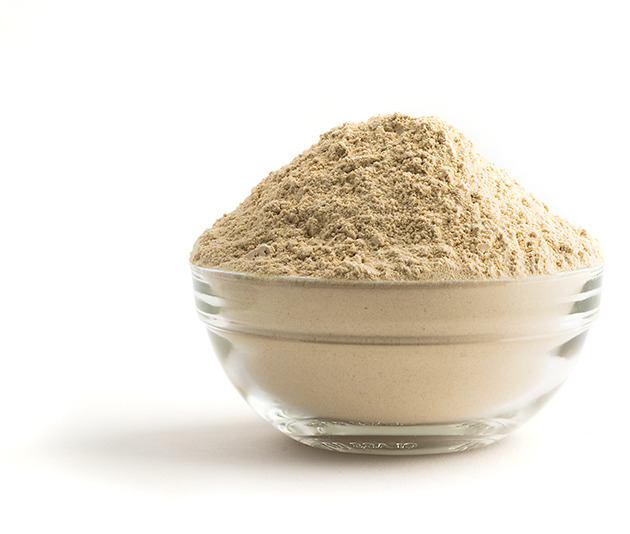 6 Ingredient Groups
In order to eliminate the confusion that can come along with shopping for supplements, we've created a thorough list of our ingredients by dividing them into six different categories based on why we chose to include them in the formula for LIFTN Boost.
100% Transparency
Rather than hiding behind "Proprietary Blends", we proudly list our ingredients because we want you to know exactly what's working for you, and exactly what you're getting for your hard-earned money. We actively source the highest quality ingredients and we include the correct quantities required in order to unlock the full benefits.
Full Dosage
Some other supplements out there will include "Trace Amounts" of certain ingredients, just as an excuse to include them on the label, but each of our capsules is packed with ample amounts of all of the important ingredients that are formulated together in a very strategic way.
It's not just a matter of tossing things together, it's about understanding how certain ingredients can boost other ingredients and create a strong synergy between them, optimized for performance and results.
Key Male Vitamins and Minerals
These are the heavy hitters that are essential for men who are looking to increase their testosterone and performance overall, both mentally and physically. These are the ingredients that do a lot of the heavy lifting, so to speak, but the other 5 categories work hard to tie everything together.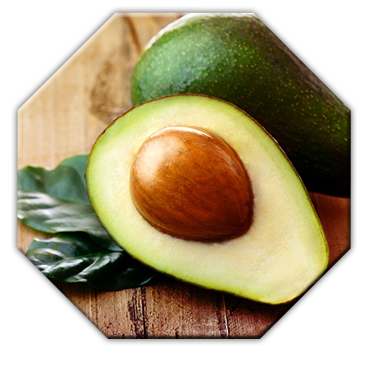 Boron (as boron citrate): 3mg
Boron is a mineral that is found in food and the environment. People take boron supplements as medicine.
Boron is used for building strong bones, treating osteoarthritis, is an aid for building muscles and increasing testosterone levels, and for improving thinking skills and muscle coordination.
---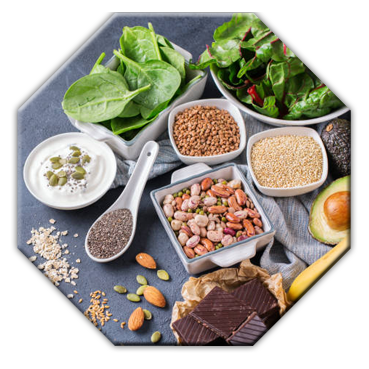 Magnesium (from magnesium citrate): 200mg (52% DV)
Magnesium is a mineral that is important for normal bone structure in the body.
While you can get magnesium from your diet, magnesium deficiency is quite common.
Although used to treat diseases of the heart and blood vessels, it is also used orally for weight loss. Athletes use magnesium to increase energy and endurance.
---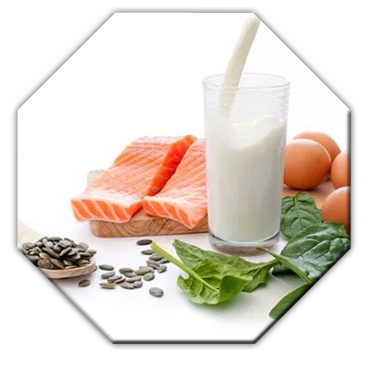 Vitamin B6 (from Pyridoxine HCL): 10.5mg (525% DV)
Vitamin B6 is a water soluble vitamin that is naturally present in many foods such as fish, poultry and liver, and it is also available as a dietary supplement.
Vitamin B6 works to boost testosterone both directly and indirectly. It promotes the production of androgens, which cause testosterone levels to rise, and in sufficient quantities it works on the C2 pathway in the brain to regulate the creation of hormones which are detrimental to testosterone levels.
Vitamin B6 also keeps prolactin levels low, which is another hormone that causes low testosterone levels and is the number one culprit responsible for the dreaded "man boobs."
---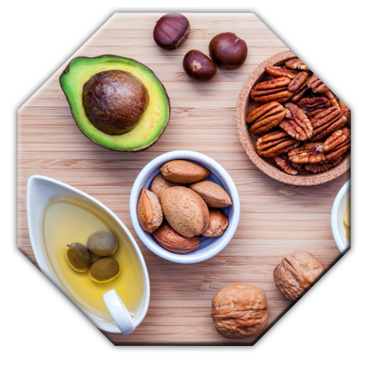 Vitamin E 30mg (100% DV)
Vitamin E is a nutrient that is important to vision, the health of your blood, brain and skin and has a very strong impact on reproductive health.
A deficiency can cause suppression of testicular activity and decrease production of testosterone.
---
Zinc: (from zinc gluconate) 20mg (132% DV)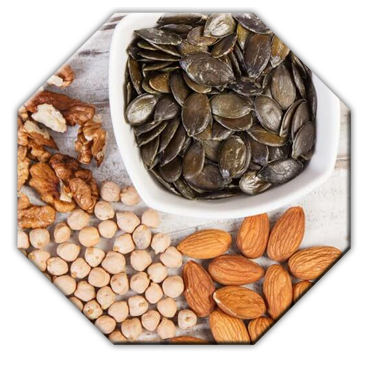 Zinc is found in foods like raw oysters, crab, lean ground beef and peanuts. It is an essential mineral involved in more than 100 chemical processes within the body.
Known as an aphrodisiac, Zinc levels within the body have been closely associated with testosterone levels.
Not only does Zinc help boost testosterone levels, it helps you recover from high intensity exercise.
Estrogen Defense
This next group of compounds are here to protect against an increase in estrogen that can arise from testosterone that gets converted.High estrogen levels can lead to a number of unwanted side-effects in men, from gynecomastia, to more serious issues like an increase in prostate cancer, heart disease, and more. Defending against that increase in estrogen is an important job.
---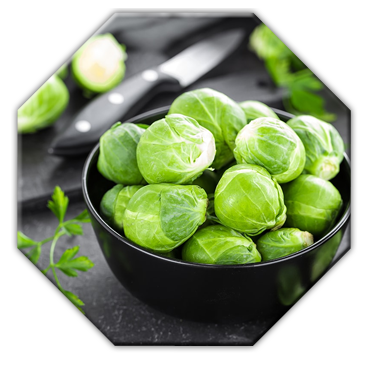 DIM: 100mg
DIM is a natural plant-based chemical found in many cruciferous vegetables such as cabbage, broccoli, and Brussel sprouts.
Many people have never heard of DIM but it is a powerful supplement  that is being studied as a treatment for cancer.
DIM works to create a healthy balance of estrogen and testosterone in your body. DIM also increases the amount of lipolysis, which is responsible for fat burning and weight maintenance.
---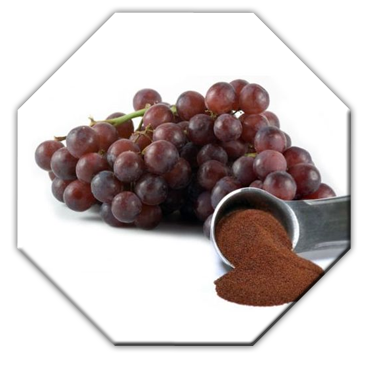 Grape Seed (Standardized to 95% proanthocyanidins): 100mg
Grape Seed has many antioxidant benefits and has been said to be one of the most profound and well researched anti-inflammatory compounds in existence.
In regards to men and testosterone, it doesn't directly increase testosterone levels but it works to block excess estrogen. Lowering the estrogen levels in your body will naturally allow it to create higher levels of testosterone.
---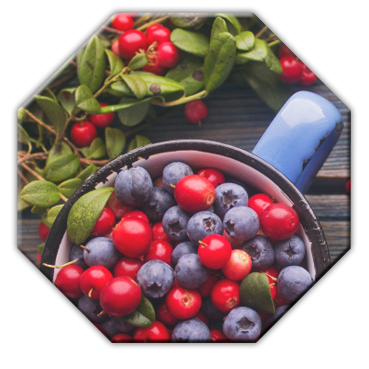 Pterostilbene: 100mg
Pterostilbene (terro-still-bean) is found in blueberries, grapes, almonds, peanuts and other plant-based food sources and is a sirtuin activating compound as well as an antioxidant.
It has many benefits such as improving brain function, reducing blood sugar levels, reducing inflammation and it also has anti-cancer properties and supports weight loss.
Adaptogenic Herbs
Adaptogens are natural substances that are used to help the body cope and adapt to stress. They are believed to help with everything ranging from offering a boost to the immune system, increased mental focus, improved endurance, and even to improve mood.This wide-ranging selection of herbs and natural foods and extracts helps to ensure you're getting enough of the important nutrients that can help to boost the effects of supplements.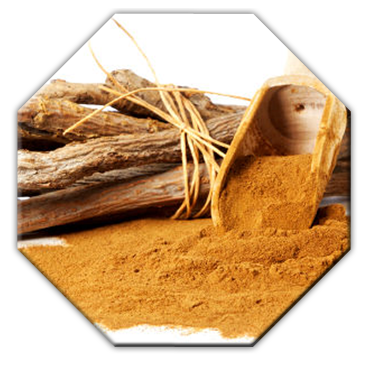 Ashwagandha (Standardized to 2.5% withanolides): 100mg
Used in ancient Indian medicine, Ashwagandha is primarily used as an adaptogen, meaning that it helps your body handle stress and anxiety.
Ashwagandha is also known for increasing exercise performance, strength and fat loss, while also boosting testosterone levels significantly. An added bonus is that it is proven to increase sperm quality in men.
---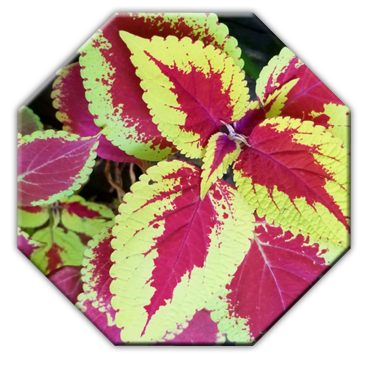 Coleus forskohlii (Standardized to 20% forskolin): 100mg
Coleus forskohlii is used to treat allergies, skin conditions such as eczema and psoriasis, obesity, advanced cancer and more. It is a chemical found in the roots of the plant Plectranthus barbatus.
Forskoin gained popularity in 2014 when it was featured on Dr. Oz Show as a weight-loss supplement.
Forskolin stimulates testosterone formation which in turn promotes fat loss while preserving and increasing muscle mass.
---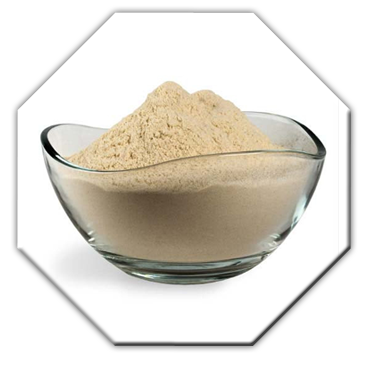 Garlic Powder: 100mg
Garlic Powder seems like such a basic ingredient but garlic has powerful healing and antioxidant properties.
Along with simply incorporating more garlic in your diet, tasking it as a supplement has been proven to directly increase testosterone levels in men.
---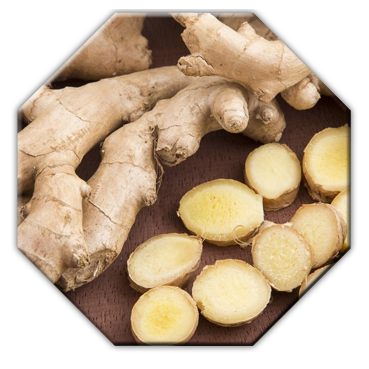 Ginger (Standardized to 5% gingerols): 50mg
Ginger is among the healthiest spices and it also tastes good! Also a powerful anti-inflammatory and antioxidant, Gingerol is a powerful substance from Ginger and is responsible for much of its medicinal properties.
Gingerol reduces muscle pain and soreness which is ideal for people that train .
Supplementing with ginger has positive effects on testosterone levels and sexual function as well as sperm health.
---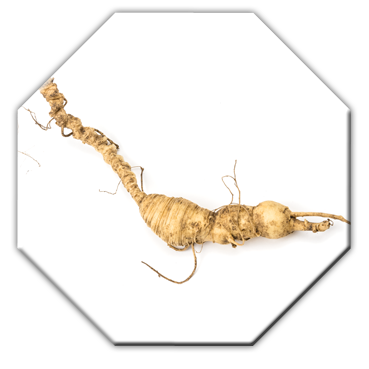 Ginseng (Standardized to 80% ginsenosides): 50mg
Ginseng is used to boost energy, lower blood sugar and cholesterol levels, reduce stress, promote relaxation, and manage sexual dysfunction in men.
It is a herb found in both America and Asia. Ginseng supplements help increase energy and increase libido which has a positive effect on testosterone levels and sex drive.
---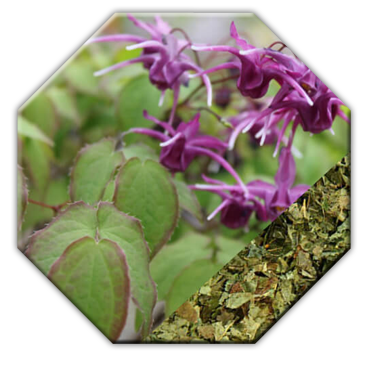 Horny Goat Weed (Standardized to 20% icariins): 100mg
Horny Goat Weed is an herb that is commonly taken as a supplement for sexual performance issues such as erectile dysfunction and low sex drive.
It is also used for weak back and knees, joint pain and memory loss among other things.
---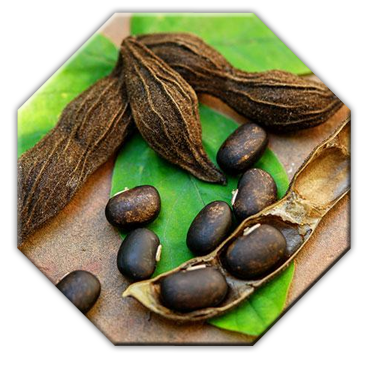 Mucuna (Standardized to 20% l-dopa): 100mg
Mucuna is an herbal drug used for the management of male fertility, nervous disorders, and is also an aphrodisiac.
Mucuna (l-dopa, known as the dopa bean) is an adaptogen that lowers stress, improves focus, boosts the libido and elevates mood.
---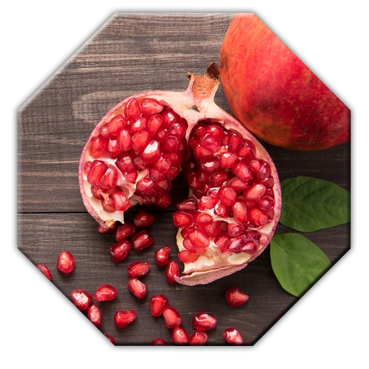 Pomegranate Extract (Standardized to 50% polyphenols): 100mg
Pomegranate Extract has been used for thousands of years with records dating from around 1500BC. Pomegranate Extract helps reduce stress and muscle strength and recovery after exercise.
Rich in nitrates which convert to nitric oxide, Pomegranate Extract helps erectile dysfunction issues as well, boosts Testosterone levels, and improves sperm biomarkers.
---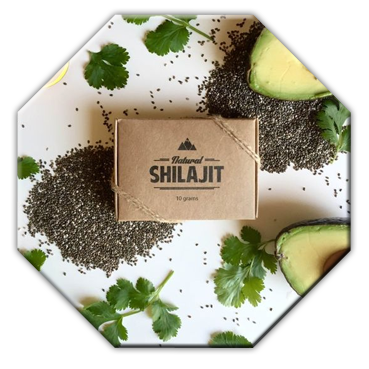 Shilajit (Standardized to 40% fulvic acid): 200mg
Originally sourced in India and Tibet, Shilajit has many benefits such as improving brain function, anti-aging, antioxidant and anti-inflammatory properties, heart health, and male fertility and testosterone booster.
---
Tongkat (200:1 extract): 100mg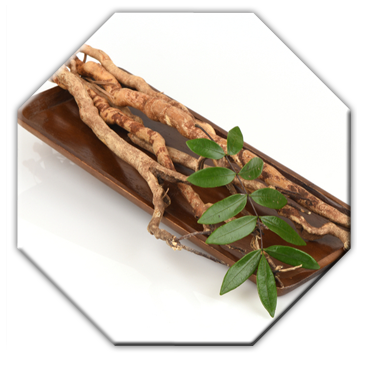 Tongkat is best known for enhancing sexual vitality, muscle mass and bone mass, increasing strength and stress tolerance, and promoting general vitality with aging.
This supplement is derived from a shrub native to Southeast Asia and is a top male libido enhancer.
Testosterone Preservation Complex
The following ingredients are meant to help preserve testosterone after heavy exertion, like a tough workout, or just throughout the day.
Bromelain, for example, is used in the food industry to help tenderize meats, and in medicine to help wounds heal more quickly, and in the world of fitness and bodybuilding to allow the body to recover from a training session more quickly.
---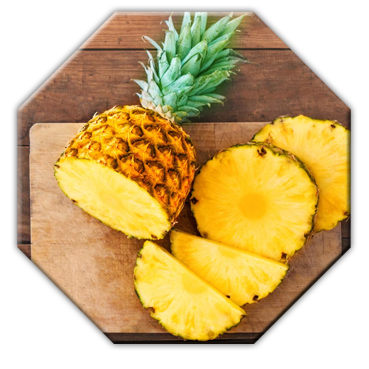 Bromelain (1500gdu): 200mg
Bromelain is an enzyme found in pineapple juice and it works by causing the body to produce substances that fight pain and swelling (inflammation).
Bromelain has been used to help endurance athletes and bodybuilders who train for consecutive days.
Studies showed that while training and performing, Bromelain helped maintain levels of Testosterone while aiding with post workout recovery.
---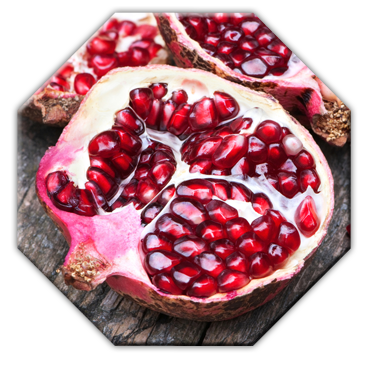 Phosphodiesterase: 50mg
Phosphodiesterase plays an important role in keeping your mind and memory sharp.
It is a fatty substance that covers and protects the cells in your brain and carries messages between them. Phosphodiesterase also helps decrease male sexual dysfunction.
---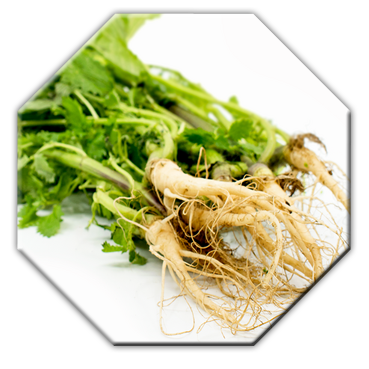 Stinging Nettle Root (Standardized to 1% silicic acid): 100mg
Stinging Nettle Root is found to inhibit testosterone from binding with sex hormone binding globulin, or SHBG, which is responsible for maintaining hormonal balance in your body. Testosterone bound to SHBG is unusable to the body.
While Stinging Nettle does not increase total testosterone in the blood, it increases the available testosterone by not allowing it to become unusable by binding to SHBG.
Androgen Receptor Sensitivity
Androgens like testosterone and DHT can make some incredible changes to your body, but first they need to enter into your DNA. The androgen receptors in your cells are what makes this process possible, and by increasing their sensitivity, the goal is to increase their activity, allowing them to perform their jobs at a more efficient rate.
---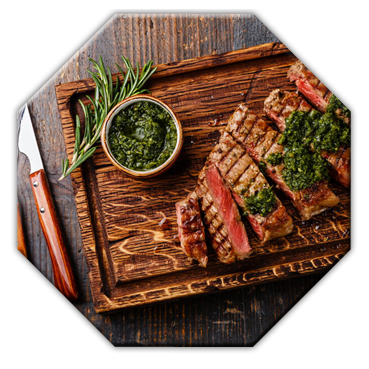 L-Carnitine L-Tartrate: 500mg
L-Carnitine L-Tartrate is often added to sports supplements because it is absorbed at a rapid rate.
It aids in the recovery of sore muscles after a workout. It helps with recovery by providing muscle oxygen supply, stamina, and red blood cell production which transports oxygen through your body and muscles.
L-Carnitine L-Tartrate is also used for weight loss and has a positive impact on important brain functions. However, it's overall main function in the body is for energy production and oxygen supply.
---
Increased Absorption
Finally, this last category exists to increase the overall absorption of the other ingredients. It acts as a final step to the process, giving a helpful boost.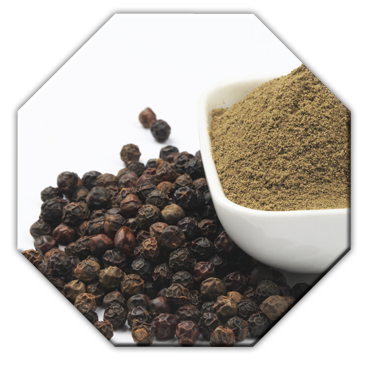 Black Pepper Extract (Standardized to 95% piperine): 10mg
Black Pepper Extract increases the absorption of other nutrients in the body. It also sets off a metabolic chain reaction that helps keep fat in check, thus fighting obesity, increasing weight loss, and related diseases.
---
The quantities listed above are based on one serving of LIFTN BOOST, and the serving size is 4 capsules. There are 30 servings per container, for a total of 120 capsules.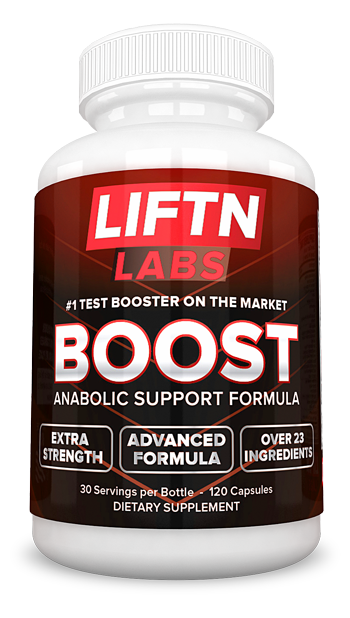 You simply won't be able to grow the muscles you want without testosterone.
There's a Reason That The Most Popular Illicit Steroids
Are Based on Testosterone
Most people understand the downsides of steroids, and everyone who takes them knows about the risk vs reward, but not everyone realizes that you can naturally increase your testosterone instead.
Sure, you won't get that Mr. Universe freak-show physique without taking expensive and dangerous designer steroids, but you can still make gains that will turn heads and help you accomplish realistic, healthy goals.
Testosterone is the foundation of muscle growth and here is why:
Testosterone Helps You Build Muscle
Testosterone doesn't just help regulate libido, bone mass, fat distribution, and strength, but it also helps your body to pack on lean muscle mass. If that was all that it did, it would still be an incredible hormone responsible for many aspects of what makes a man masculine. But it goes even deeper than that. Muscle mass is the goal, but if it's covered under layers of fat, you won't be reaping the full rewards. With lower body fat and more muscle, your muscles become more visible and defined.
Testosterone Helps You Burn Body Fat
Testosterone helps your body with metabolizing stored fat. When you're lacking testosterone in your body, it can lead to weight gain and as mentioned before, the dreaded man boobs. On the flipside, increasing testosterone helps to lower body fat. Also, muscle burns more calories than stored fat, so it can have a domino effect once you start to fine tune your body.
Testosterone Gives You That Killer Instinct
Testosterone has shown links to our competitive nature. That winner's mentality and the motivation that's needed to accomplish anything worth achieving. Motivation can vary from person to person but understanding how it is linked to testosterone and how to boost your testosterone in a natural and safe way makes it feel like you're swimming with the current, instead of against it.
There's no reason not to give LIFTN BOOST a try today…
You have nothing to lose, and so much to gain.
With all-natural ingredients that are research-backed and chosen for the specific ways they synergize with each other, we're proud to offer the best supplement on the market for helping to naturally boost your testosterone levels, so that you can enjoy the numerous benefits that come along with it, including:
Building stronger, more powerful muscle mass,
Improved metabolism and shedding extra body fat,
The motivation and self-confidence that comes from truly hitting your stride,
And the results you've been looking for (even if they've previously felt out of reach.)
 
 
 
 

Serving Size 4 Tablets

Servings Per Container

30

Amount Per Serving

% DV

Key Male Vitamins and Minerals
 
Boron (as boron citrate)
3MG

†

Magnesium (from Magnesium Citrate)

200MG

52%

Vitamin B6 (from Pyridoxine HCL)

10.5MG

525%

Vitamin E

30MG

100%

Zinc (from Zinc Gluconate)

20MG

132%

 
 
 
Estrogen Defense
 
DIM (Diindolylmethane)

100MG

†

Grape Seed (Standardized to 95% proanthocyanidins)

100MG

†

Pterostilbene
100MG

†

 
 
 
Adaptogenic Herbs
 
Ashwagandha (Standardized to 2.5% withanolides)
 100MG

†

 
Coleus forskohlii (Standardized to 20% forskolin)
 100MG

†

 
Garlic Powder
 100MG

†

 
Ginger (Standardized to 5% gingerols)
 50MG

†

 
Ginseng (Standardized to 80% ginsenosides)
 50MG

†

 
Horny Goat Weed (Standardized to 20% icariins)
 100MG

†

 
Mucuna (Standardized to 20% l-dopa)
 100MG

†

 
Pomegranate Extract (Standardized to 50% polyphenols)
 100MG

†

 
Shilajit (Standardized to 40% fulvic acid)
 200MG

†

 
Tongkat (200:1 extract)
 100MG

†

 
 
 
 
Testosterone Preservation Complex
 
 
Bromelain (1500gdu)
 200MG

†

 
Phosphatidylserine
 50MG

†

 
Stinging Nettle Root (Standardized to 1% silicic acid)
 100MG

†

 
Androgen Receptor Sensitivity
 
 
L-Carnitine L-Tartrate
 500MG

†

 
 
 
Increased Absorption
 
 
Black Pepper Extract (Standardized to 95% piperine)
 10MG

†

 
 
 
 

Percent Daily Values are based on a 2,000 calorie diet.

† Daily value not established.
Warnings: Consult your physician before using this product if you are taking any medications or are under a physician's care for a medical condition. Not for use by those under the age of 18, women that are pregnant, trying to get pregnant, or nursing, or those that are sensitive to niacin. Keep out of reach of children and pets. Store in a dry place away from direct sunlight.