Low T can cause many side effects, including lack of muscle mass, strength and energy, not to mention the one that seems to hit the hardest – erectile dysfunction. If you're someone who prefers to deal with these issues the natural way, you might want to consider Anabolic RX24, which is a 100% natural pre-workout testosterone booster.
Quality of life encompasses all areas and becomes increasingly important as we age. Women go through menopause, which has its own problems and Low T is often referred to as "Andropause" to summarize what men go through with their own life changes after they hit 30. Here we'll delve into Anabolic RX24 and see what it can do to help with this.
Pros
Here are some of the most commonly reported 'pros' to using Rx24. Your mileage will almost certain vary to some degree, but this is a good starting point of what you might expect.
Can help with weight loss and increasing energy
May help with natural testosterone production
Can support an increase in muscle mass
May boost stamina, endurance and improve focus
Contains all-natural ingredients and does not contain artificial fillers
Reasonably priced
Improves blood flow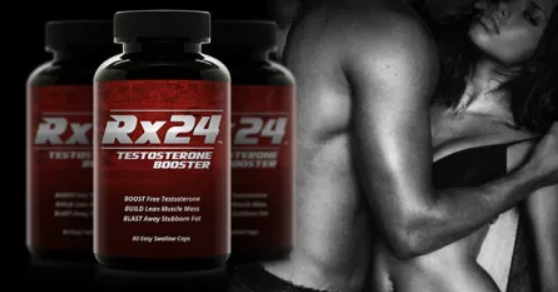 Cons
To counter the pros, here are some of the cons that we've noticed when it comes to this product. This is based on their marketing, their terms, common sense, and some of the reasons people have been unhappy with this supplement in general based on research from around the web.
Over-the-top advertising can feel deceptive
There's insufficient clinical evidence to back up their claims
Not for serious issues related to hormonal problems
No money back guarantee
Hard to find independent reviews
Not for all body types and it's only for men
Contains only a proprietary blend
As always, everyone's experience will be different, and some will benefit from certain supplements more than other people will, but there are certain things that are just not ideal. For example, some supplements will openly brag about their entire ingredient list, not keeping anything hidden behind a "proprietary blend". It always makes us take a second look, and get skeptical, when a company uses proprietary blends.
Benefits
Anabolic Rx24 is said to produce noticeable results for the sex drive and body composition in only 2 weeks. A natural testosterone booster, this supplement includes ingredients that strengthen the adrenal glands, which in turn helps with increased hormone levels. With proper diet and exercise, other benefits include:
Improved blood flow
Increased masculinity and lean muscle mass
Enhanced focus and energy
Increased strength and stamina
Assistance with weight loss
Side Effects
In general, Anabolic RX24 is said to be relatively safe to take but you should always check with your doctor before taking a new supplement, especially if you have a medical condition or are taking regular medication. Seeing as this supplement only contains a proprietary blend, it's difficult to assess how it could affect you, especially if you have allergies or if you're sensitive to large doses of any particular component. If you have any food or other allergies, you should approach with caution.
Does it Work?
Let's face it – some supplements will work better than others. It's kind of hard to tell what the deal is based on a lot of the Rx24 reviews out there, some of them seem kind of questionable. While you will likely notice some degree of improvement if you're taking this supplement while continuing to train hard and eating right, it's hard to say how much will actually be due to the Rx24 on its own. There are probably better options out there, from companies that appear a lot more reputable, who offer generous money-back guarantees, and have a lot more info available about them online.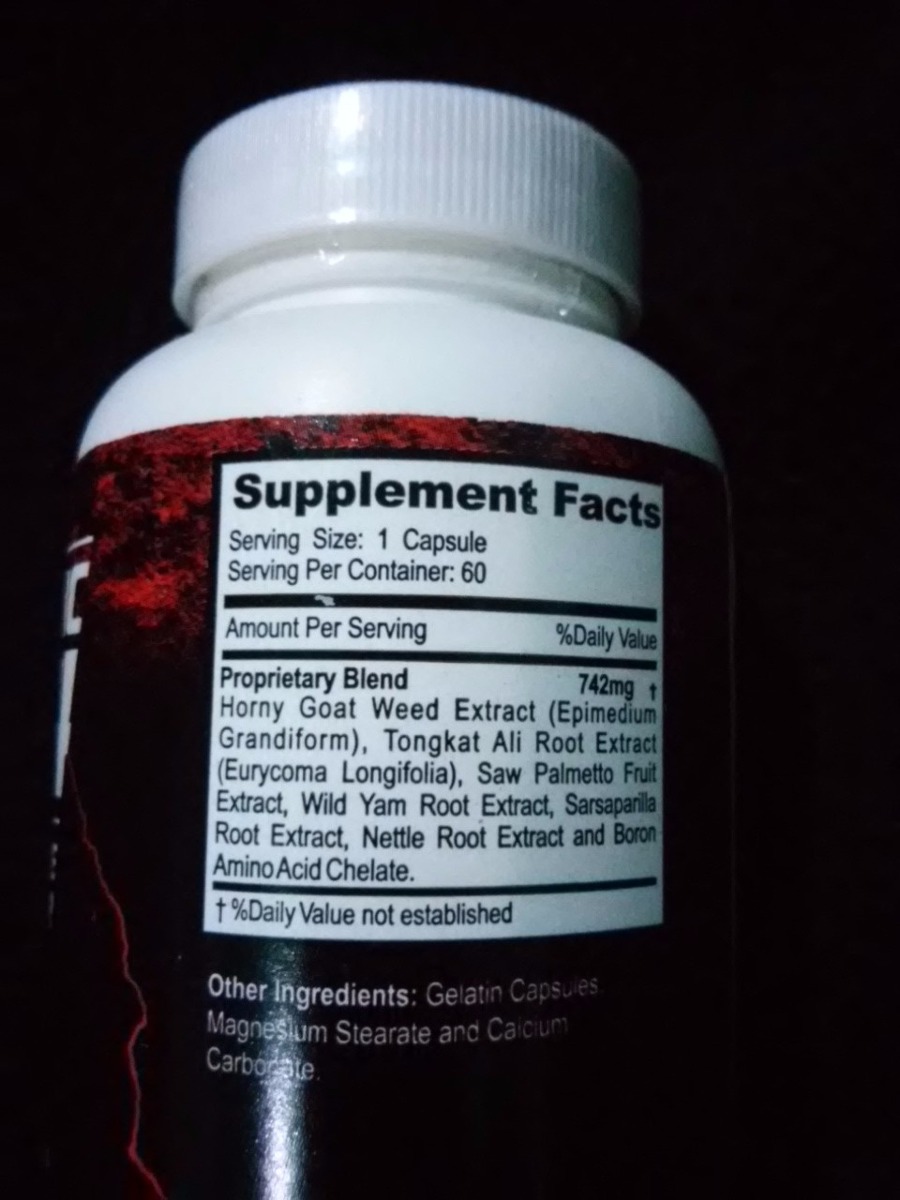 Ingredients
Here's a look at the ingredient list for Rx24.
Proprietary Blend 742 mg per capsule – contains:
Horny Goat Weed Extract – for increased blood flow to the penis and better erections
Tongkat Ali Root Extract – for increasing free testosterone levels
Saw Palmetto Fruit Extract – for supporting prostate health
Wild Yam Root Extract – for encouraging hormonal balance, increasing endurance and muscle mass
Sarsaparilla Root Extract – for boosting the sex drive and stamina
Nettle Root Extract – for blocking the conversion of testosterone to estrogen
Boron Amino Acid Chelate – a booster that increases potency and the metabolism
Other Ingredients include Gelatin Capsules, Magnesium Stearate and Calcium Carbonate.
Recommended Dosage
Take 1 capsule in the morning and 1 before working out – as a dietary supplement.
Where to Buy It
Anabolic Rx24 is not backed by clinical tests and genuine reviews by those who've actually tried it are hard to find. Some say this product is only available in Canada but it can be found online, if not sold out/no longer available (Some stores that used to sell it don't carry stock anymore). Made by BioTrim Labs, they state that you should stack this supplement with other products they sell, however you would be better off if you consulted with your doctor first if you decide to try it, or to stick with a more reputable supplement in the first place.