The older a man gets, the lower his testosterone levels drop, which gets worse if he's not fit and healthy. The search for a quality supplement that actually works can be daunting for most men in this predicament. Blue Star Nutraceuticals claim that nothing does more in less time than their product – Status – with the same workout and a whopping 434% more testosterone.
This supplement is said to be unique and revolutionary, with its 5-pronged testosterone boosting approach developed using exceptional research conducted by experts in nutrition, metabolism and muscle physiology. Containing some quality ingredients and unique compounds, they state that it can do wonders for the associated problems with Low T. Let's take a closer look and see how it stacks up.
Pros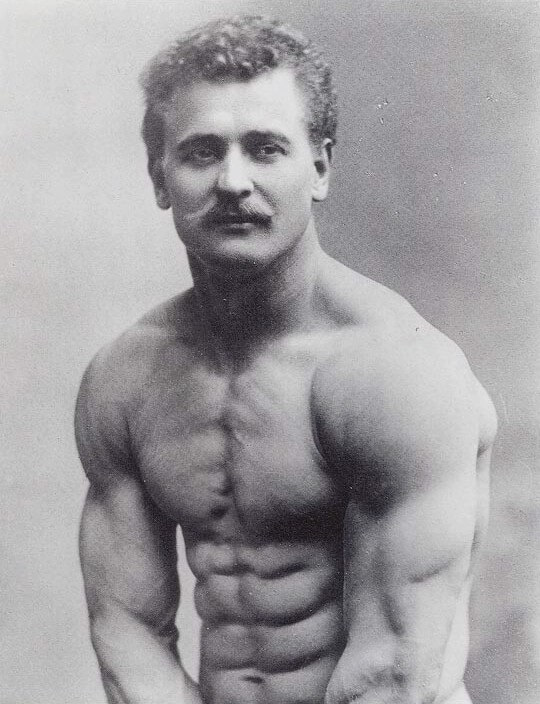 ZMA is a mineral supplement made with Vitamin B6, Magnesium aspartate and zinc, which is considered to naturally support the immune system and muscles, creating a flow-on effect of building strength, stamina, recovery and improving the quality of sleep. This is one of the Pros of Status. Others include:
Improved endurance
Made by a reputable company
Has mostly positive reviews
Has a 60-day satisfaction guarantee
Your unique reason for taking it may be based on these, or something else altogether. Keep reading to see if this supplement is a good fit for you!
Cons
Some key ingredients are missing, like Boron
Contains some questionable ingredients
Serving schedule is poor
Formula is expensive considering the ingredients
Contains a proprietary blend of a 61 mg split between 5 ingredients
Location of the production facility is not disclosed
The problem with the proprietary blend is the same problem we always have with these types of blends. Quite simple: We don't know what is inside them in what quantities. It doesn't necessairly mean that
Benefits
Status is said to increase high levels of testosterone which results in more muscle mass, improved stamina and energy with decreased belly fat. Focusing on being an overall health supplement and exercise aid rather than a typical male enhancement product, it can also improve sexual performance and treat issues such as low libido and erectile dysfunction. Other benefits include:
Increasing T levels by up to 434% while weight training
Unlocking 98% of inactive testosterone
Enhancing the bioavailability of zinc and magnesium for an increase in free testosterone
Extending the lifespan of testosterone in the system
Blocking estrogen from producing feminine attributes
There are a number of different reasons that guys will look for testosterone boosting supplements, whether it's to feel more focused, to have more energy and endurance, to add some weight to their lifts, to sleep better… the list goes on and on.
Side Effects
Here are some of the possible side effects that some people have experienced or what may occur from taking this supplement. They aren't super-common, but if you're feeling anything negative then you should strongly consider ceasing to take it, and looking at some other options with different ingredients instead (We list the ingredients for every supplement that we review),
Depending on individual reactions to specific ingredients, side effects may include:
Nausea, vomiting, heartburn, loss of appetite and diarrhea or constipation
Congestion, coughing and wheezing
Allergic reactions such as swelling
A maple syrup odor in the urine
Irritability, aggression, dizziness and insomnia
Drowsiness, headaches and tingling
Cramps, dark stools and urine
Ingredients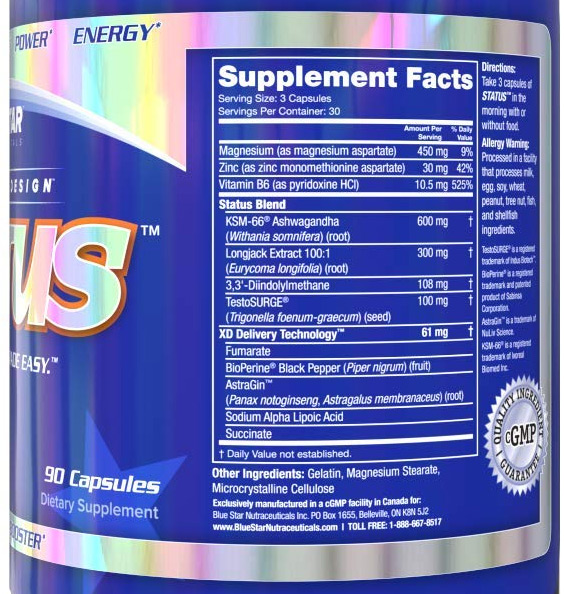 Here's a look at the long incredible list, except for the proprietary stuff that they're keeping under wraps, unfortunately.
Ashwagandha 600 mg – for increasing endurance
Fenugreek 100 mg – for balancing blood sugars and dealing with erectile dysfunction
Vitamin B6 10.5 mg – increases muscle mass and regulates metabolism
Longjack 300 mg – for boosting the libido and testosterone levels
Magnesium 450 mg – for strengthening bones and regulating blood pressure
Zinc 30 mg – for building immunity and helping with recovery
DIM 108 mg – to control estrogen
Proprietary Blend 61 mg (XD Delivery Technology Complex):
Fumeric acid – helps carry oxygen to the muscles and blood
BioPerine (Black Pepper) – helps raise body temperature
AstraGin (Ginseng and Astragalus) – supports overall health and the immune system
Other ingredients include Sodium R-Lipoate, Succinic Acid, Gelatin, Magnesium Stearate and Microcrystalline Cellulose. Status is produced in a facility that also processes milk, egg, soy, wheat, peanut, tree nut, fish and shellfish.
Recommended Dosage
The recommended dosage is to take 3 capsules in the morning with or without food. This dosage is considered to be a poor serving schedule by some who believe that more of certain ingredients are beneficial at higher levels. As with all supplements and changes to your diet and exercise, consult with your doctor before taking this product or making any major changes.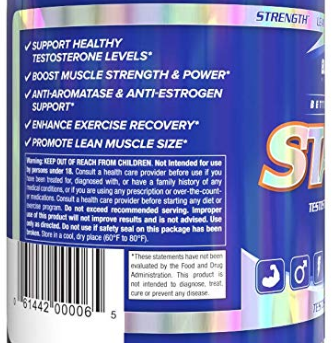 Status is thought to be quite a good product for those with Low T, however certain benefits can only be achieved by proper diet and exercise, which means solid work outs and not expecting the supplement to do all the work for you. Maybe you'll be one of the satisfied customers, especially if you see a 434% increase in your testosterone levels.
Where to Buy It and Price
If you're curious in trying out Status, you can pick it up for around $70 for 90 capsules which is 30 services. It's available on Bodybuilding.com, Amazon, and most likely at your local supplement or bodybuilding store. It's most convenient to pick up a bottle online, especially from a website that you trust.