Many companies who develop supplements to help men battle with Low T and related issues have the daunting task of creating a formula that targets specific problems, such as lack of muscle mass, energy, endurance and sexual prowess, to name a few. MuscleTech is a company which produces Test HD, with a focus on increasing testosterone levels that are relevant to muscle mass growth, resistance and energy.
Using a precise formula of natural ingredients in combination with scientific research, they claim to be offering a powerful diet supplement designed to enhance the performance of body builders and those who wish to turn back the clock and boost testosterone. Let's dig in and see what Test HD is all about.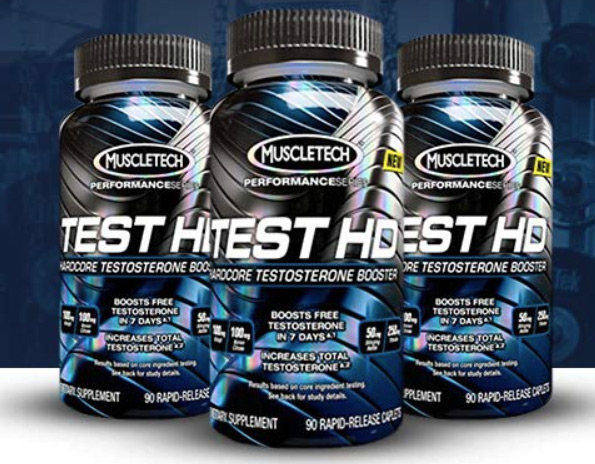 Pros
Here are some of the positive aspects of this supplement, and these are among the most popular reasons that people decide to purchase it and give it a try:
Contains no proprietary blends, so you know exactly what you're getting
Formula includes some good testosterone and energy boosters
Has active components that are said to be good for muscle building
Produced by a reputable company
Has mainly positive reviews
Reasonably priced
Cons
Here are some of the things that are not ideal when it comes to Test HD. Whether or not any of these are a deal-breaker for you will depend on specifically what your wants and needs are.
Has some ingredients that are considered outdated
A couple of essential ingredients are missing
A few components are under dosed
Not for those with diabetes or cardiovascular issues
Benefits
Test HD is said to support testosterone, increase ATP blood levels, enhance muscle mass, improve energy and shows results in 7 days, which seems promising. There's no cycling on and off with this supplement and it aims to provide the body with higher levels of testosterone, which in turn increases muscle mass more effectively.
ATP is the cellular energy used in muscle contraction, so the more the muscles are used the more the ATP is depleted. The ingredient used to enhance these levels is known as Shilajit, which is a rare mineral compound from the rocks of the Himalayas and high mountain ranges. It's included in Test HD and has shown to start working in just 15 days.
Another powerful ingredient included in this supplement is Boron, considered to support free testosterone, which is vital for initiating muscle building. By supporting testosterone levels that are already within a normal and healthy range, this makes for a potent formula that works naturally with natural ingredients.
Does It Work?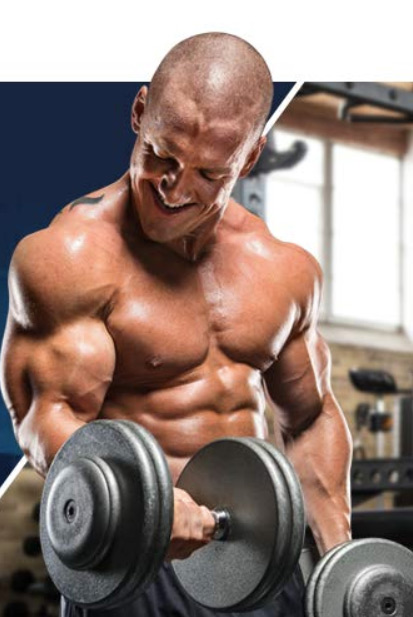 If you've got a solid fitness regimen and you're putting in work at the gym, eating right, and taking care of business, then a supplement like this can help take your efforts to the next level. With a little more stamina, a little more energy, you're going to find yourself adding numbers to your lifts.
Side Effects
Surprisingly, there have been no side-effects reported with TEST HD, although it would be prudent to discuss taking anything new with your doctor, as allergies could be a concern as everybody is different. How the body reacts in terms of metabolism, diet and general health can make a difference. Since they list all of their ingredients, you're able to see if you have any sensitivities to any of them, and luxury we don't always have with other supplements that use proprietary blends.
Ingredients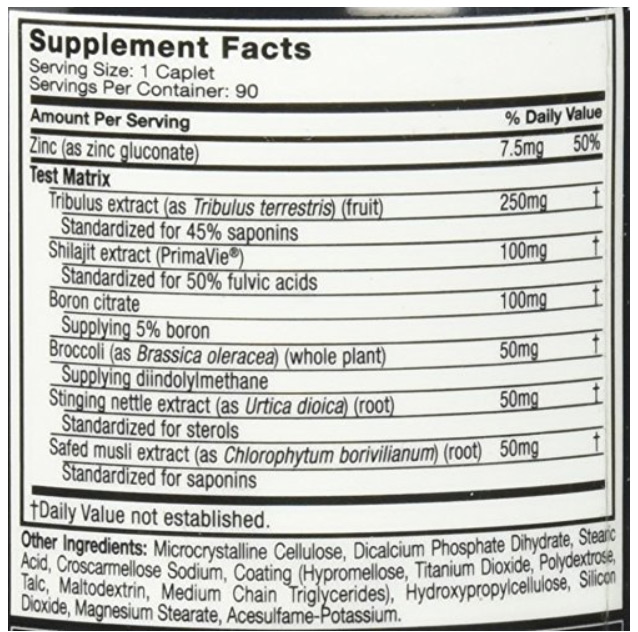 The majority of the ingredients used in this product come from herbal or medicinal plants originating from European and Asian locations, but it's important to note that the benefits recorded are from a long time ago – however, the West is still catching up when it comes to folklore versus scientific studies. None the less, some of these are known to help with male functions, and some of them are not as widely accepted in the West as being little more than placebo, but it never hurts to do any additional research into any of the ingredients that you're curious about.
Zinc 7.5 mg – for boosting testosterone and creating the luteinizing hormone
Calcium 48 mg – for triggering muscle contraction and healthy bones
Tribulus 250 mg – said to boost testosterone, muscle mass and the libido
Shilajit 100 mg – for supporting total serum testosterone levels and enhancing overall health
Boron Citrate 100 mg – for boosting testosterone, increasing free testosterone and reducing estrogen levels
Broccoli Powder 50 mg – supplies DIM for boosting testosterone and blocking estrogen
Stinging Nettle extract 50 mg – to reverse anabolic stripping and to free bound testosterone
Velvet Bean extract 50 mg – for boosting testosterone, increasing sperm quality and dopamine
Other ingredients include Coconut, Microcrystalline Cellulose, Dicalcium Phosphate Dihydrate, Stearic Acid, Croscarmellose Sodium, Coating (Hypromellose, Titanium Dioxide, Polydextrose, Talc, Maltodextrin, Medium Chain Triglycerides), Hydroxypropyl Cellulose, Silicon Dioxide, and Acesulfame Potassium.
Test HD also includes Magnesium Stearate, which helps the body sustain stamina and strength, while helping to resist pain and physical stress. This supplement is produced in a facility that also processes wheat.
Recommended Dosage
The recommended dosage is to take 1 caplet twice a day: one in the morning and one at mid-afternoon. On training days, take the second caplet 30 minutes before working out and do not take more than 2 caplets per 24-hour period. Test HD is not recommended for those under 18 and if you have diabetes or a blood deficiency, consult your doctor first.
Pregnant or nursing mothers should also steer clear of this product. Also consult your doctor if you have unusual symptoms or if you're using medications such as blood-thinners.
Test HD is a natural testosterone boosting supplement that might be worth a try, considering the positive reviews and the fact that it has all-natural ingredients, along with some proven components. So, check it out and see how it works for you.
Where to Buy TEST HD and How Much Does it Cost?
You can grab Test HD at Amazon, GNC, Bodybuilding.com, and plenty of other places that sell a wide assortment of different types of supplements. The cost varies a lot depending on where you buy it, the MSRP price on the official website is $90 but they have it on sale for $40 for a bottle with 90 capsules. It's a good idea to buy it from a big store so that you know you're getting a product that isn't expired or older stock.