The main focus of many supplements on the market designed to treat Low T is to boost testosterone levels. Other desired outcomes include increasing stamina and endurance, enhancing performance (which includes sexual prowess and libido) as well as building muscle mass. Sold by GNC, Test x180 is a testosterone boosting supplement that purports to provide all these outcomes and more.
Pros
According to the manufacturers, Test X180 is meant to:
Improve stamina and deliver additional immunity
Deal with some erectile dysfunctions and Improve sexual performance
Balance blood sugar levels
Benefit physical performance
Cons
This product does not offer a money back guarantee
Some negative reviews state that Test X180 was not effective in increasing testosterone levels for them
Proprietary blends of ingredients without information on doses
Benefits of X180
Formulated to support and increase testosterone levels while boosting sexual prowess, Test X180 can enhance workout performance and increase muscle mass. The manufacturer also claims that this product improves blood flow to the extremities which intensifies the libido. By naturally raising the levels of free testosterone, they state that it helps with sculpting lean muscle mass.
Test X180 is a supplement that can give you more energy and stamina to get through your workouts and they even claim that your confidence levels will be increased, which seems obvious if the effects do indeed provide all these great benefits. The ingredients in this supplement are said to be natural and clinically researched, including added vitamins.
Side Effects
Like other supplements, you should always use Test X180 only as directed and if you use prescription medication or have a serious health condition, check with your doctor before taking it.
Reported side effects include:
Bloating
Upset stomach
Diarrhea
Low blood sugar
Heart racing, nervousness, sweating, dizziness
Rashes and itching
Trouble breathing
Ingredients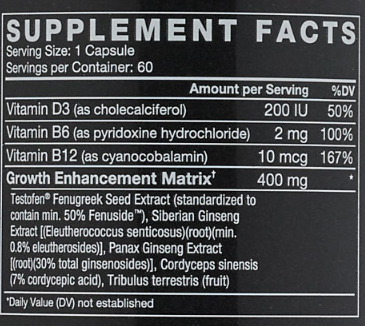 Testofen – a compound from Fenugreek extract to increase free testosterone levels and lean muscle mass
Ginseng – to manage erectile dysfunction, boost energy and to regulate sugar and cholesterol levels
Tribulus Terrestris – enhances sexual health as well as the prostrate and increases muscle mass
Cordyceps – a natural aphrodisiac that also lowers blood sugar and has anti-aging, immunity and detox effects
Vitamins – B6, B12 and D for enhancing mental and physical performance
Other ingredients include Gelatin, Microcrystalline cellulose, Vegetable Magnesium Stearate, Silicon Dioxide, Titanium Dioxide and FD&C Blue #1. Test X180 is produced using equipment that processes ingredients such as shellfish, fish oil, eggs, milk, wheat, soybeans, tree nuts and peanut flavoring.
Recommended Dosage
For workout days, take one capsule with breakfast and one capsule 30 minutes before working out. On non-workout days, take one in the morning and one at lunch, although some recommend doubling the dose, but you should always check with your doctor first.
Test X180 seems to have some contentious or negative reviews, although some say the product has been very helpful, so the golden rule applies here: everyone is different. Many of the ingredients have been known for a long time to be beneficial in a variety of ways – especially with stamina and the libido – so we'll leave it to you to weigh the pros and cons.
Does it Work?
It's different for everyone, everybody has  their own body and reacts to different supplements differently. That's why it's all about checking out reviews, seeing how it works for other people, and when the reviews are good enough with enough people getting consistent results, it's probabally worth trying out. Just remember it also has a lot to do with your workout routine, what you're eating, and even getting enough sleep. When all of that is on point, you'll start to see better results.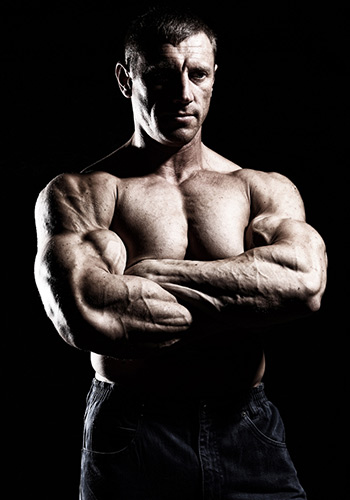 Having said that, obviously you want to find the most effective supplement as possible, which is why you're here researching this one. If you're looking for some other options, make sure you browse the rest of our supplement reviews in order to find the very best options that are most likely to work great for you.
How Much Does it Cost?
1 capsule is 1 serving, and it's about $1 per serving. It's more or less in the middle of the road when it comes to pricing, there are some more expensive options out there and some cheaper ones, too.
Where to Buy It
You can order Force Factor's Test X180 on Amazon, on Bodybuilding, and in a number of different supplement stores. Also, don't forget to check out some of our other supplement reviews.