Lots of guys deal with low testosterone and it's important to know that you're not alone. The problem is, if you're looking for a solution, there are a variety of natural products out there and it's too easy to get lost in a flood of information. In this article, we're taking a look at the Weider Prime brand of natural testosterone boosters that may help with getting your levels up to par.
Remember, it takes perseverance and patience to deal with low T, but the frustration can be greatly minimized by incorporating quality, natural supplements in your regime, along with proper diet and exercise. Weider Prime offers what many believe to be a potent product that contains ingredients known to assist with boosting testosterone levels.
Pros of taking Weider Prime
Their claims are backed by clinical studies that provide varying degrees of evidence of efficacy
Their product contains several promising ingredients for boosting testosterone
There are 10 ingredients, making it quite high in terms of formula diversity
Cons
Certain ingredients known to boost testosterone are missing, like Fenugreek
There are other testosterone boosters that are more potent on the market
Benefits
Weider Prime has been said to improve workout performance and to enhance endurance, stamina and strength. Some have even reported an increased sex drive and that energy levels were heightened while taking this formula, which was designed to stimulate testosterone production with the inclusion of natural ingredients and herbals.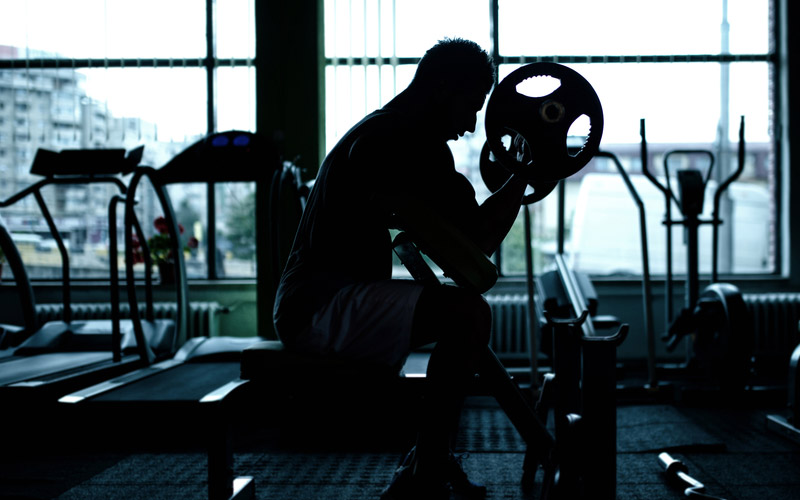 This product is also believed to improve lean body mass and cardio-respiratory endurance. Along with half your daily dose of zinc and the fact that Ashwagandha helps relieve stress and balance cortisol levels, this supplement can also help your body recover after workouts. The bio-availability of black pepper extract enhances the degree and rate that the ingredients are absorbed by the circulatory system.
Endurance is a key part of fitness, it allows you to train harder and more effectively. Having said that, you still need to listen to your body to make sure you aren't over training because nothing is going to slow down your progress and gains than getting hurt and having to take some time off.
Side Effects
Although the ingredient Diindolylmethane (DIM) is used as a testosterone booster, it can also effect estrogen levels, so it could be counter-productive in some cases. Like any food or supplement, you should check the labels before consuming them in case you have allergies or adverse reactions.
Ingredients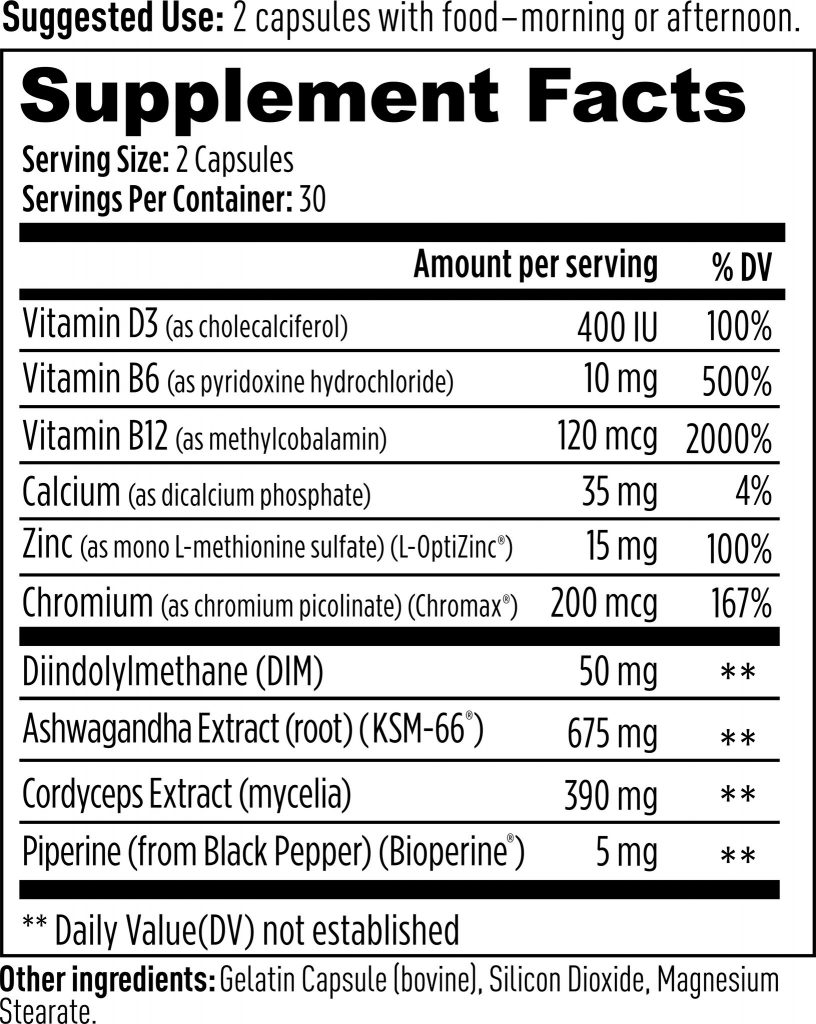 Here's a look at the ingredients in Weider Prime, along with why they were included. Please feel free to browse the rest of our supplement reviews so that you can determine which option is right for you, because they aren't all created equal.
Diindolylmethane (DIM) – testosterone booster
Ashwagandha Extract – an herbal hormone supplement
Cordyceps Extract – a fungi supplement for energy
Piperine – from black pepper for bioavailability
Weider Prime also includes Vitamins D3, B6 and B12 as well as Calcium, Zinc and Chronium. Other ingredients used in the production of this supplement include gelatin capsules, silicon dioxide and magnesium stearate.
Recommended Dosage
The recommended dosage or serving size is 2 capsules per day, which need to be taken in the morning with food. There are 60 servings per container, which provides a month's supply, depending on your levels and whether or not you need to take 2 caps per day.
Weider Prime just might be the right product for you, and if that turns out to be the case – great. While there are other products out there that are high profile, give this product a trial run and see how you go, but it's important to discuss any additions to your nutrition and plans to tackle low T with your doctor first.
Does it Work?
As with every natural supplement for fitness, not to mention more serious stuff like anabolics, the results you achieve are going to depend on the work you put in. Something that helps you have more energy and stamina, or something that can help you shed extra fat, or get better results at the gym, is only going to work if you're using it alongside a good diet and workout regimen. These days, nobody really expects to just take a magical supplement that does all the work for them, but some people still think that's how it works, so we just like to make this super clear.
If you work hard, eat right, and push yourself in a safe and effective way, natural test boosters can give you that added supplemental boost, hence the name.
Price
A one month supply is about $30, which is one bottle, and 60 capsules. Weider Prime is definitely priced on the lower-end compared to some of the much more expensive options out there, making it more accessible for people who are on a budget, or alreay have an expensive stack and are looking to get more bang for their dollars.
Where to Buy
You can pick this up in a lot of places, from the official Weider Prime website, Amazon, and supplement stores.