#5 GREG PLITT
The 37 year-old bodybuilder was run over by a matrolink antelope valley line train in Burbank California, while unsuccessfully trying to outrun said train, for the endorsement of an energy drink.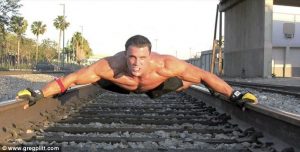 #6 Zyzz
Aziz Shavershian. It was never confirmed that the young bodybuilder, who achieved his dream physique and became a YouTube sensation in 4 years, was using steroids.
He died in a sauna in Bancock of a heart attack at 22.