Today's consumer is faced with numerous options when it comes to meeting fitness goals and it can be confusing at times. Cardiovascular/Aerobic exercise is important as it helps regulate weight, lower blood pressure, improves the immune system, helps regulate blood sugar and a multitude of other benefits.
Of the machines used to help improve the cardiovascular system, the most popular are the treadmill and exercise bike. The following is a comparison/summary of both and the psychological benefits associated with each.
Treadmill vs Exercise Bike: Summary
Treadmills
Great for improving bone density, cardiovascular health, and promoting weight loss
Burns a large number of calories
Allow for workout customization with the use of an incline/decline and speed settings
Minimal impact on joints with soft deck technology
Exercise Bikes
Available in recumbent and upright, for just about any level of fitness
Provide a low to no impact workout that's easy on the joints and body
Affordable
Burns less calories than a treadmill
Treadmill Overview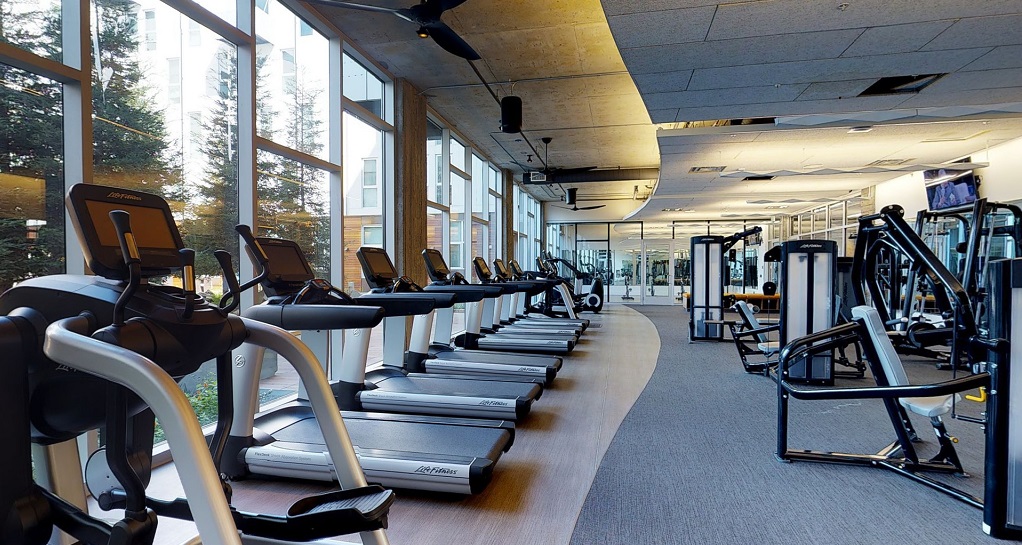 Treadmills are a popular form of weight-bearing exercise equipment that provides the ideal opportunity for building bone density in the lower extremities and improving overall muscle tone.
They're unmatched when it comes to fat-burning and cardiovascular workouts; treadmills can help you burn anywhere from 50 to 250 or more calories an hour.
Walking and running generally create more impact on the joints and bones, but most high-end treadmills are constructed with surfaces that absorb footfalls. This provides a significant advantage over outdoor workouts on either concrete or asphalt.
The vast majority of treadmills today also include electronic settings and features that allow for better customization of workouts. Just about every model of treadmill in production today includes incline and speed settings and can be programmed for individual speed, calorie-burning, and mileage goals.
Treadmills not only offer all the benefits associated with an outdoor run or walk, but also have proven to be the clear training option to ensure maximum fitness results within the shortest possible amount of time.
Types of Treadmills
There are also several types of treadmills available:
Manual Treadmills
Manual treadmills utilize a belt and rollers that the user moves with his/her own effort. Since the belt does not move on its own, the user is responsible for setting the pace/tempo, which is not ideal for those that lack motivation. Manual treadmills are generally priced the cheapest and typically have cheaper components.
Motorized Treadmills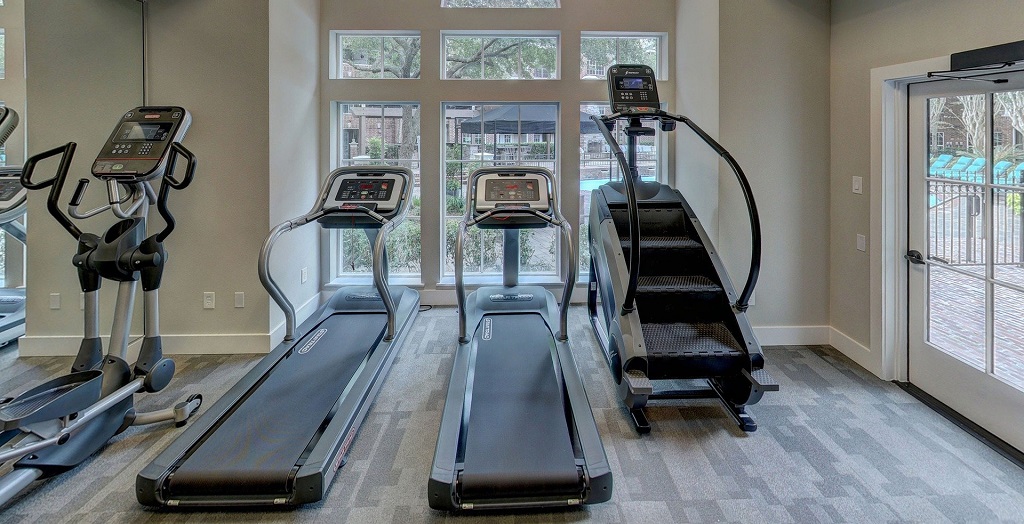 Motorized treadmills allow users to set the pace of their workouts. Motorized treadmills may also have a feature that allows users to increase or decrease the degree of incline that they would like to run on.
Folding Treadmills
Space is always a key consideration when buying a treadmill for a home gym. Folding treadmills have running decks that can be raised but don't fold completely flat, which ensures that the frame is robust and doesn't compromise the quality of the running experience.
Semi-Commercial and Commercial Treadmills
Commercial and semi-commercial treadmills have a solid but cushioned running surface, motorized incline, high-powered motors, an interactive computer, usually with a heart rate feature. The key difference between commercial and semi-commercial treadmills is the number of hours that they are designed to be used for per day.
A fully commercial treadmills is designed to be used constantly for up to 12 hours a day. A semi-commercial treadmill, on the other hand, is ideal for keen runners and smaller establishments with less than 5 hours of use a day. A truly commercial treadmills has a 3- to 4-year commercial warranty since it is built to withstand constant use in a gym environment.
Exercise Bike Overview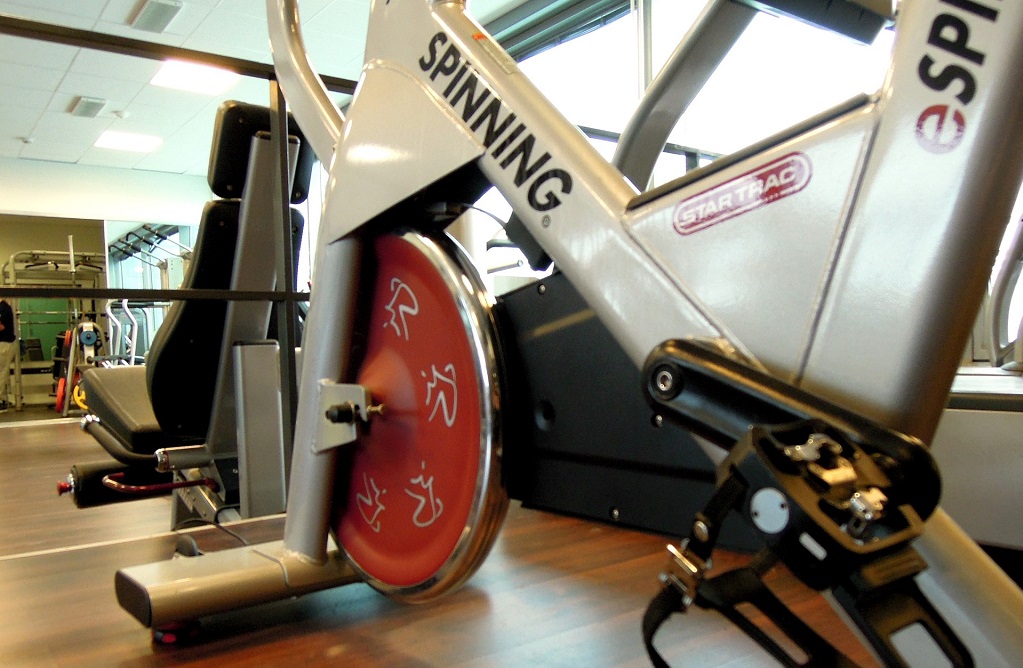 Exercise bikes have been in existence for years, but they are back in the forefront of the workout scene. This is largely in part because of technological advances, improvements in designs, as well as the incredibly popular "spin" bikes that allow riders to simulate cycling outdoors in a group classroom setting or right in the comfort of their homes.
Exercise bikes, unlike other forms of weight bearing workouts such as walking and running, offer users the opportunity to increase their heart rates without putting much stress on the hips, feet, ankles, or knees.
The built-in resistance features also allow users to customize workouts to their specific goals by simulating flat ground, hills, as well as rolling terrain. Many models even have electronic features that allow users to program the bike for a specific workout or goal. This is very helpful for achieving measurable and effective results.
If you have been looking into exercise bike options, you have probably noted that there are several different types for you to choose from. While all exercise bikes may differ in terms of brand and model, they are of 3 main types: recumbent, upright, and indoor cycling bikes.
Types of Exercise Bikes
Upright Bikes
The upright exercise bike is probably the most well-known type. It is similar to a standard bicycle in terms of design since the pedals are beneath the body, the seat supports the user's weight, while the handlebars are located in the front.
The key difference between the upright exercise bike and the other two is that electronic induction provides resistance that slows down the flywheel.
While exercise bikes of all types provide a lower body workout and cardiovascular exercise, some feature movable dual-action handles that provide a good workout for the upper body too.
The downside of the upright bike is that the awkward posture can lead to back, wrist, and neck issues. Users are also not able to easily pedal while standing up.
Indoor or Spin Cycling Bikes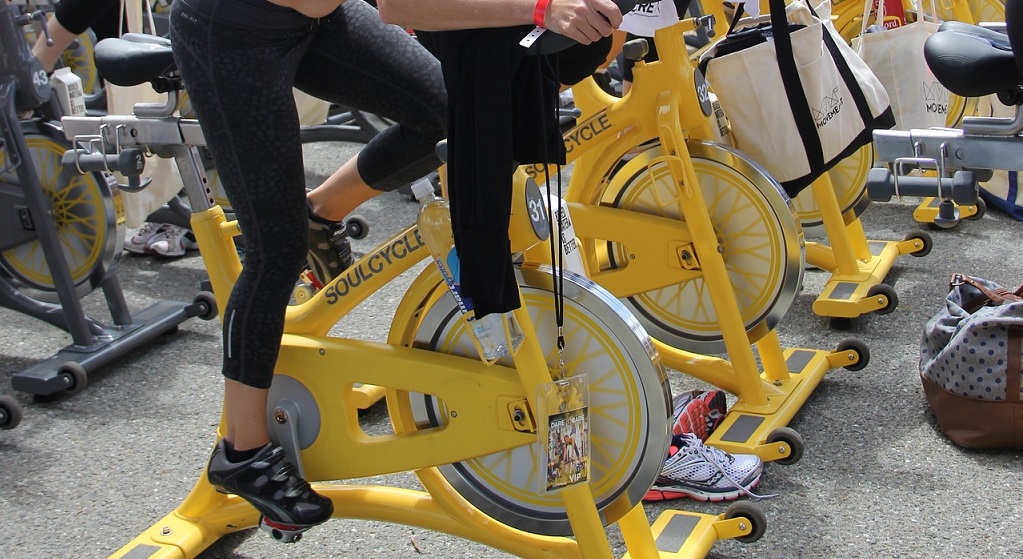 Indoor cycling bikes are similar to upright bikes, but there are some key differences. The most evident is the location of the handlebars and seat. The handlebars are pushed forward while the seat is shifted backwards, which means that the rider has to lean forward.
Indoor cycling bikes are also known as "spin bikes." You might be familiar with spin classes where 10 to 20 riders are guided by instructors through a class. Unlike the upright bike, riders can even decide to cycle while standing up. This leads to additional muscles being engaged, and a higher number of calories burned. The classes are important since the indoor cycling bikes typically don't have programmed exercises for users to follow.
The resistance in indoor cycling bikes can be easily adjusted by turning a knob. Spin bikes often feature direct-contact brakes as well as a weighted flywheel that's connected to the pedals of the bike.
Recumbent Bike
The recliner style design of the recumbent bike is perhaps its most notable feature. The pedals are positioned in front of the user's feet, which encourages a low-impact ride and offers maximum support. Recumbent bikes are ideal for seniors and those with joint related issues.
The key disadvantage of the recumbent bike is that it has a massive footprint. It is also hard to move and heavy. Due to the padding, recline, and additional features such as screens, it begs the question of whether or not this bike allows users to actually work out. The recumbent bike engages the least number of muscles. Still, working out is working out and getting some exercise is better than getting none.
Final Thoughts
As you can see, there are both advantages and disadvantages of both treadmills and exercise bikes. There are also several different types of each. Your choice really boils down to personal preference as well as your own physical limitations. With that said, either option is better than being entirely sedentary.