Having hard rock abs and serving in the military go hand in hand and this is why many former soldiers choose to become fitness stars after they retire from service. The military discipline and the harsh conditions experienced in the field are the main ingredients that make up for an organized training routine and this is why more and more soldiers are interested to try this kind of thing. Because we like to always cater to our fans' needs, here is our list featuring 10 jacked soldiers and their mind blowing exercises.
Diamond Ott @diamondcut_fitness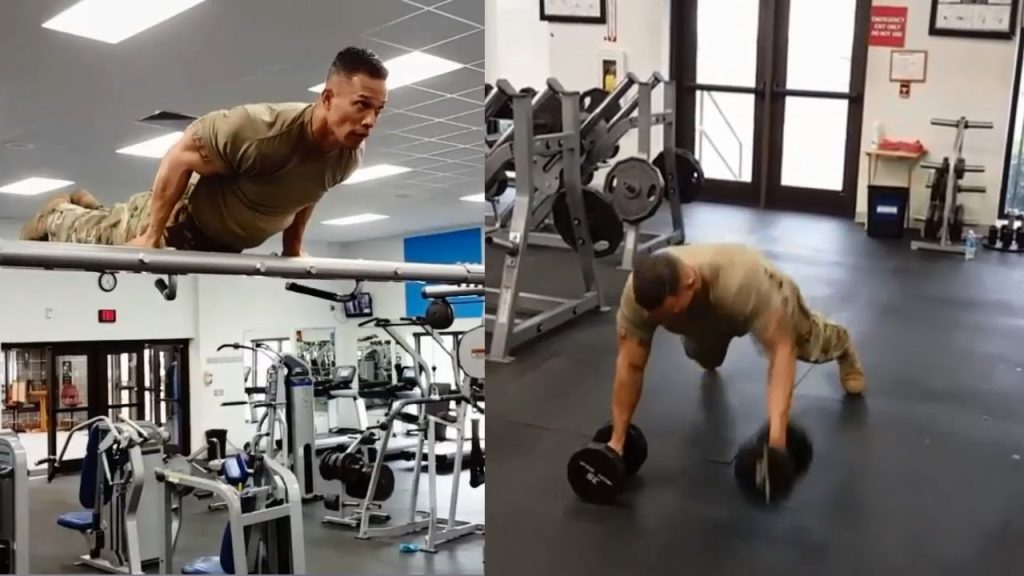 Dubbed the "strongest soldier", Diamond Ott served sixteen years in the United States Army and was a prolific first sergeant who led, trained and motivated his troops in missions all over the world. After retiring from service, Ott turned towards fitness and became a well-respected trainer, famous for including all kinds of military training elements into the daily routine of his students. Diamond Ott is also an internet sensation, making a lot of waves with the superhuman exercises he performs.
Watch the video below for our full selection: