What motivates you to work out? Are you an aspiring bodybuilder? Tying to get toned for that upcoming tropical vacation? Simply trying to impress a girl? For many lifters, these goals are reason enough to make it into the gym regularly. We want to look better, so we take the hour or two a day to hit the weights, and go about our day. What if this weren't the case, though? What if working out was no longer a choice, but something we absolutely had to do?
For 24-year-old Ryan Clarke, this hypothetical became a reality in May of 2015, when his doctor told him point blank that if he didn't start working out and losing weight he would be dead before his 30th birthday.
Clarke weighed a staggering 383 pounds and finally realized he needed to make a change when his wife, Alyssa, became pregnant with their second child. So one day, according to Alyssa, he just said, "enough is enough", and started to go to the gym.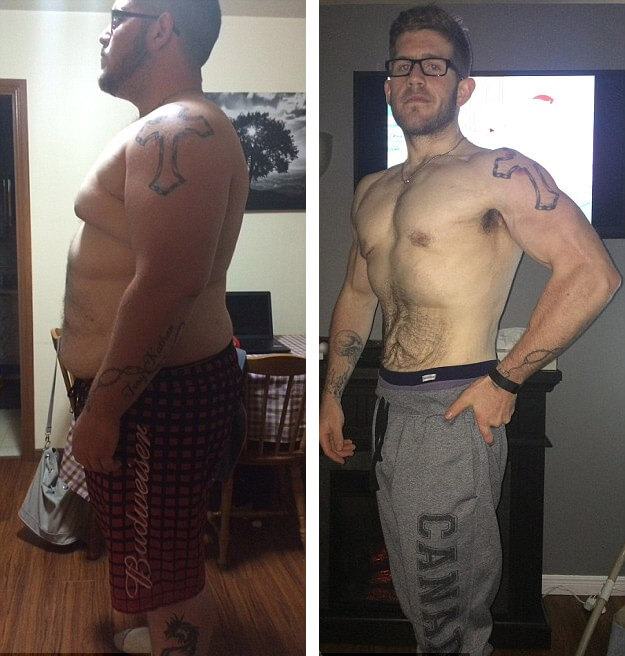 Ryan Clarke was told that he would die before the age of 30 if he didn't start losing weight. Here he is ten months apart, going from 383 pounds down to 197.
As anyone who has walked into a gym for the first time can attest, this is not the easiest thing to do, especially when you're carrying around as much extra weight as Clarke was.
People would openly stare at him as he walked around the gym, but the paralegal student didn't let their unwanted attention intimidate him – on the contrary, he used their scorn as motivation, helping to fuel him through his rigorous gym regimen.
Clarke spends nearly three hours at the gym each day, split into two separate training sessions: one hour of cardio in the morning, followed by 90 minutes of weight training at night. Over a ten-month period, this routine yielded incredible results, helping Clarke to lose a whopping 183 pounds.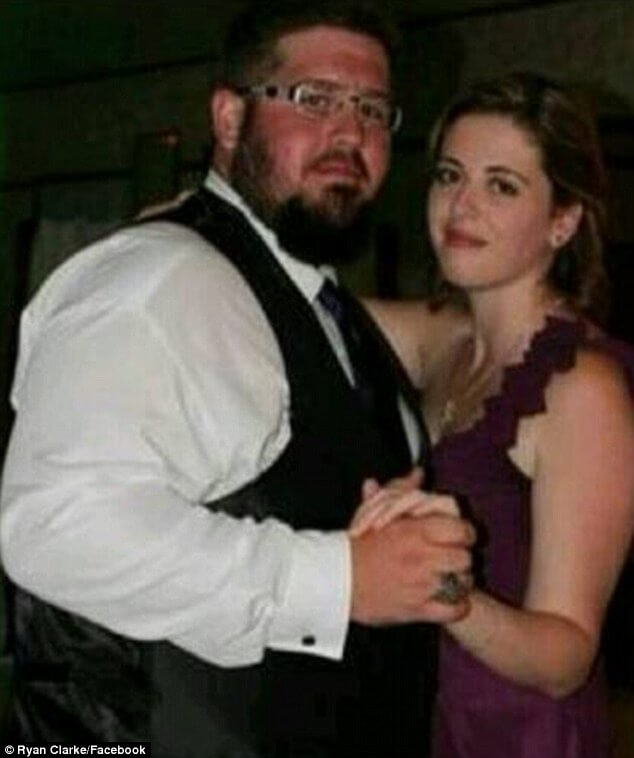 The essential support system: Wife Alyssa helped Ryan to lose the weight, motivating him each day to keep going to the gym.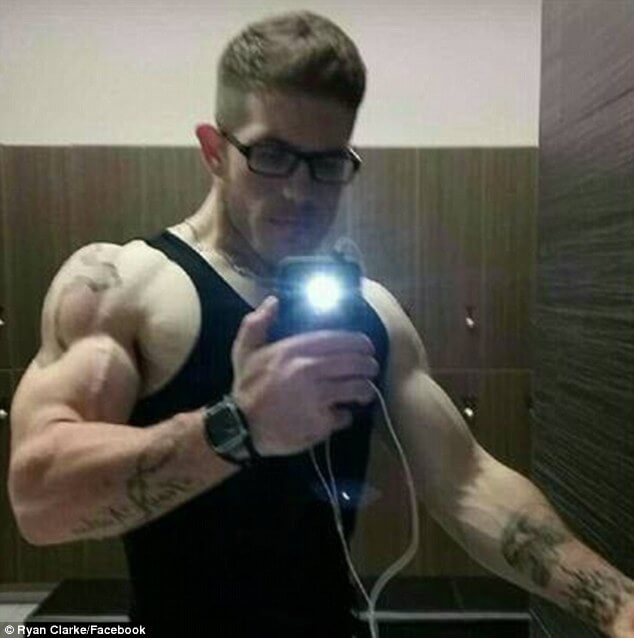 Jacked: In addition to losing all of his flab, Clarke packed on some serious muscle, following his motto of "Can't stop, won't stop" to the finish line.
The transformation was far from easy, requiring him to spend tons of time working out, completely rework his eating habits, and find motivation each day to make it back into the gym. He would struggle at times to find that driving force, but his wife and a personal mantra of "can't stop, won't stop" kept him committed and the pounds flying off.
Among the most impressive facets of his transformation is the fact that he managed to gain a significant amount of muscle mass while he lost weight. Clarke now sports a defined chin, bulging biceps, and a rippling back, all thanks to the hard work he put in each and every day.
He became so muscular that many people who followed his transformation online accused him of using roids – the ultimate compliment you can pay to someone who has been killing themselves in the gym seven days a week.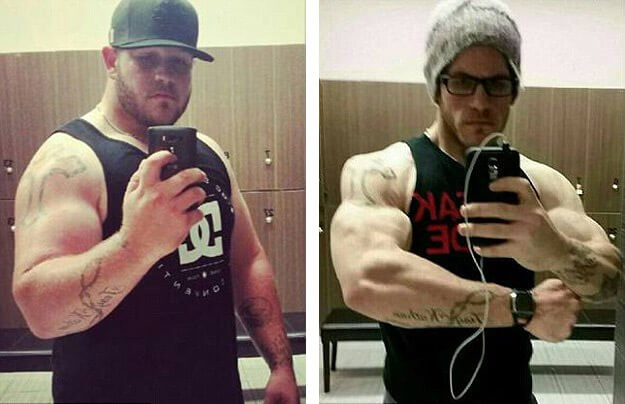 A whole new person: Ryan shows off the changes he made to his physique over a seven-month period.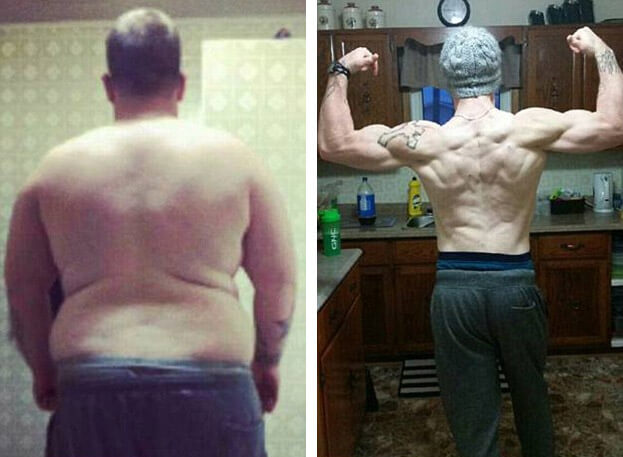 Lean and mean: The paralegal student followed a strict weightlifting regimen to transform his body.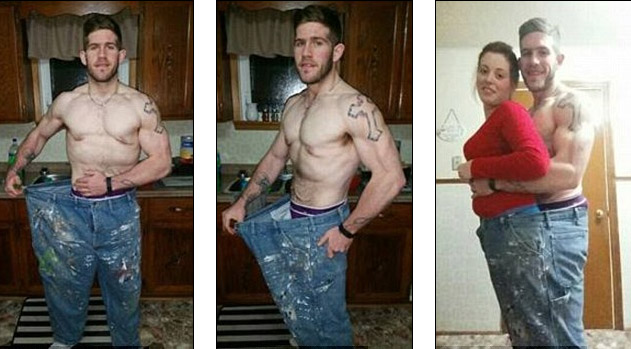 Half the man he used to be: Ryan, pictured wearing his old 48" jeans.
The only bittersweet part of this story is the loose skin that Clarke carries around on his stomach, chest, and arms, the unfortunate byproduct of years of sedentary, unhealthy living.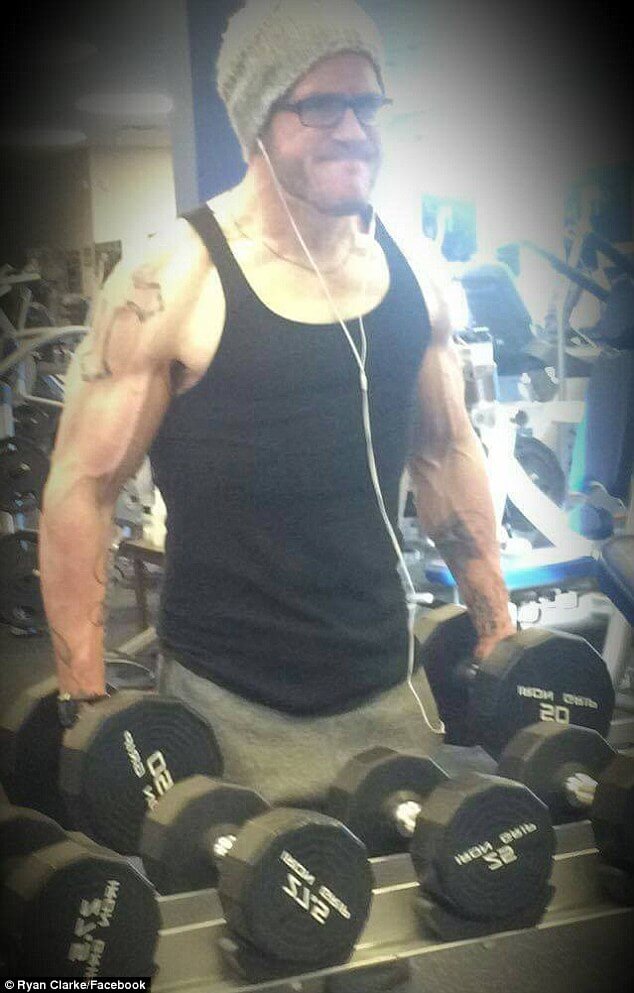 Shredded: A buff, lean Clarke hits the weights for 90 minutes every night.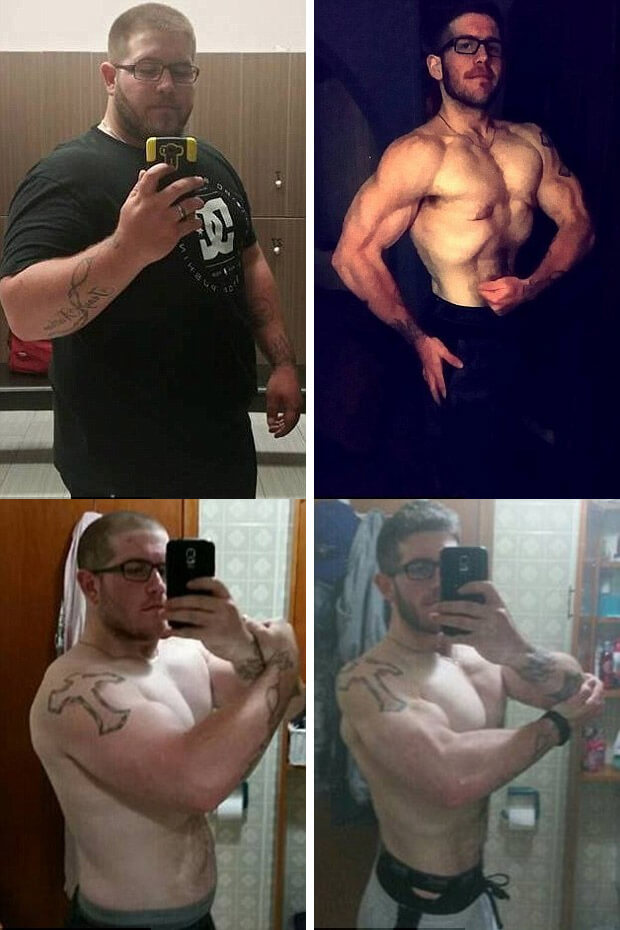 Inspiration: Ryan wants his journey to serve as proof that anyone can make this kind of drastic change if they put in the time and effort.
He posted a video displaying his loose skin to his Facebook followers, saying:
"I've managed to do a pretty good job on toning most of it up and making it look half decent, but I have this [loose skin] and it will never go away…and yes I'm self-conscious about it but here it is."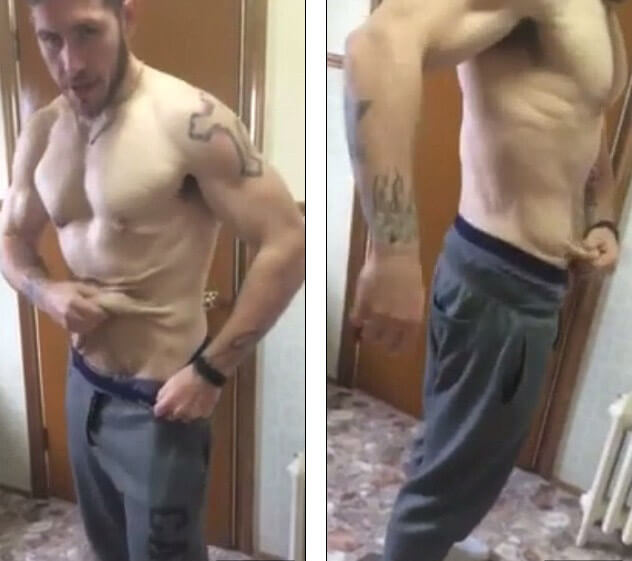 Lasting reminder: Ryan displays the loose skin that he was unable to get rid of.
He is remarkably candid and brave, showing the lasting effects of his old lifestyle. But all in all, his weight loss has been all for the positive. Gone is the anxiety and depression that plagued him when he was at his heaviest, replaced by an unyielding desire to inspire others, which he does daily on his Facebook fan page. According to his wife, now Ryan "…just wants to be able to help people" reach their own goals, and to show them that there is indeed "a light at the end of the tunnel." After losing almost half his body weight in ten months' time, he is living proof that that sentiment holds true.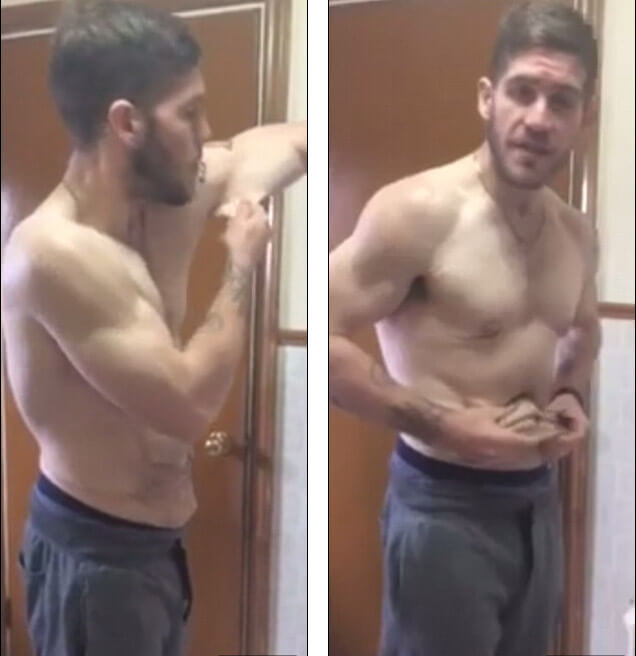 A message to the haters: Ryan shows that he won't be embarrassed by his loose skin, using it to further motivate himself to stick to his healthy lifestyle.