Meet Heinz Werner Bongard, born in 1944 in Germany.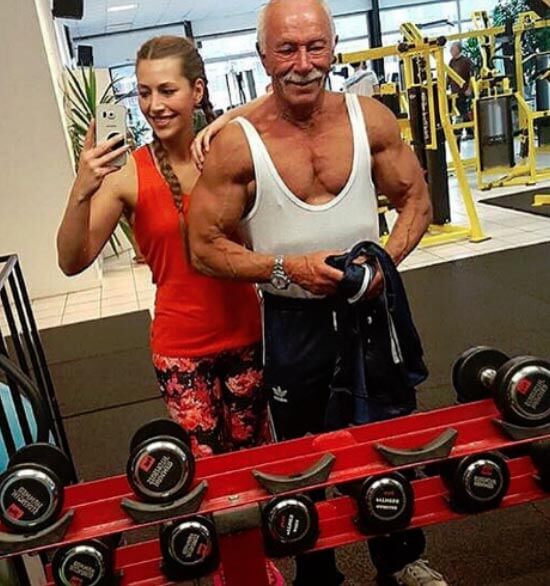 During his younger years, he was into boxing and wrestling, and then joined to serve in the military where he took an interest in weightlifting and bodybuilding.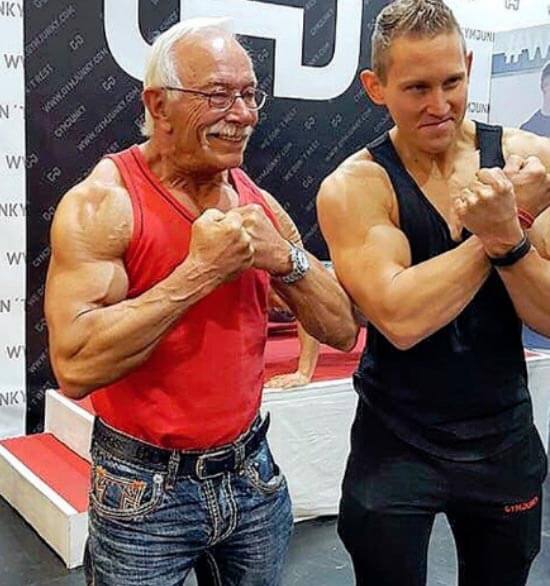 He's a talented baker, but worked as a driver and transporter of heavy machinery until he retired recently. While most people would sit back and spend the rest of their days playing backgammon and arguing about politics, Heinz kept lifting and putting up numbers. At 61 years old, he won the German Seniors Championship. A few years later, in 2008, he won the NRW seniors championship title in bodybuilding.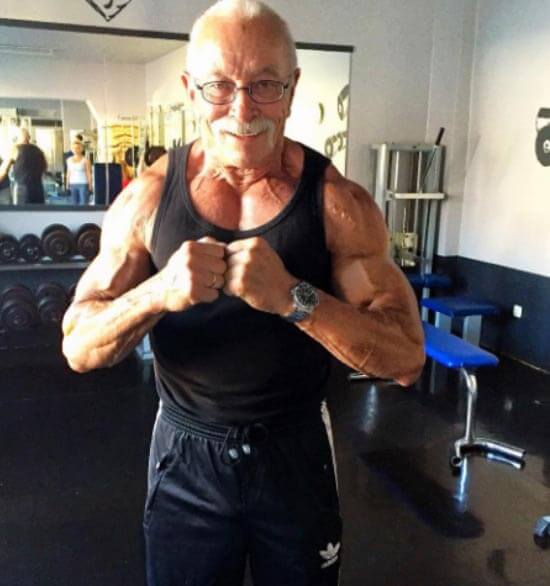 Multiple documentaries have been made about him. He defies aging.
He's 1.74 meters tall (five foot seven) and weights 72 kilos (160 pounds). He said he's kept the same stats for decades now, but that the composition has changed. He's far from being some kind of massive beast, but for 72 years old you've got to give this guy all the props in the world.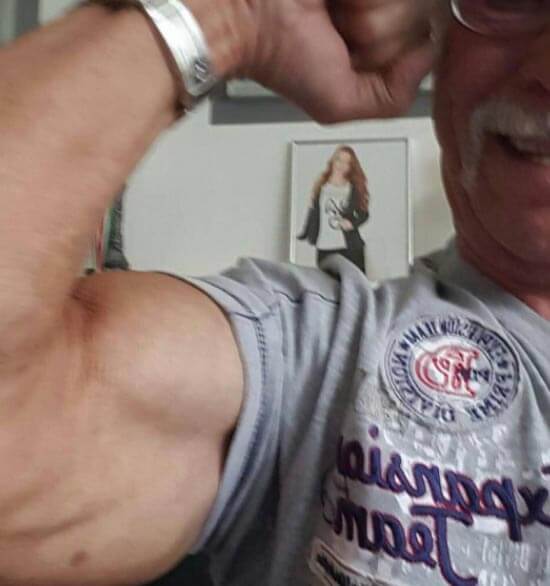 After a back injury, he took to bodybuilding instead of other sports, and he was able to fix the pain through developing strength. That was back when he was only 38, and he was on the verge of needing an intense back surgery, but he was able to rehab himself through exercise.