Shane Dyck, 23, shares with us one of the most heart-warming stories we've heard in a long time, about his horrific accident on his motorcycle that left his almost dead and fighting for his life. Shane's accident happened on August 27th 2013, when his motorcycle ran into the center median and he went hurling over his handlebars landing him into a Cement Planter seen in the image below.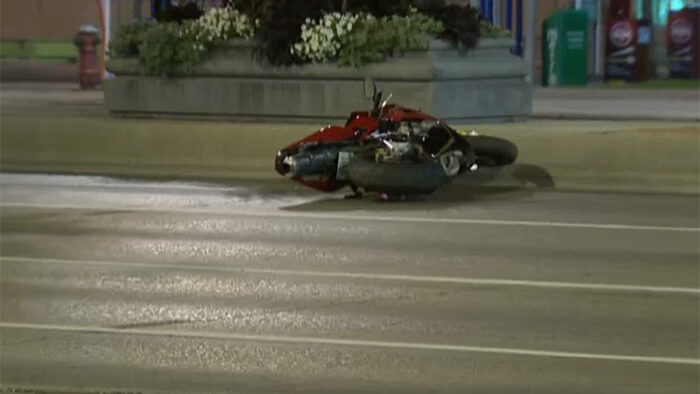 Shane was given a 1% chance that he would ever regain his ability to walk after the motorcycle accident that nearly left him completely paralyzed. His Accident was widely reported on news and media channels, showing him in a semi-comatose state.
The accident was so bad, he doesn't remember the accident at all, only remembering "opening my eyes briefly to see family and friends crying by my bedside and not understanding why they were there… or why I was even in a hospital bed".
He had a total of 28 Broken Bones, 2 Punctured Lungs, lost 5 Liters of Blood and 70 lbs of body-weight, and on top of it all, his spine was being held together by 4 Rods with 22 bolts running down his back.
Shane pushed through countless hours in physical therapy during his 6-month stay at the hospital, working with his physiotherapist in order to regain any and all movement back. He worked on every imaginable body part in order to get any movement back, from core exercises to wiggling his toes to hand movements.
As another year blew by, he Shane recalls being embarrassed to be seen with a walker which ultimately led him to being more introverted than ever before due to having a walker and enduring what he did. He rarely left his home during that time because he didn't want anyone to see him during this time of rebuilding.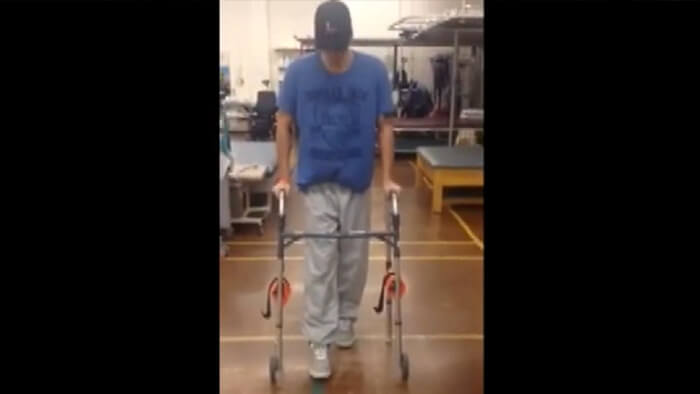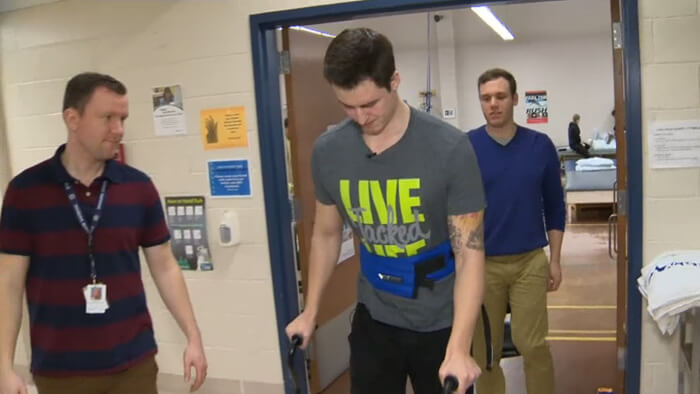 Shane has made enough progress over the last 2 yrs that he'll be ready to compete in the MABBA in March, a local bodybuilding competition. His shear determination and will power has gotten through this time of rebuilding.
"There were many nights of constant crying, deep depression, and honestly wishing I didn't live through my accident" he says, but through it all, he managed to rebuild and work through the depressive state of mind he was dealing with and still deals with and compete again.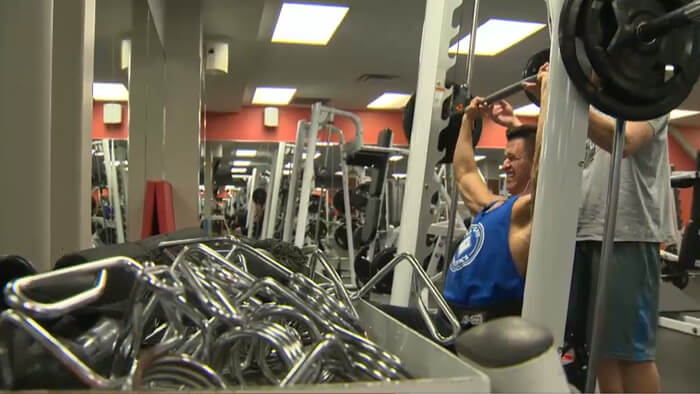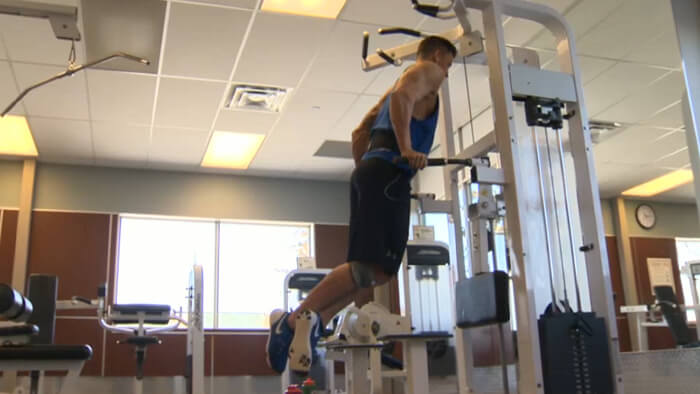 His constant struggle to get back into shape started to pay off – his first competition was on March 19th 2016, Shane was ready to hit the stage.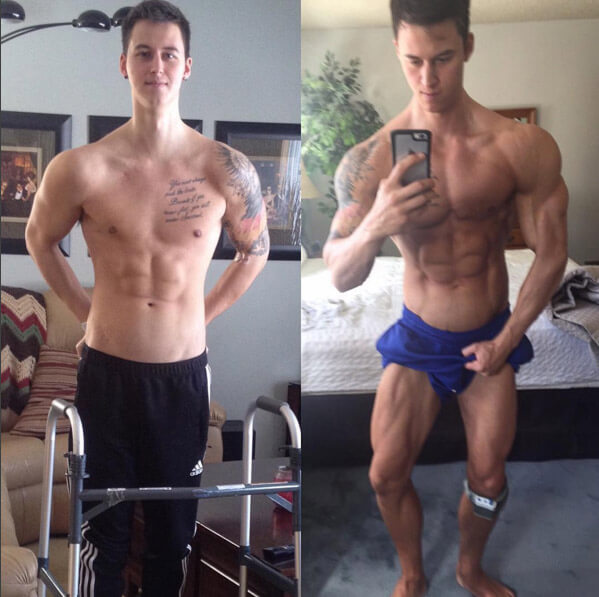 He set the bar high and achieved what most people could never come back from – In the face of Depression, being clinically Paralyzed and practically on his Death Bed, he stood up on stage proud of what he has achieved in the 3 year battle to get his life back.
Props to you Shane Dyck – We salute your seer determination and will. Against all Odds, you came out on top and regardless of where you placed in the Show, your #1 in our Books.