If you're a sports fan, MMA enthusiast, or simply own a TV, you know Conor McGregor. The brash, Irish-born featherweight fighter has been on a meteoric rise to UFC stardom, culminating on December 12th in his colossal upset of reining 145-pound champion Jose Aldo.
On an unprecedented tear, McGregor was set to do battle with Rafael dos Anjos at UFC 196 for the lightweight title – until, mere weeks from the bout, Anjos was forced to withdraw after breaking his foot. Enter Nate Diaz, and a whole lot of controversy.
Its source? The weight McGregor was forced to pack on to compete in the same class as Diaz, a journeyman welterweight. While McGregor was already planning to move up 10 pounds to fight Anjos, the two-class jump he made to take on Diaz is unprecedented in the UFC – so much so that before the fight, Diaz's trainer suggested that the Irishman was on roids.
Whether or not there is any merit to that particular claim, the idea that McGregor's rapid weight gain played a part in his defeat on March 5th has certainly gained steam, and with good reason: fighting 25 pounds above his normal weight could indeed have impacted the champ's performance.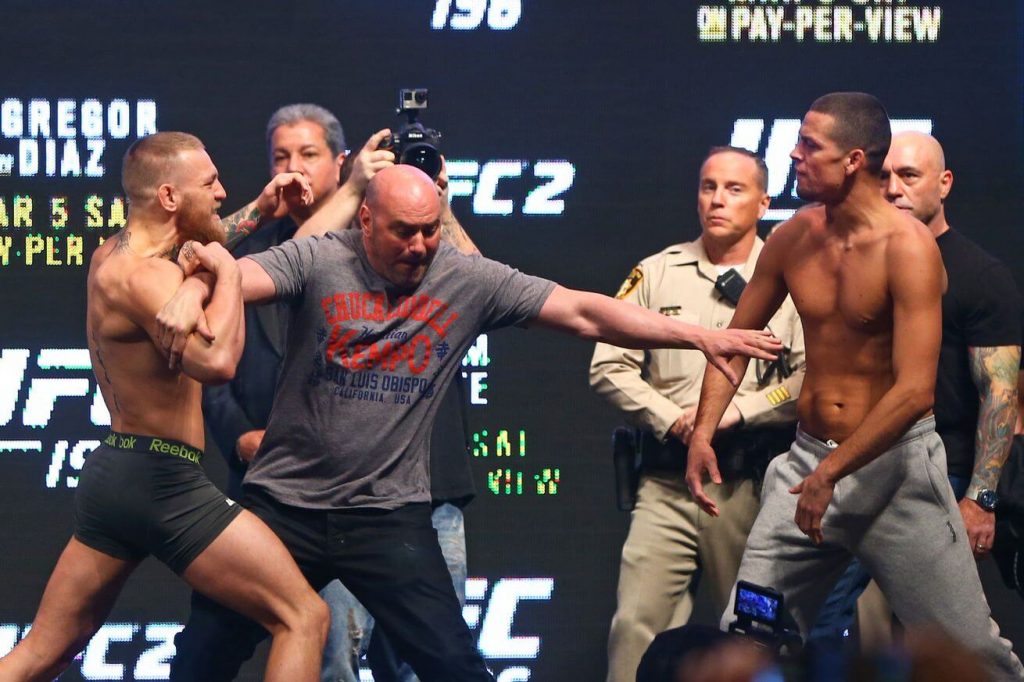 So how did he do it? According to McGregor, it was by "almost living a normal life." McGregor's meals during the lead-up to the fight resembled those of a bodybuilder in the midst of a somewhat dirty bulk: protein-packed breakfasts of scrambled eggs, toast, and oatmeal, and massive steak dinners at Brazilian barbecue joints.
The Irishman relished not having to cut weight for a change, and his coach seemed to share his enthusiasm, saying: "You've seen him on salads, watch what happens when he's on steaks."
Unfortunately, everyone did see what happened when he was "on steaks", and that was the fighter suffering his first loss fighting under the UFC banner. Many believe his lack of experience fighting at 170 played a pivotal role in the loss, while others believe it was a combination of that and the fact that his opponent, Diaz, was considerably bigger than anyone he had ever faced – and even bigger than the beefed up McGregor himself.
Fighters frequently regain the weight they've shed to make weigh-ins by the time the fight actually begins, and UFC veteran Chael Sonnen believes this is exactly what happened with Diaz.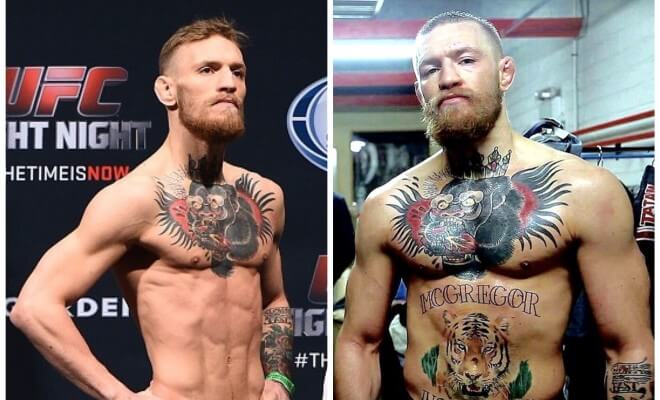 "Nate went to bed the night before the fight at 183 pounds. He probably got into the cage at 181 pounds. Conor probably came in to the ring at 166 pounds. So you're looking at about fourteen to fifteen pounds [difference] right there. That matters."
If his speculations are even remotely accurate (and it seems very likely that they are), McGregor's loss becomes a lot easier to understand, even if he refuses to place blame for it on anyone or anything but himself.
The fact that no one in UFC history has even attempted such a drastic jump is indicative of its incredible difficulty; the tiny amount of time he had to do it in (roughly 11 days) made doing it successfully all but impossible. There is no denying McGregor's fighting ability and dedication to his sport, but at UFC 196 he was up against a foe he simply couldn't vanquish: the incredible size discrepancy between the native featherweight and his accomplished welterweight counterpart.