A new study based on analytics from the popular dating/hookup app Tinder show that women who do Crossfit on a regular basis get significantly more matches UNLESS they mention that they do Crossfit in their bio, in which case they get far less matches than average.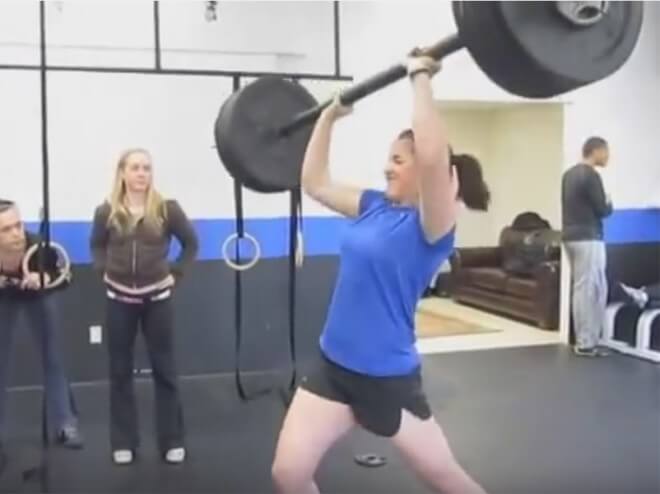 Here's how  the study defined a Crossfitter and a Tinder user:
The study defines "regular usage" of the app as someone who swipes left or right on at least 20 people per week, and opens the app at least 3 times per week.
The study defines a woman who does Crossfit as somebody who goes at least two times per week.
Normal Tinder stats vs Crossfitters on Tinder
For every 10 guys she swipes right on, the average woman on Tinder will get 4 matches.
For every 10 guys that a woman who does Crossfit swipes right on, she gets an average of 8 matches.
In contrast, the average man will get 1.
Basically, chicks who do Crossfit have their pick of the litter. The reasons are obvious, women that do Crossfit usually take their fitness very seriously and look great. But the next stat is perhaps the most surprising.
Women that do Crossfit, and also mention Crossfit in their bio, are only matched up with 2 out of every 10 guys they swipe right.
So needless to say, if you're a woman on Tinder who does Crossfit and you want to get a ton more matches, don't mention that you do Crossfit because that will instantly turn everyone off from wanting to get to know more about you.
The study was based on a survey of 500 active Tinder users, half of which participate in Crossfit on a regular basis and the other half that don't. There's also an interesting takeaway for men here: Women on Tinder that mention Crossfit on their bios are getting a lot less attention than other fit chicks, so you can really improve your odds by looking for them in particular, but only if you want to spend your evening hearing about all the latest WODs.