Swedish beauty Sarah Bäckman is a former professional wrestler and arm wrestler, and you may recognize her as "Spirit" on the Swedish TV version of the gladiators show.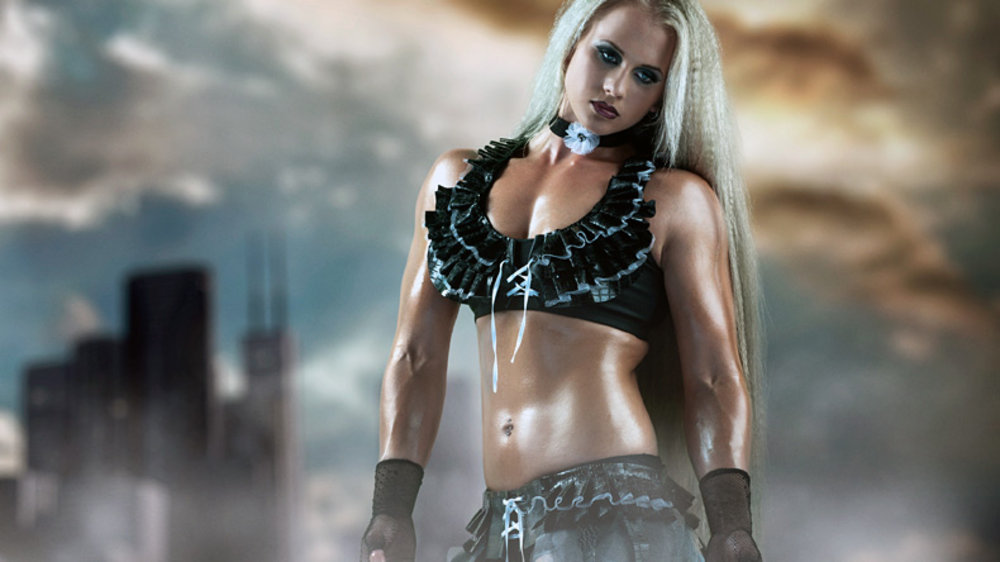 She was also briefly signed to the WWE, but she is best known for her arm wrestling prowess, where she frequently competes against and beats men.
She is no stranger to the gym, and in arm wrestling has won eight world titles, 12 Swedish national titles, and 11 European championships.
She actually discovered arm wrestling early, and skipped her last 2 years of highschool to focus on training for arm wrestling competition exclusively. The risky move paid off because it led to her discovery and a flourishing career as a professional wrestler and media personality.
Check out this incredible video of her beating a man:
"I thought I was done with arm wrestling. I was excited to start something new and always wanted to live in America. It just got to be a blessing that the WWE hired me." she told UMGAS magazine.