When you stop being a normal person and start being a beast, there are certain sacrifices you'll have to make. You'll need to be a lot more careful about what you eat, you'll need to make a lot of sacrifices, you'll have to find a lady who understands that the majority of your time has to be spent in the gym, you'll need to stop skipping leg day… and worst of all, you'll never be able to buy clothes off the rack again. Sure, there are big and tall stores for huge guys, but those are more typically geared towards chubbsters. Until you find a skilled tailor, you're going to look kind of goofy in most clothes. Ever wonder why gym bros are always wearing muscle T's? It's not just to show off the guns, it's because shirts with regular arms just don't fit anymore.
This shirt probabally used to have arms, until Jay put it on and ripped 'em off.
Check out these massive bodybuilders pushing these clothes to the limit.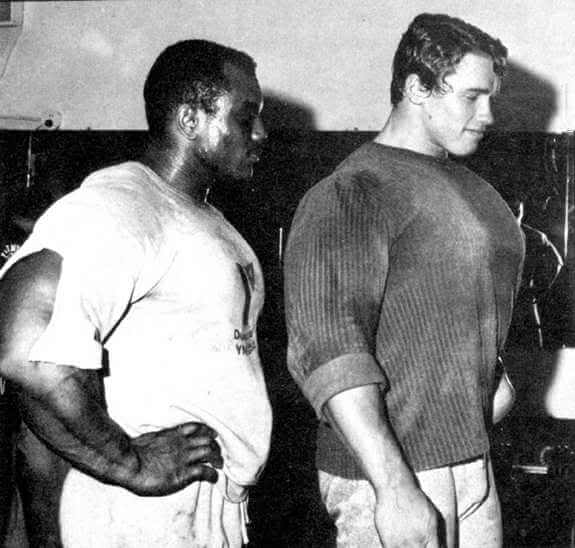 Buying a suit is a nightmare when you have larger than average muscles, and let's face it – it doesn't take much to be bigger than average these days.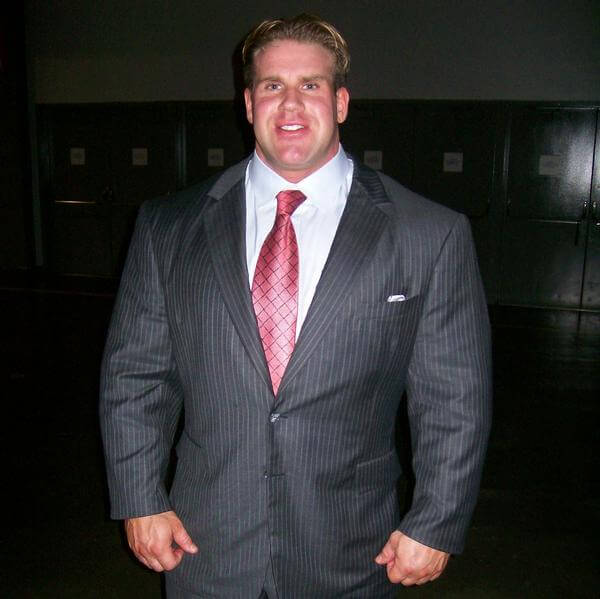 BOSS.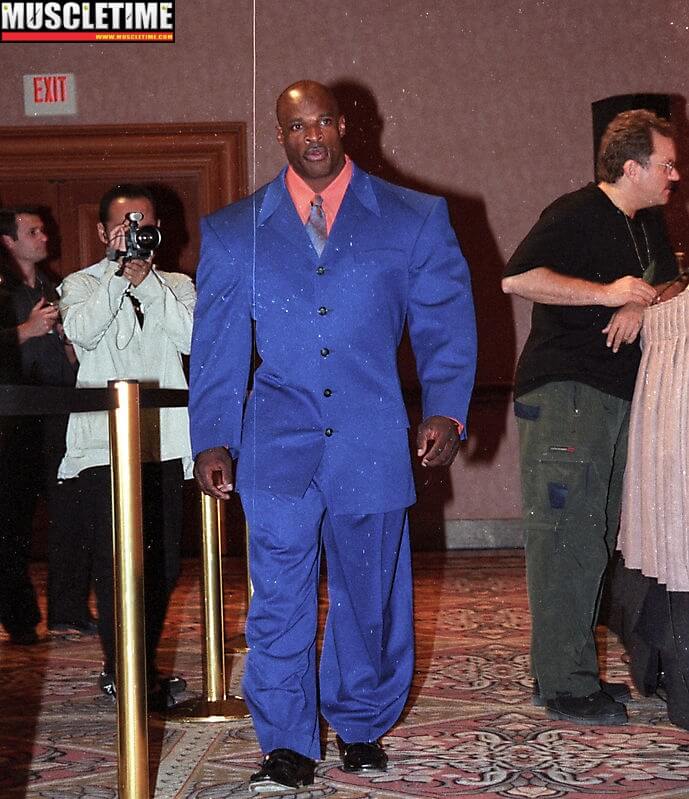 Protip for looking even bigger: Wear shirts with patterns on them so that you can distort the hell out of the patterns with your mass.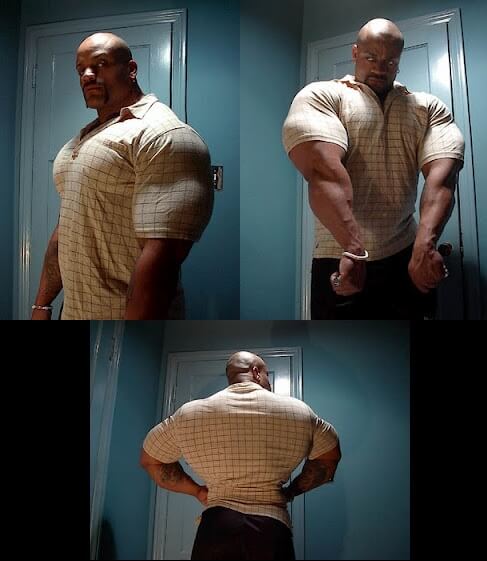 Circulation? Who needs it?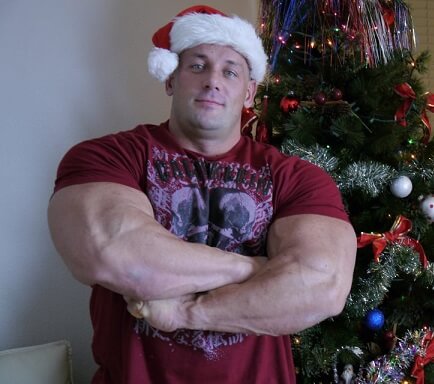 We're just getting started…
Seriously though, wearing fitting clothes is overrated. The worse that the clothing fits, the more it will accentuate the fact that you're a freak beast who can't wear regular person garb. You could take it to a tailor to get it all fitting nicely, but when you're 300lbs of pure muscle and competing on a regular basis, your body is going to change often enough with bulking and cutting that your clothes will only fit half of the time anyways. It's a hard knock life, but it's worth it…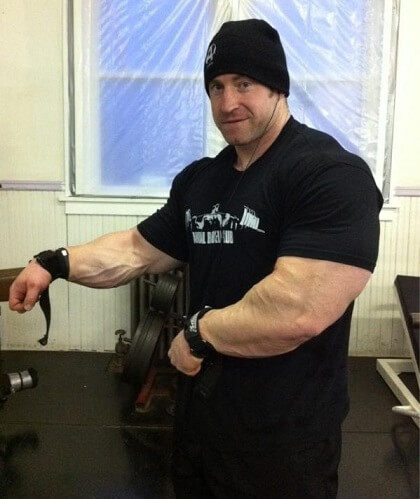 When they all decided to wear suits, local sheep populations started to plummet.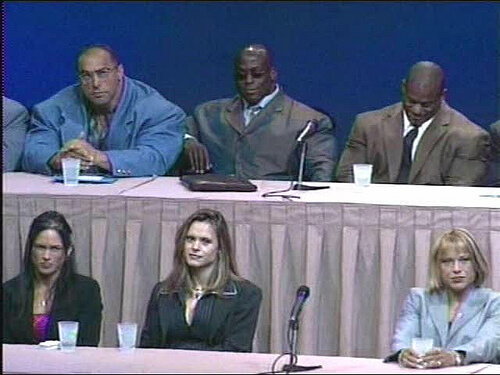 The Orange County gift shop has never been the same since.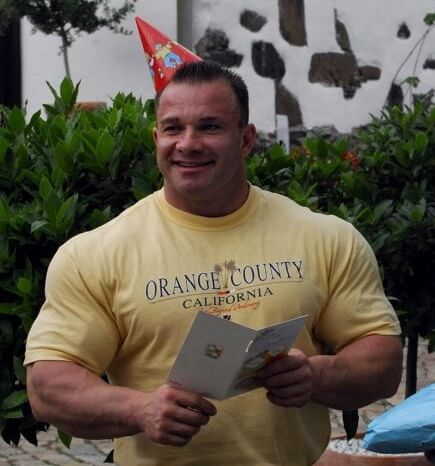 There's more…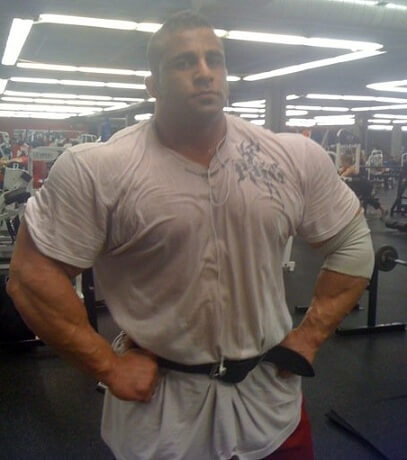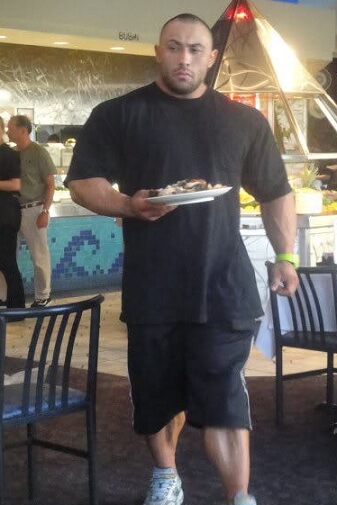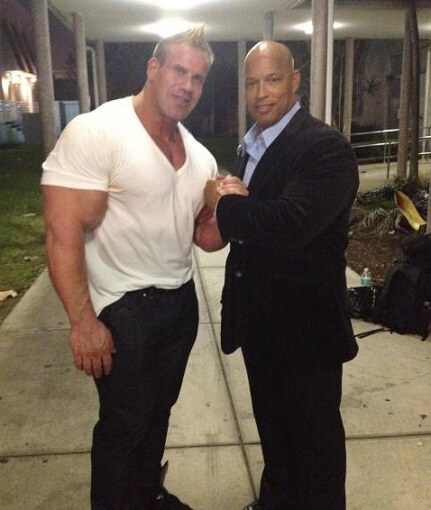 That special moment when your calves are bigger than your kid's  torso.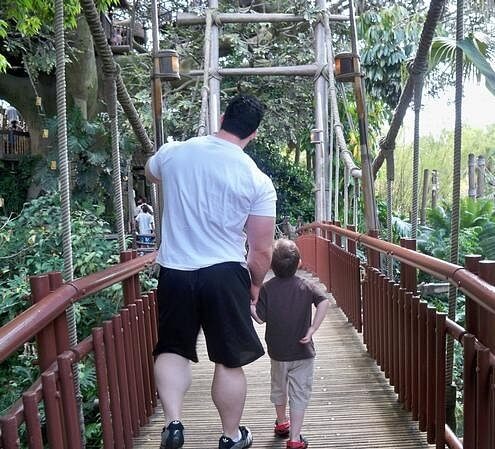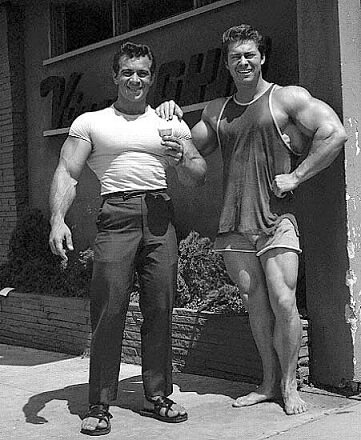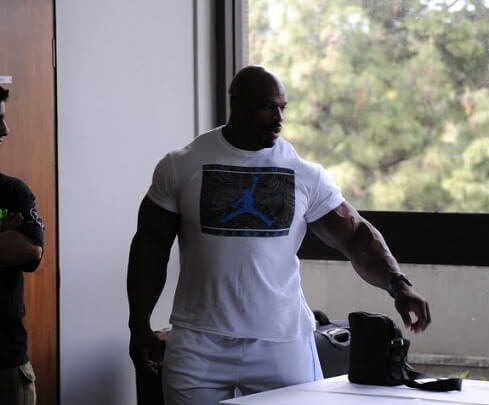 Time for the home stretch…
There should be a brand of clothing that comes along and makes stuff that stretches a bit in all the perfect places for huge people, so that it'll fit when you're at the fluffiest part of a massive bulk, or when you're dry and shredded and in show-off mode.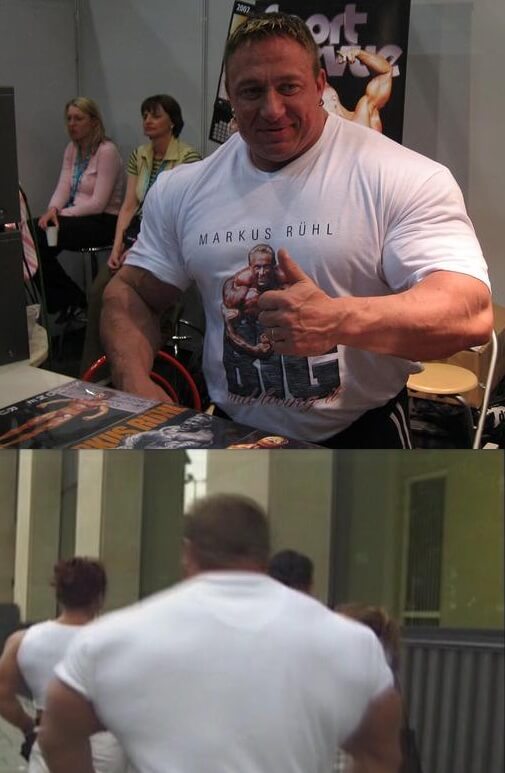 Reebok does all of the clothing for Crossfit, so something tells us they're not going to be the ones to make clothes for huge strong people. A lot of bodybuilding stars have their own apparel lines, but not all of those lines are actually clothes that are meant for huge people, it's just regular shirts with a logo on them.