This is the type of guy who uses his real name and real email address to sign up for Ashley Madison. When it comes to stepping out on his lady, he's got ZERO smoothness… Which is good, for her. Because now millions of people have seen this awkward little dance and it's no doubt going to reach his boo eventually.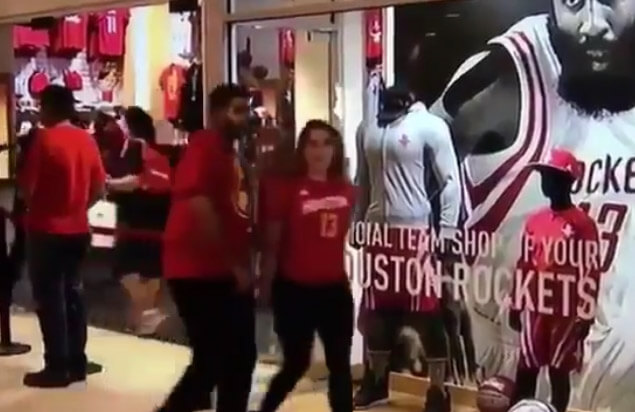 Now, we don't know exactly what the story is, just that as soon as this couple notices the camera, they start acting super awkwardly as he immediately tries to hide his face. She starts walking in another direction, then realizes that that's not where she needs to go, and turns back around to her original destination. The whole thing is just… awkward.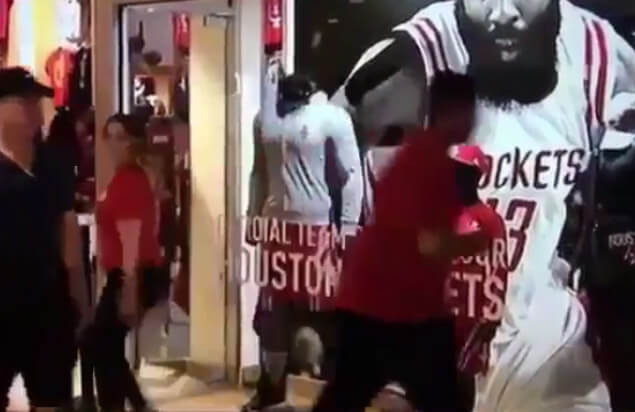 If they both would have just acted natural and kept walking, nobody would have thought twice, but the way he reacted was as if his lady was standing right there and actually holding the camera. In any case, something tells us this guy's going to be sleeping in the dog house for a minute, or at the other girl's house maybe. Everyone's assuming it's the guy who was stepping out, but it could just as easily be the girl, maybe her boyfirned is a bodybuilder and that's why this guy is so jumpy when he sees a camera?
Maybe he's not cheating on his woman, maybe there's a totally innocent expatiation for this? Any ideas? Leave your theories in the comments.