The number one fact about lifting weights. If you still have a neck, you aren't doing it right. Just ask Sajad Gharibl, a 24 year old from Iran who is known as the Persian Hercules.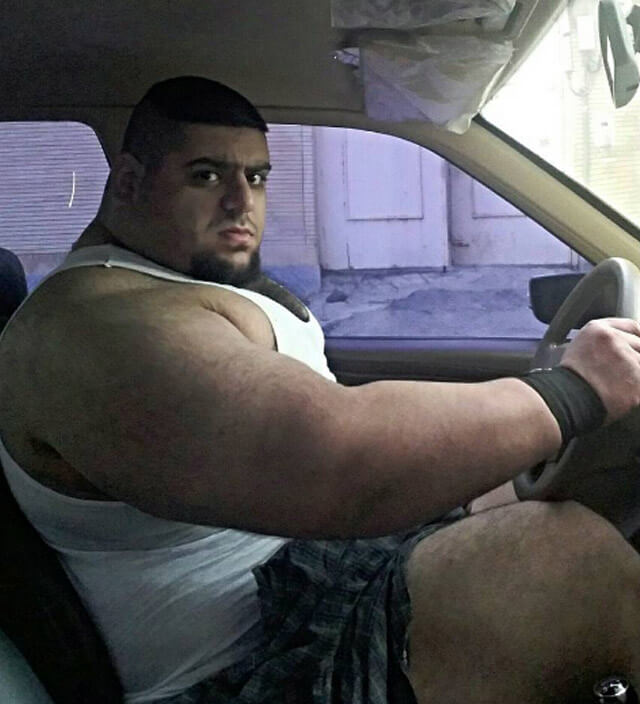 We don't know a whole lot about this guy, except that he lives to lift, he's only 24 years old, and he's a giant. A comment online from somebody that knows him said that he's basically a gentle giant with a heart of gold and a very nice guy, but we can't confirm or deny that claim.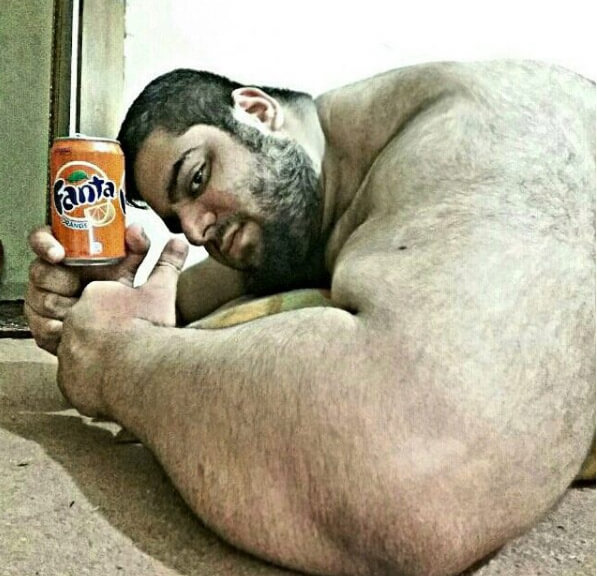 Just don't get in between him and his protein or you're gonna have a bad time. If you run a farm in his area, make sure you lock up your animals at night in case he's roaming the hillside looking for a snack.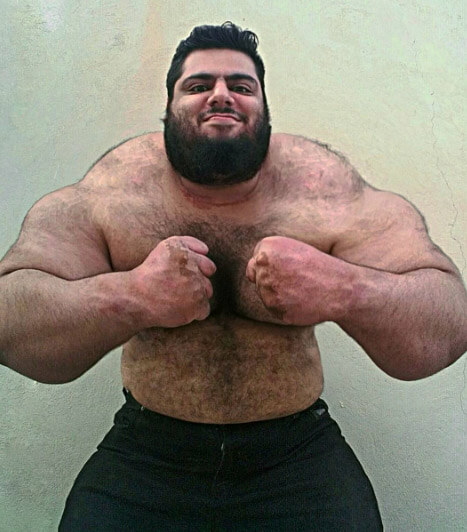 Sajad is so huge that there aren't any guys on earth who wouldn't look tiny standing next to him.
Want to see what he looks like standing next to regular-sized people?
Here's all of the pictures of this beast that we could find of him standing next to average size guys. He's like three people in one.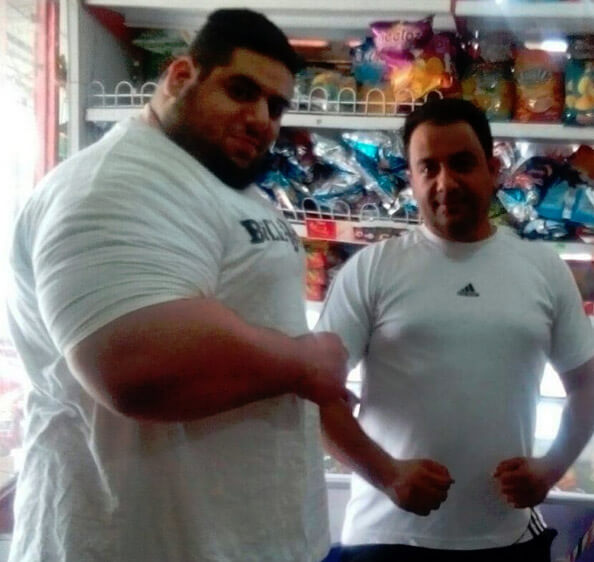 We're not exactly sure how he was able to fit into the grocery store in the fist place, but he did it.