Here's a super old video from 1894 using primitive film technology created by Thomas Edison himself.
It shows Eugen Sandow, the father of modern bodybuilding. If you don't recognize the name, you might recognize him as the lil dude on the Mr. Olympia trophy.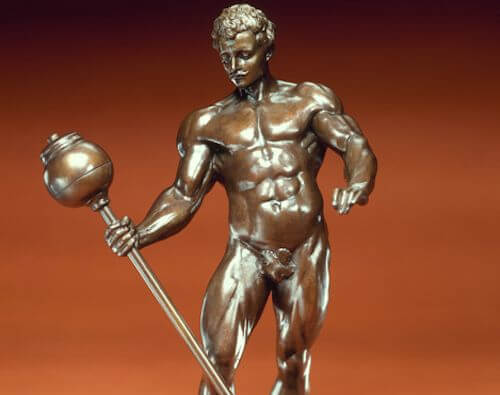 This Russian (Prussia at the time) legend is one of the most iconic figures in bodybuilding, and it's really cool to have a chance to see him doing his thing on video.
First, here are some cool Eugen Sandow quotes to give you a glimpse into his mind.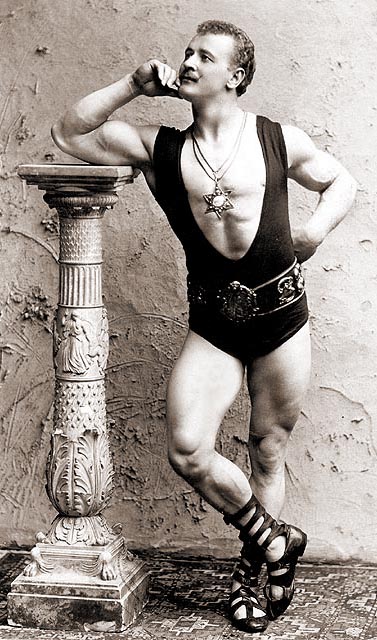 "Civilisation has, indeed, become a slaughtering-car crowned by a grinning effigy of Comfort, before which man blindly and voluntarily hurls himself in his own ignorance." – Eugen Sandow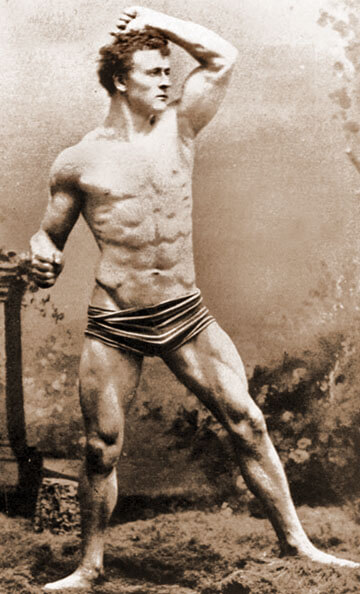 "Health is a divine gift, and the care of the body is a sacred duty, to neglect which is to sin." – Eugen Sandow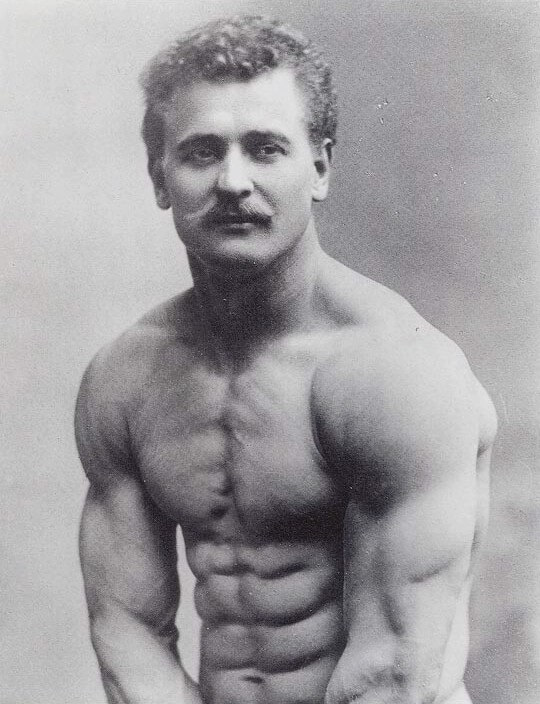 "Life is movement. Once you stop moving, you're dead. Choose life." – Eugen Sandow
The video was made with a piece of technology called a Kinetoscope, it was pretty high-tech at the time. Fast forward nearly 125 years, and now it looks like something that could be the next Snapchat filter.