We haven't seen Rich in any real fights, but the picture up there shows him in one of his staged fights, and even for a staged fight the technique is … not all that great. Rich, when you see this article, take our advice: Don't fight this guy. He's a trained boxer, it won't end well.
Rich Piana is a huge guy, but muscles never translate to fighting ability. There's just no replacement for experience inside the ring and on the mats. A much smaller wrestler or BJJ guy will almost always destroy the bigger bodybuilder, it's just a fact of life. Now, if the bodybuilder has some training, that's a different story. None the less, there's a reason you don't see too many massively jacked fighters, because it takes a lot of energy to fuel those muscles. A lot of the top fighters are obviously in great shape, but they're much more lean than top bodybuilders.
The guy that challenged Rich wants them both to put up 20k, and Rich accepted.
The thing you've got to remember about real fights is that they aren't fake like this one: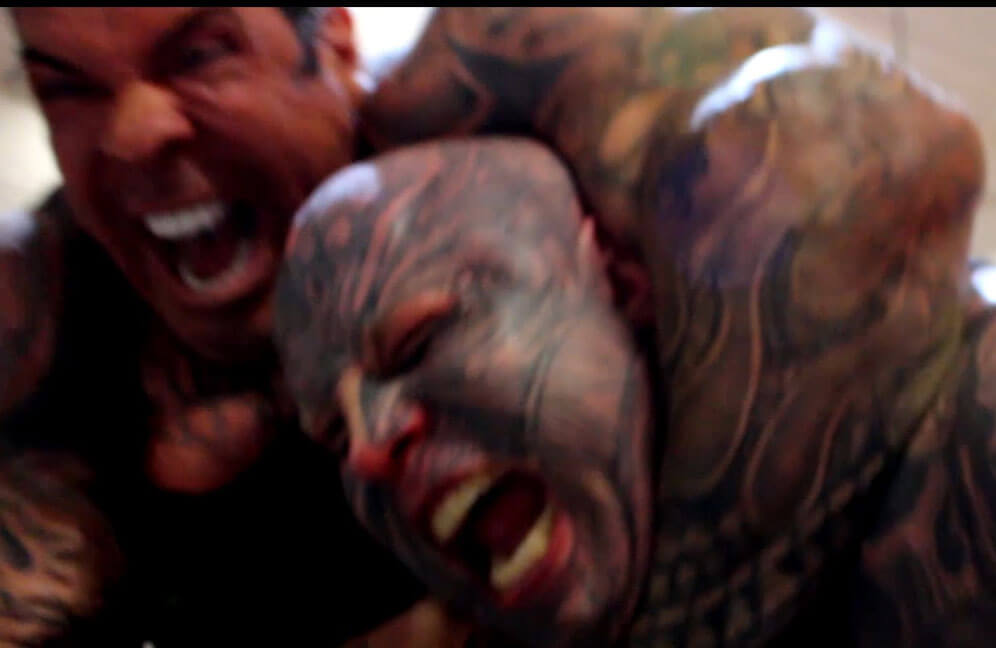 Piana was recently challenged to a fight by a "top MMA fighter" (His words, it's debatable…)
It's that Prophet Muscle guy that's been going around trying to start fights with bodybuilders, most of them just ignore him or laugh and carry on with their day, but Rich is taking the challenge seriously.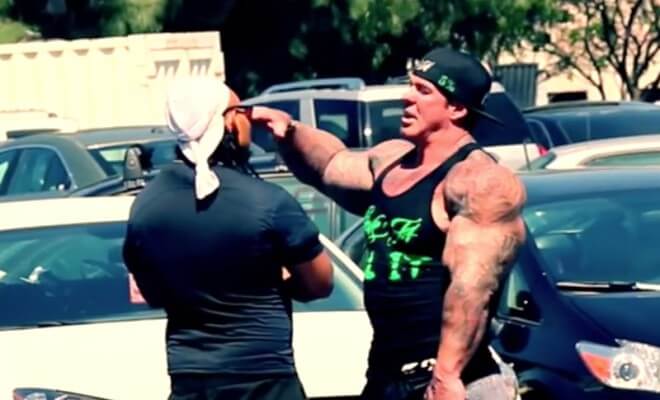 This Prophet Muscle guy isn't a top fighter, but he doesn't have to be in the UFC to have an advantage over other bodybuilders. Just a bit of training goes a long way against somebody who isn't actively trained for combat. This isn't going to end very well.
This is just an example of Prophet Muscle trying to make a name for himself off of Rich's back. And it's working, since we're covering the story, and you're here reading it. Rich shouldn't feed the trolls. If someone below you ever calls you out, just ignore them. By acknowledging them, you're bringing them up to your level and basically co-signing for them.
With all of that common sense and rational thought out of the way, we'd love to see this fight… (cont'd)
Prophet Muscle wants to fight Rich because of a recent event where Rich Piana slapped Jason Genova in the face after Jason asked him repeatedly not to. Rich got a lot of backlash over this, so P.M. is basically trying to swoop in and get some of that attention onto himself.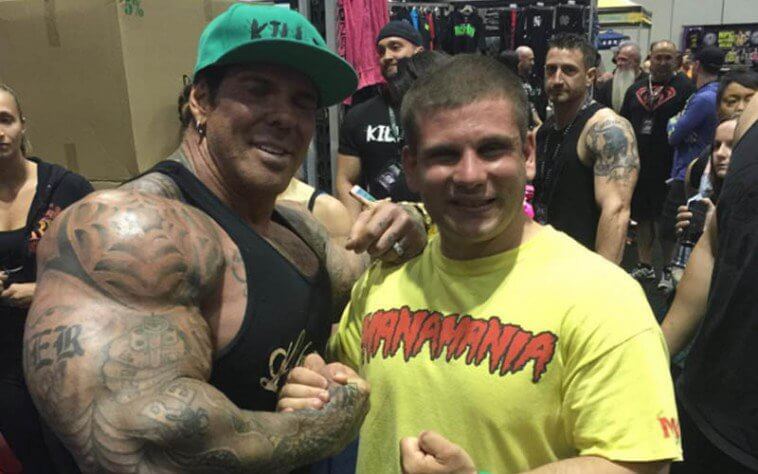 It would be a sloppy mess of a fight and both guys would be gassed within a few minutes, but it would be hilarious. There's no athletic commission that would sanction this fight so they'd have to do it off the books, which is good, because athletic commissions could drug test the fighters and they would probabally break the testing machines.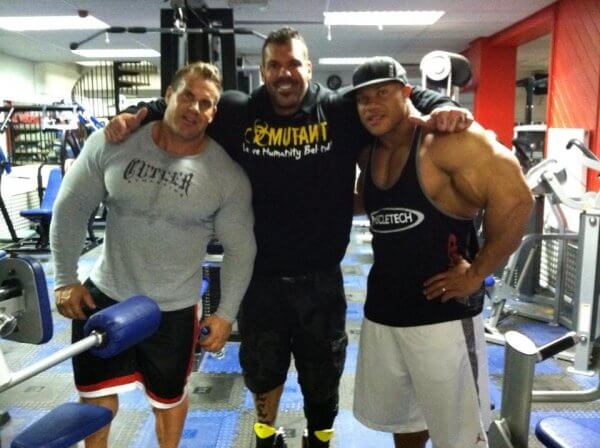 Prophet Muscle (It's as painful to type that name as it is to read it, don't worry…) made this huge video where he just talks mountains of train against Rich. If you've seen any of the guy's other videos, brevity has never been his strongest suit.
These guys have met before, when Prophet Muscle went up to Rich on the street, and Rich kept his cool and was really patient and awesome with the guy. After Rich took time out of his day to be in one of this guy's other videos, and the guy turns around and spends an hour talking nothing but trash, it's no wonder Rich was annoyed enough to take the bait.
Will this fight actually end up happening? Almost definitely not. Would we for sure watch it? Yep.