Rich Piana, an internet famous American bodybuilder and fitness entrepreneur who won the Mr. California title along with competitions in Los Angeles in 2003 and Sacramento in 2009, recently died at the age of 46.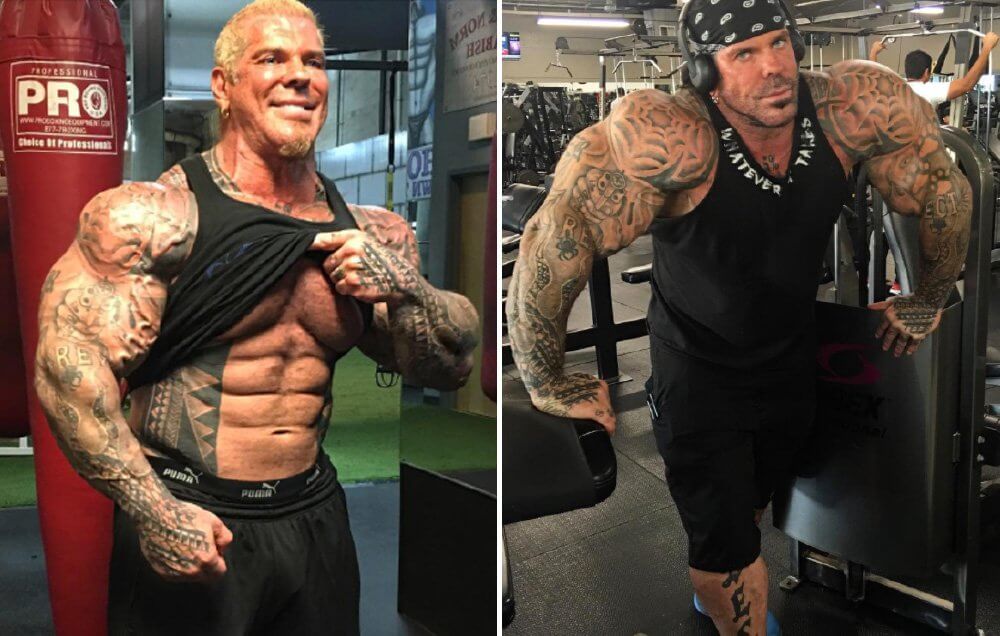 The cause of his death has been the subject of much online debate because Rich Piana has publicly admitted to heavy usage of performance enhancing drugs including roids and human growth hormone. His autopsy report has just been released by the medical examiner of Pinellas counties, Florida: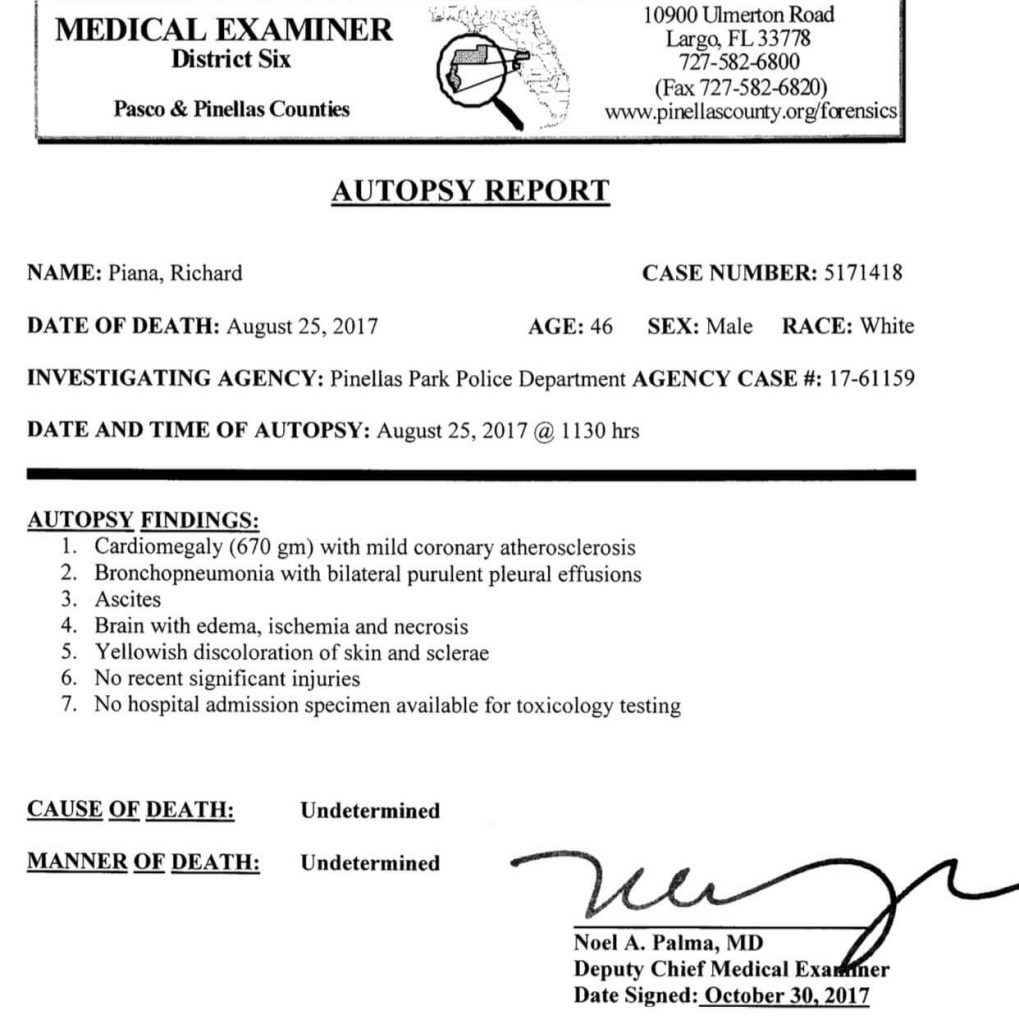 Here's what the causes mean:
1. an enlarged heart (and "significant heart disease")
2. plaque buildup on the artery walls
3. fatty liver
4. congested thyroid
5. congested kidneys
6. discolored kidneys
7. ischemic brain tissue (i.e. brain tissue that had lost blood supply)
8. necrotic brain tissue (i.e. dead cells)
9. brain edema (swelling)
10. ascites (accumulation of protein-containing fluid in the abdomen)
-thanks to Anthony Roberts for the analysis.
They didn't provide a definitive cause of death, and no toxicology report has been released.