Remember the 2014 Olympia? Of course you do, it was dramatic, exciting, and even up until the last minute you weren't completely sure who was going to win.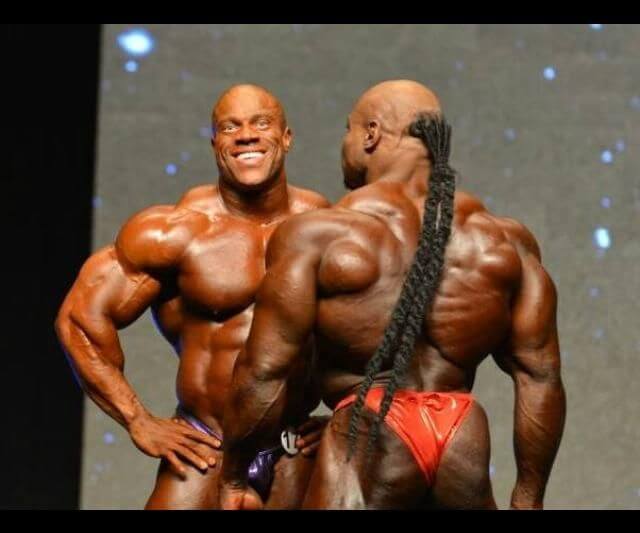 Remember the 2015 Olympia? Yeahhhh, exactly.
It's just not the same without Kai up on that stage, so we're asking the IFBB and everyone else involved to put all of the politics aside so that the die hard fans can get the most out of the one event that we wait all year to see.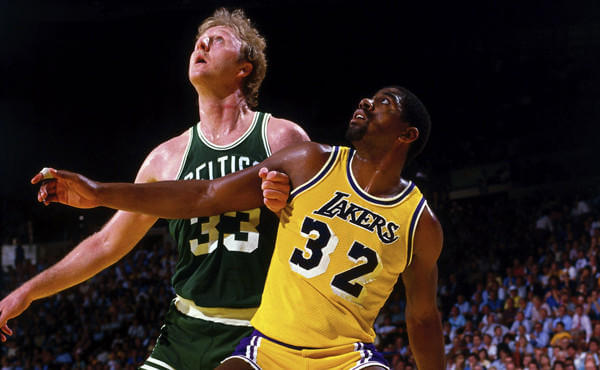 Rivalries grow sports, it's undeniable. Not only is Kai one of the top competitors and the biggest threat to Phil's reign, the two also have personalities that completely clash and years of animosity between them. When Kai and Phil take the stage together, people care. People want to see. People that don't watch or read about a single other event the entire year will tune in to see what happens.
The deadline was come and gone, but let's not kid ourselves, it's not too late.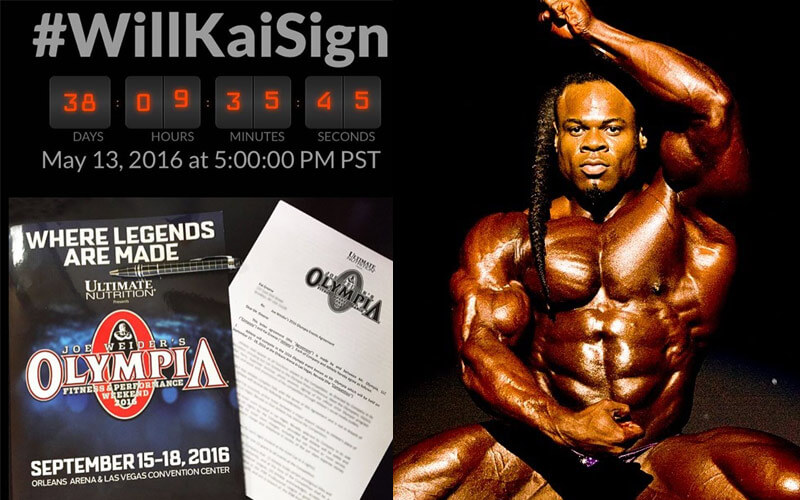 The Olympia's IG account has already been trying to troll Kai into signing a contract, but we don't know the whole story. Kai hasn't spoken much about the potential of him showing up on stage at the 2016 Mr. Olympia, but he did give a somewhat cryptic answer.
Let's just cut all the nonsense and get Kai to the 2016 Mr. Olympia. Forget about any petty politics or feuds, put the past in the past, let's just make it happen. The sport of bodybuilding needs this in order to continue to grow and to thrive. There's been so much nonsense the past couple of years in bodybuilding as a whole, so let's make it happen for the fans.
The purpose of this petition isn't to force anyone to do anything that they don't want to do, it's simple to show how many people really want to see Kai vs Phil in 2016.
Do you want to see Kai Greene at Mr. Olympia 2016?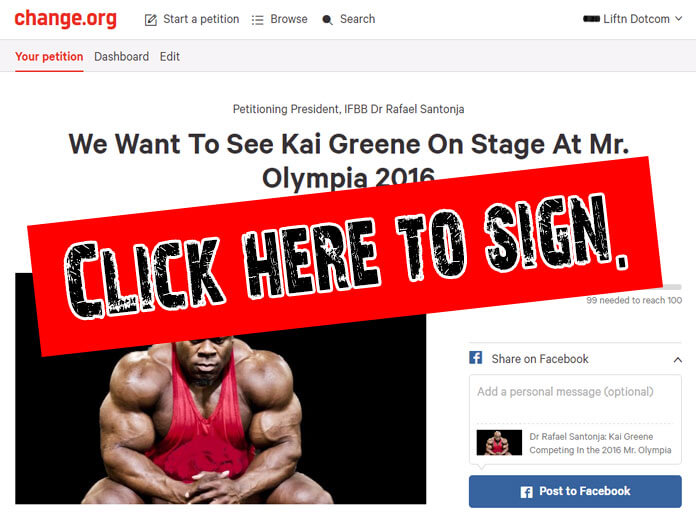 Click here to view and sign the petition. Every name helps make this happen.