We've all been there, sitting around watching the 2013 movie Pain & Gain (that's basically gymporn for lifters) and getting the sudden urge to hit the gym.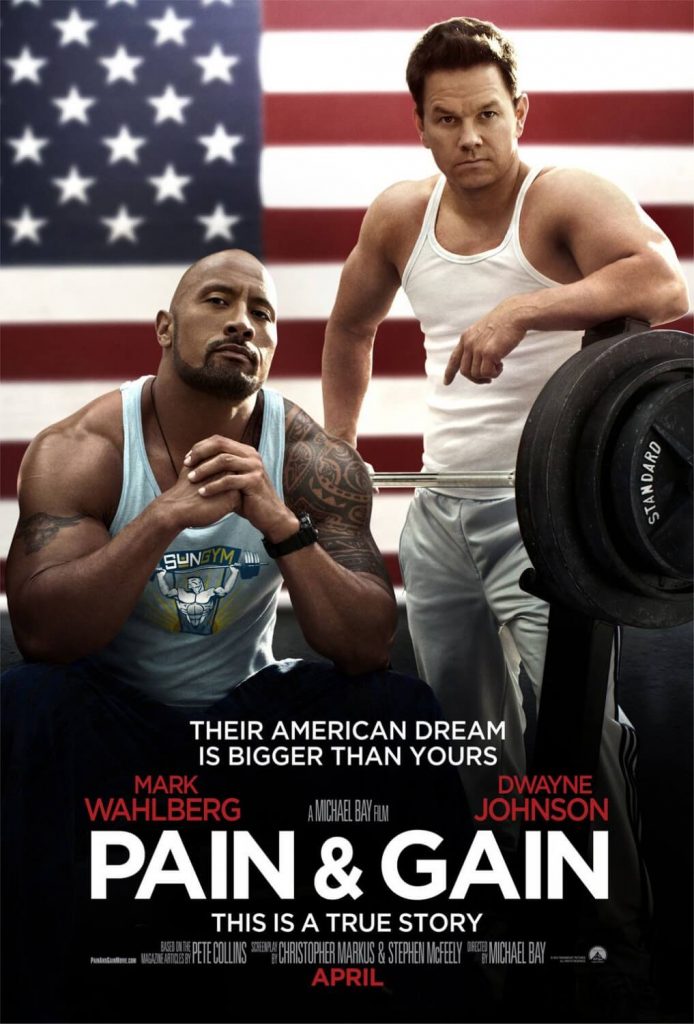 We haven't all been well over 400 pounds, though. But still, after watching the movie we've all wished we could hit up the Sun Gym in '90s Miami, but alas – most of us are stuck with regular local gyms, but that didn't stop this guy named Cosmin Mitoi who reached out to us through Facebook to share his story.
He was hundreds of pounds overweight, here's how he turned it around: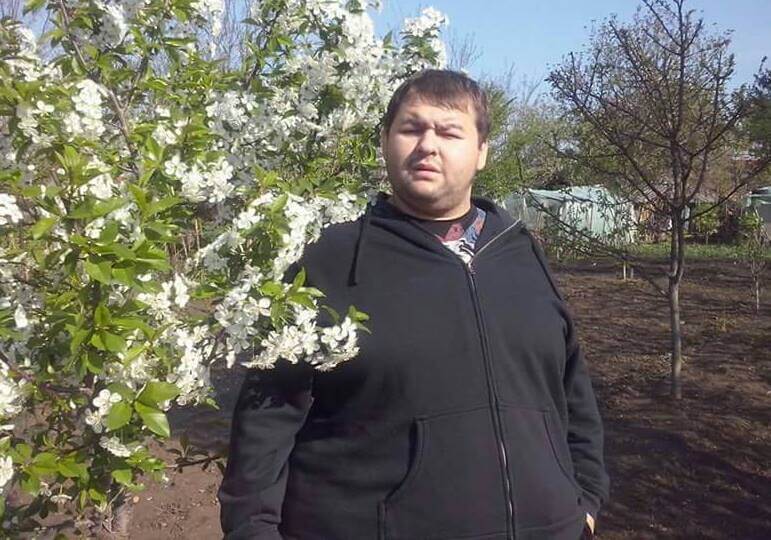 Cosmin weighed a whopping 410 pounds, and his doctor told him that he only had about 6 months left to live. Cosmin took that as good news, because it meant he had a whole six months to be as lazy as he wanted and to eat whatever he wanted, because he figured he was going to die anyways…
But instead of riding his Twinkies off into the sunset, he decided that he would turn things around after watching Pain & Gain and being inspired by The Rock and Marky Mark to get his life back in order.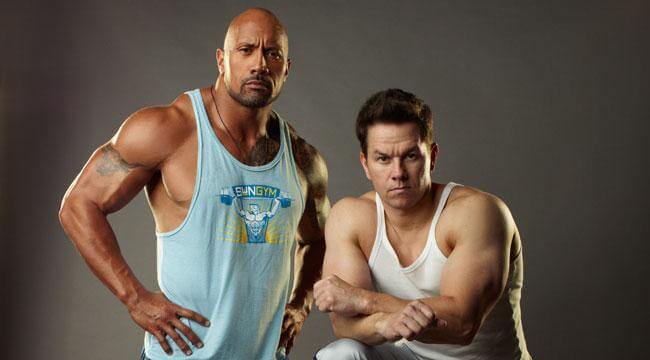 The very next day after watching this movie, Cosmin signed up to the gym and saved his life. During the next 10 months, he managed to lost 200 pounds (!!!).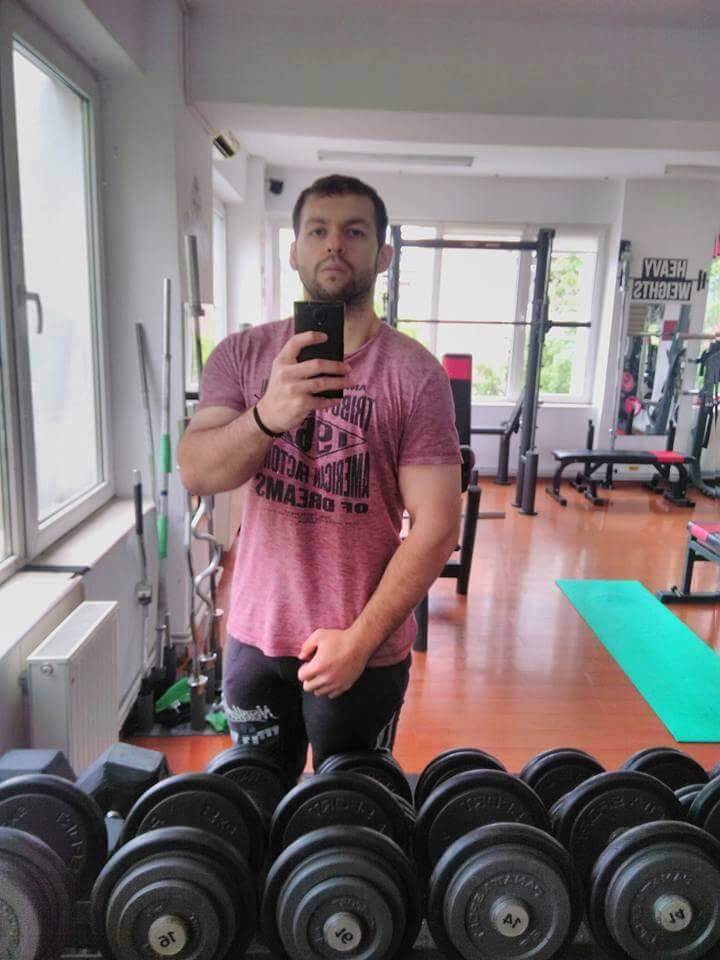 He's come a long way, very few people on this planet have ever lost 200 pounds. And he's still going!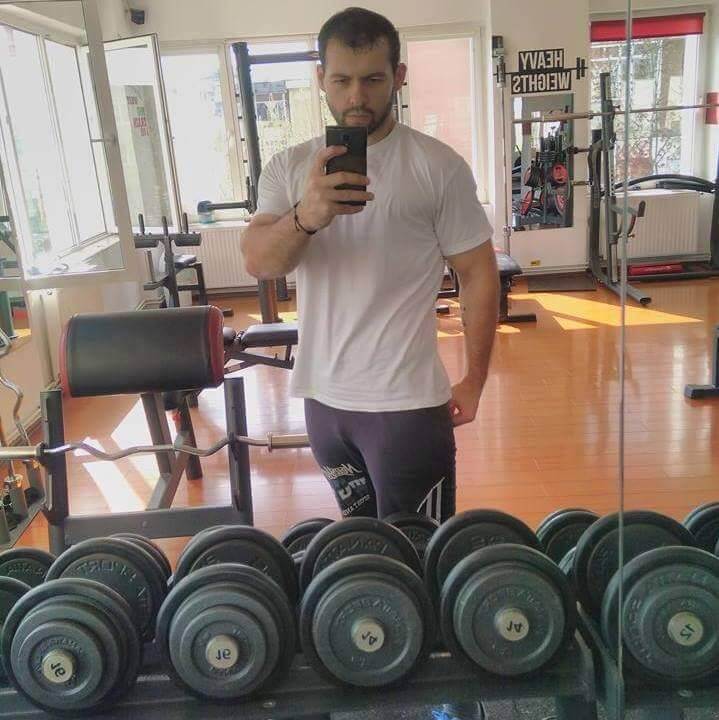 We asked him to share some information about his diet and his exercise routine, and he was happy to pass that along in hopes that someone else might need that little extra bit of motivation or a jump start but just isn't sure how to get the ball rolling. He's just doing the damn thing, that's all it really takes. Get off the couch and make a change. You don't really need any fancy fitness trackers or state-of-the-art gyms and cryo chambers and all that stuff, you just need some heavy weights and the heart of a lion.
He says that he lifts for about 90 minutes a day, and does 30 minutes of cardio. Here's what he sent us when we asked for his routine to share. We're not sure where he got it from or if he made it himself, but it's worked for him obviously. If you have any suggestions on things he could tweak, leave a comment to help a bro out. If you're looking for any other routines, here's one that "science" calls the best. Otherwise, here's what our boy Cos is putting up:
Monday – Chest
Barbell bench 5 series 20-25 reps
Barbel low incline bench 5 series 20-25 rep
Machine decline press 6 series 15-20 rep
Seated machine chest press 5 series 25 rep
Tuesday – Back and Tris
WIDE-GRIP SEATED CABLE ROW 5 series 20 reps
CLOSE-GRIP PULL-DOWN 5 series 15 reps
SINGLE-ARM DUMBBELL ROW 4 series 20 reps
Bench pres power lifting 4 series 15-20 reps
Cable one arm triceps extension 5 series 20 reps
Cable rope extension 5 series 14-20 rep
Wednesday – Shoulders and traps
Upright row ez bar 5 series 20 reps
Dumbbell lateral raise 4 seris 15rep
Lateral raise machine 5 series 12 rep
Machine shoulder press 5 series 15rep
Traps Dumbbell shrug 5 series 20 reps
Upright cable row 4 series15 reps
Standing dumbbell upright row
Thursday – Legs
Leg press 4 series 12 reps
lyng legs curls 5 series 10 rep
Leg extension 5 series 15 rep
Seated calf rise 5 series 20 rep
Thight abbductor 5 series 15 rep
Thight adductor 5 series 15 rep
Friday – Arms
Skull crusher z bar 4 series 10 rep
SINGLE-ARM CABLE PUSH-DOWN 5 series 15 reps
Triceps push down 4 series 15 reps
Ez bar curls 5 series 15 reps
Standing biceps cable curl 5 series 15 reps
Concentration curls 4 series 15 reps
Saturday – Leg day again
Leg press 4 series 12 reps
lyng legs curls 5 series 10 rep
Leg extension 5 series 15 rep
Seated calf rise 5 series 20 rep
Thight abbductor 5 series 15 rep
Thight adductor 5 series 15 rep
Sunday – He just takes it easy with some cardio.
But we all know that massive weight loss like this doesn't just happen in the gym, it mostly happens in the kitchen. He had  to make some major changes to what he eats. We asked him to share some information about his story and his diet in his own words, here it is:
"My story . 1 year and half ago i had 410 pounds , doctors said i have just 6 mounts to live.I was ok with this 6 mounts i can eat how much i want i said.But on 9 september 2014 i saw the movie No Pain No Gain with the rock, .that movie made my day and life, because next day i started to go to gym and eat healty, in 10 mounts i lost 200 pounds. My diet in those 10 mount was: At 07 am 5 almonds or cashew and 1 fruit ( orange , apple kiwi) At 9 am at gym, like 2 hours , after gym i diden't eat nothing for 2 hours, After those 2 hours i ate 200g-250g chicken or fish , barbeque or grill with vegetables After 2 more hours i ate 100 grams of dietetic chesee with 1 cucumber or tomato After 2 hours 1 fruit( greepfruit orange kiwi etc) And last meal at 8 pm 1 drinkin yougourt"
Shoutout to Cosmin for putting in the work to change his life, we can't wait to see an update from him in another 6 months or a year to see how far he has progressed!