Ever wake up in the morning and look a bit puffy in the face? Maybe your belly is jutting out more than it usually does. Good news – you may be able to get rid of this bloating by making some slight adjustments in your diet.
2 Types of Bloating
there are two types of bloating, each caused by different things. The first is facial bloating; that weird puffiness around your chin and cheeks, and the second is abdominal bloating that makes you look like a balloon has been blown up in your guts.
Why are We Avoiding These Foods?
All the foods on this list fall into a category called FODMAPs, short chain carbohydrates that are poorly absorbed in the small intestine. The main thing is that our body isn't very good at digesting these foods, and so they pass into the intestines, where something called colonic acid (which we assume you don't want to drink) tries to break the food down. All the stuff results in the food actually fermenting inside you.
The human body is disgusting.
All these foods fall into the FODMAP category, apart from the first one.
1. Water (or lack thereof)
The reason you get facial bloat is that your body has entered into the early stages of dehydration. In an effort to save you from dying, it retains every little bit of water that you've got lying around anywhere in your body. Drink plenty of water, and the bloat will subside. Don't drink any water, and the bloat will subside anyway, and then you'll have some much worse symptoms.
2.Raw Broccoli & Cabbage
These two little devils are FODMAP foods that produce a sugar called raffinose that our body can't break down and you get all fat and gross.
3. Wheat & Grains
Have you ever been starving and ended up eating eight sandwiches, then looked in the mirror and found that you look like a younger version of Santa? Bread and pasta both contain grains which are high in fibre and can cause or worsen digestive problems.
4. Dairy
(We were getting bored of food photos)
You've probably been told that milk contains something called lactose. What you may not know is that lactose is a milk sugar that we can naturally handle as babies, because we are supposed to be drinking milk. Adults aren't supposed to drink milk, and so we lose the ability to digest milk sugars. Stop drinking milk, unless you are a baby.
5. Beans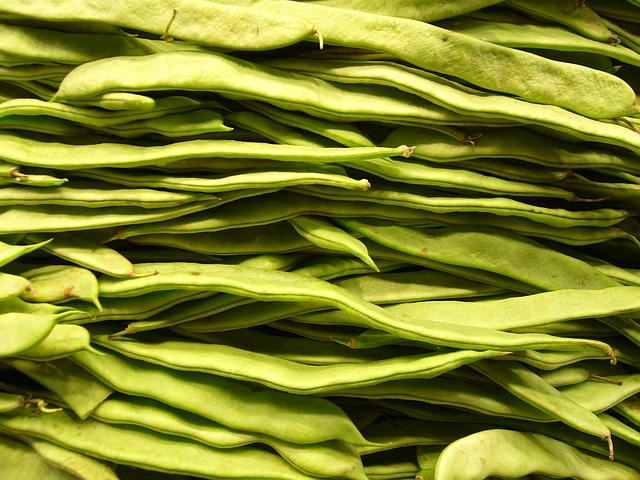 Beans are high in protein and healthy carbs and a brightly coloured and look friendly. They also contain something called alpha-galactosides, which are FODMAPs.
6.Carbonated Drinks
Carbonated drinks contain carbon dioxide. What you think happens to all those bubbles when you drink them? Duh. Drink normal water. Oh, also carbonated water usually contains a certain amount of salt.
7. Garlic
It may transform your pizza from boring to amazing, but garlic also contains fructans, which are REBUTFG. Just kidding, they're FODMAPs.
8. Sugar Alcohol
(Seriously, there are only so many food shots we can deal with)
If you drink or eat something that claims to be ' sugar-free' then you are probably consuming sugar alcohol. You did know that there was a reason you're food still tasted sweet, even without sugar, right? Sugar alcohol has been known to cause digestive problems and other things to numerous to list.
9. Beer
Don't worry, this is actually good news. Beer contains carbon dioxide and fermentable carbs. The grains used during the brewing process also usually contain gluten. All these cause bloating, but the good news is that your beer gut may be temporary. Also, vodka doesn't contain any of these things.
10. Lentils
(You don't give a shit what lentils look like.)
We're not sure why you would be eating lentils anyway, but they are high in fibre and cause huge amounts of temporary and ongoing digestive issues. At least soak them before eating them, preferably in the rubbish bin where you should leave them.