No body cam needed on this one, because one of this lady's friends was filming the action for us. A police officer showed up at her home to arrest her, claiming that there was a warrant out for her arrest. When the woman refused to co-operate without actually seeing the alleged warrant, things took a turn.
Cops probabally get tired of ever maniac they try to arrest yelling "I KNOW MY RIGHTS!", especially when none of those rights give you the ability to break laws and commit crimes. Probably 10% of people that scream about knowing their rights in the face of a cop actually have any idea how their rights work. In any case, this lady is upset about the cop showing up without showing her a warrant.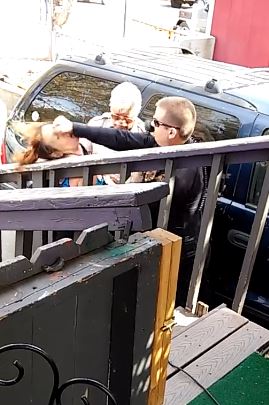 The situation quickly escalates when the police officer decks the lady right in the face and she starts crying. Even if she's being difficult, it was still a relatively peaceful and quiet altercation, she wasn't being violent, just trying to get a handle on the situation. But the cop was having none of that. He wanted to escalate things to the next level, so that's exactly what happened. He throws his punch while the other officer just stands there watching like it's normal day to day business, the woman starts to cry, the man filming him gets understandably upset.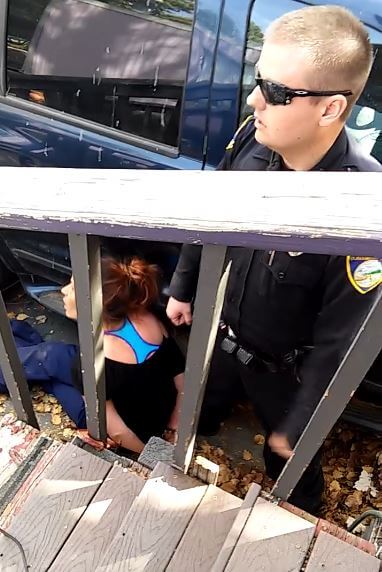 Jeff Bonar is the name of the officer, and  he's now on administrative leave following the incident. This took place in Arizona, and the officer allegedly turned off his body cam prior to the altercation. He claims she was kneeing him in the groin prior to the punch, make up your own mind:
Later, it was claimed that the woman appeared to be on drugs and dangerous. We don't have the cop's body camera, as it was allegedly turned off before  this all took place, so we only have the point of view of the guy filming. If you're punching women in the face while you know you're being filmed, can you even imagine what goes down when it's just him and a suspect? Good luck.