Eddie Hall is a B-B-B-BEAST, and likes to push the limits just to see if he can. 
(Spoiler alert: He can.)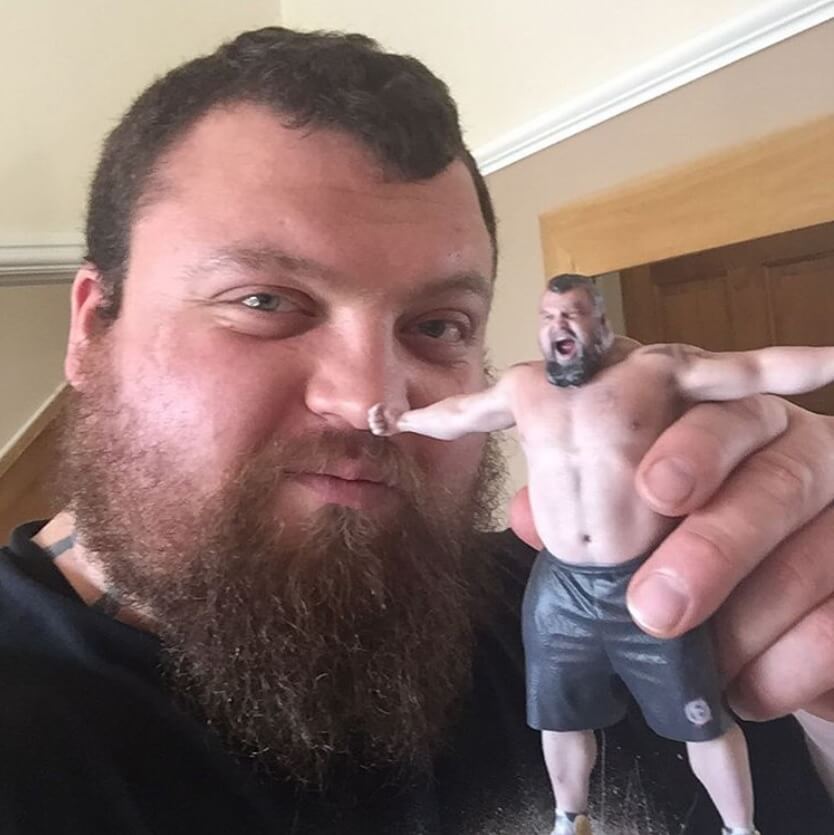 He broke the previous record by over 60 pounds, but then fainted and started to have a seizure. His body just couldn't handle the amount of weight he was putting up, apparently. But at least his body gave out after the lift, instead of during.
After setting down the weight after his record deadlift, his entire body followed, and he started to convulse. It looked back, but as soon as the guy walks in front and gives the thumbs up it's time to celebrate this incredible accomplishment.
It's going to be a while before anyone touches this record, but Eddie says as soon as anyone breaks it, he's going to reclaim it.
500 KG. That's officially 1102.31 pounds.
That's no joke. This isn't child's play. A few burst blood vessels aren't enough to stop this monster of a man from reaching his ultimate goal of being the strongest human being on the planet. We're no doctors or scientists or anything like that, but blood vessels probabally grow back stronger after you burst them anyways. Don't quote us on that.
So what's the secret?
10,000 calories a day and lifting as much as you possibly can.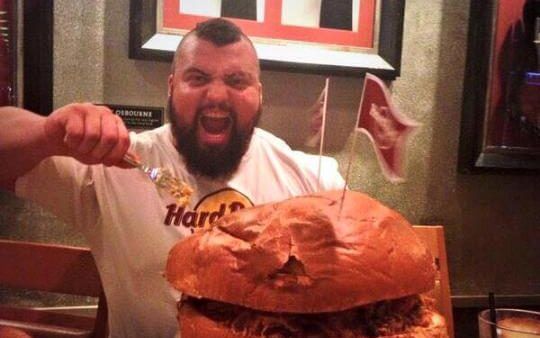 Ready to check out the lift that almost ended Eddie, but instead further cemented his legacy as one of the strongest dudes to ever walk the planet?
If you ever want to achiever everything you've ever dreamed you, you gotta push the limits. But how much are you willing to sacrifice? Not everybody is willing to put it all on the line, and that's perfectly okay. There are some people who are willing to put it all on the line, but don't have the natural gifts or the work ethic for it to matter. Then, every once in a while, somebody comes along who has the abilities, the skills, the gifts, and the heart AND the willingness to rick everything to reach their goals.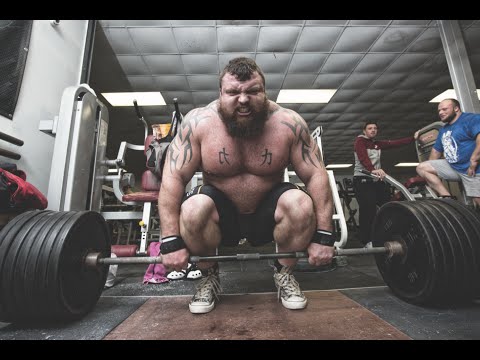 There are billions of people on this planet, what are you doing today to leave your mark and to distinguish yourself from everybody who is happy enough being normal? If you're happy with being regular then that's good, good for you. But if you aren't happy with being normal, make sure you're taking steps to achieve greatness, otherwise you'll never feel fulfilled.
If you want to be the best at building fences, go build the shit out of a fence right now. If you want to be the best at making ice cream, nobody is standing in your way. If you want to catch every Pokemon, get walking. If you want to lift weights that are so heavy you fall to the ground and start to shake after breaking the world record, get in line.