FOR THE #1 TESTOSTERONE BOOSTING PRODUCT ENDORSED BY PROFESSIONALS CLICK HERE
In Fort Worth Texas, hearing a police officer scream, "you're under arrest," combined with the jingle of handcuffs isn't necessarily a bad thing. Because the lucky criminals of Fort Worth have the chance to be arrested by Haley Drew; undoubtedly the hottest police officer since…well, anyone.
Drew is a mother, wife, automatic weapons fan and bikini enthusiast.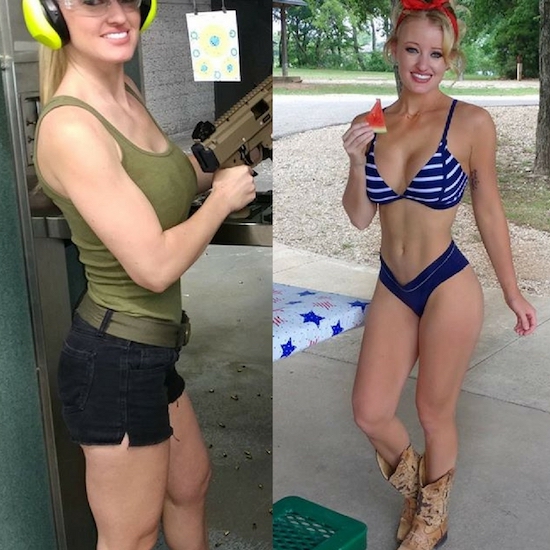 She just graduated from the Tarrant County Sheriff's training academy and is ready to hit the streets.
She gained notoriety – and more than 100,000 Instagram followers – when Maxim declared her to be the Hottest Cop in Texas. They were right.
But unlike many others, for whom such an opportunity would mean a career transition, Drew is a committed member of the Sheriff's Department and reportedly has no plans to move into modelling fulltime. Because hey, there are still heaps of bad guys to catch, right?