While some of us can't even do a push up without desperately gasping for hours, there are a number of remarkable senior citizens who not only regularly go to the gym but also put us to shame with their spectacularly muscular bodies. Seeing how there is quite a large community of such fit men we've decided to put together a video entirely dedicated to ten of the most jacked grandpas who have ever existed in the world of bodybuilding.
Watch the above video for the full selection.
Mahmoud Zare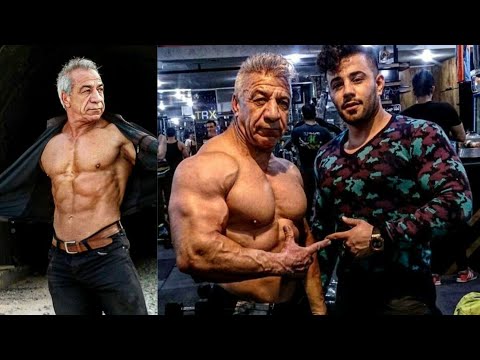 Born in 1960, Mahmoud Zare is an Iranian bodybuilder who looks and performs better than a number of young athletes, impressing the entire world with his extra fit body. Sporting an incredibly muscular frame, this super grandpa doesn't look like he's pushing 60, showing the entire world how a healthy diet, daily physical exercises and a lot of determination look like. Hats down to Mahmoud Zare and to his out of this world hard rock muscular body.
Watch the video above for the rest of the selection.