These kids are ridiculous. From ages when most of us are focused on learning what words mean and what we can and can't put in our mouths, they're smashing world records and lifting more than you can.
At 10 years old, Kostash broke the Ukrainian national record for consecutive pushups with 4000 over 2 hours and 29 minutes. Impressive, except that it wasn't even his personal best, not even close. Kostash has completed 6000 in the same time. Did we mention he's 10?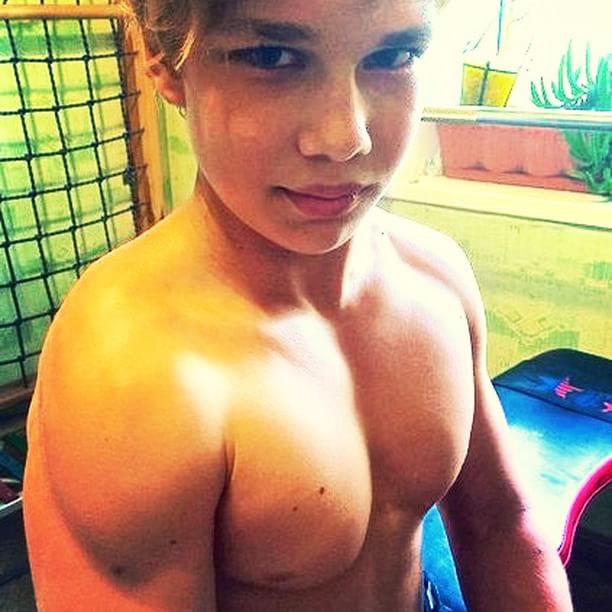 Giuliano Stroe
Giuliano is something special. Besides being shredded, he curls 4kg dumbells for 2 hours every day. If that's not insane enough, he holds the world record for something called the Human Flag, which looks something like this…feel free to try it:
Richard Sandrak
No list of strong kids would be complete without Richard Sandrak. Known as 'Little Hercules,' Sandrak was the original strongest child on earth with his insane athleticism and crazy strength – Sandrak could bench 210 pounds when he was just 8 years old. He hasn't kept it up, however – this is Sandrak now:
Liam Hoekstra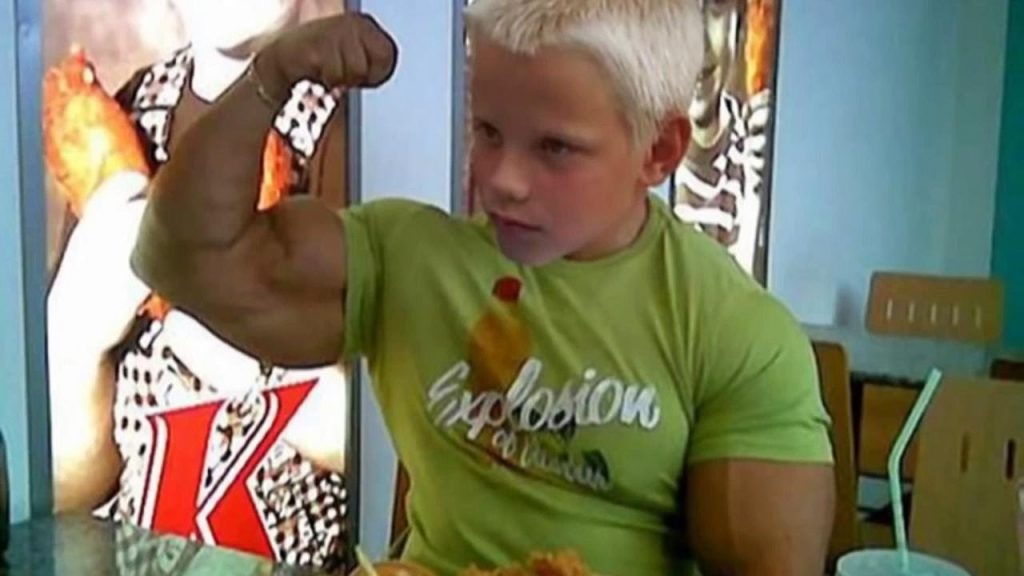 At 9 months, Hoekstra was making his way up and down stairs. At age 3 he was pumping up rapid-fire pushups and now, at 9, he's destroying mere mortals as a wrestler.
Naomi Kutin
At age 9, weighing just 88 pounds, Kutin squatted 215 pounds and broke a world record held by a 44-year-old. Her story is now the subject of an award-winning documentary – Supergirl.