You know The Mountain from Game of Thrones? Sure you do, this little guy:
Well, he's got a girlfriend. A super hot brunette called Kelsey Hensen
The Mountain, or Hafthor Julius Bjornsson, is 6ft 7inches of muscle and awesomeness and weighs in at just under 400 pounds.
Kelsey Hensen is not 6ft 7inches. Her weight is unconfirmed, but we're confident it's less than 400 pounds.
So,  how does…ummm…stuff work? You know, without serious injury to Hensen being the result. Because we're not scientists but it goes without saying that if you rest a phone book on top of a flower, the flower ends up a bit crushed.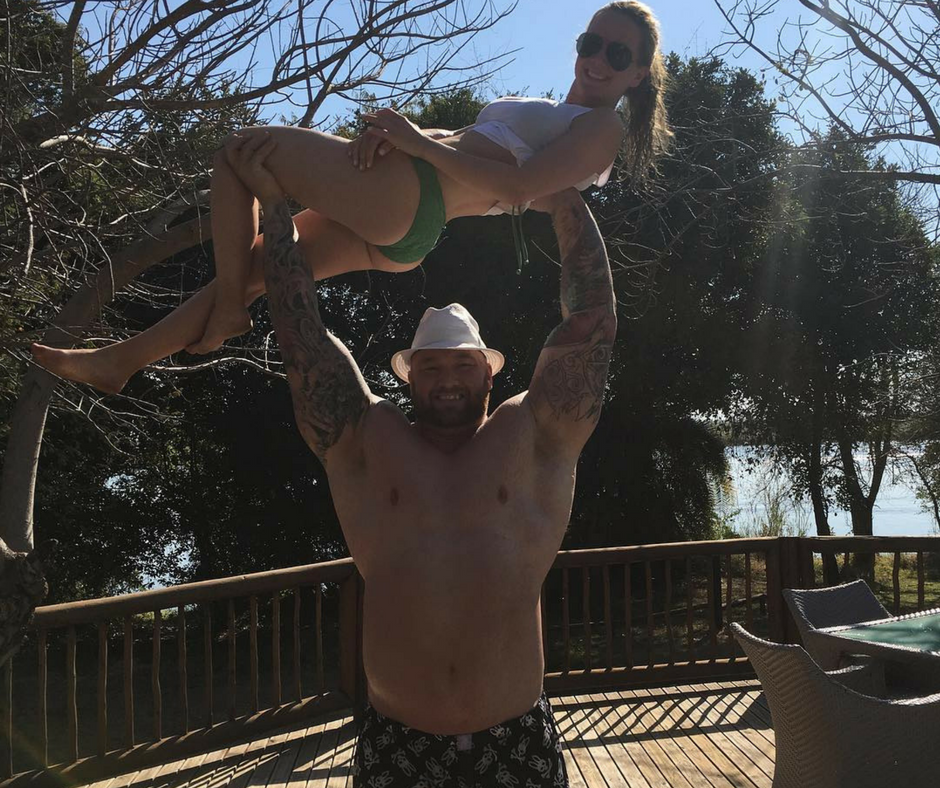 Here's a picture of a phone book and a flower:
I mean…seriously, this breaks all laws of physics. It may be that Hensen has the same concerns we do…the shirt says 'Training to Fight the Mountain.'