The world of unusual and fascinating occurrences thrive online because these weird happenings can seem almost magical if you don't know what the heck is going on. But in fact, most of the time these phenomenon have simple factual origins based on scientific principles if you're so inclined to figure them out. Such exotic subjects always catch our eye so we made a compendium explaining 8 seemingly bizarre phenomena from around the web, that have pretty normal explanations if you did a little deeper.
Underwater Crop Circles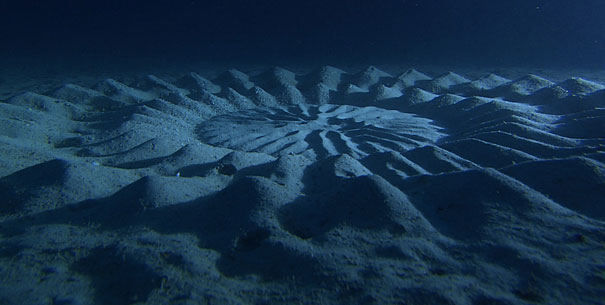 Called the "crop circles" of the ocean floor, these seven foot diameter circular shapes were first spotted in 1995 off the coast of southern Japan, and while the first instinct was to assume they were created by some kind of alien civilization, the actual truth is much less sensational. In 2011, the scientists found out that male pufferfish were the culprits for these circles, the patterns they were creating being nothing more than part of a mating ritual, where the intricate circles were meant to impress the females by showing their ingenuity and resourcefulness.
Check out the video below for the rest: