Before Ronnie Coleman was one of the most famous and accomplished bodybuilders in the history of the galaxy, he was working at Dominoes and eating pizza every single day. It takes a lot more than pizza to get a physique like this…
Ronnie recently did an interview with popular Youtuber Elliott Hulse. In the interview, they covered all sorts of things from Ronnie's origin story, motivation, how Ronnie lifted for a decade before entering his first show, and a lot of other interesting stories.
One of the more candid moments was when Elliott asked Ronnie about the sauce, check it out:
Obviously, Big Ron tells it like it is because that's how he rolls. Believe it or not, you'll still run into people every now and then that think the Mr. O type physiques are attainable all-naturally.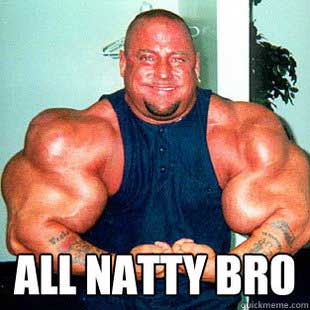 There's a difference between seeing a doctor and doing things in the safest way possible, or just getting gear from some sketchy guy on the street.
But no matter what you do, remember these important words: 
"Just cos you did what Ronnie did, don't mean you're gonna be Ronnie." – Elliott Hulse