The Zhou Nutrition Company manufactures Boost Elite and their products are said to be focused more on helping outdoor enthusiasts than body builders, although anyone wishing to improve conditions related to Low T should be able to get something out of it. Offering a supplement that has a variety of benefits, this is also a 3-in-1 testosterone booster.
Most ingredients included in this product are natural, which is an increasing concern for those who want to boost their testosterone without too many side effects. Having said that, it is important to remember that some ingredients could still be an issue with allergies, etc. Read on to learn more about Boost Elite.
Pros
There are no proprietary blends included
Promotes lean muscle mass
Contains some good and natural ingredients
Comes with a money back guarantee
Elevates overall performance
Increases the libido and reduces fatigue
Cons
Some key ingredients are under-dosed
Expensive for what you get
Contains some ingredients that are under-researched
Effectiveness in important areas is low
There's a potential for side effects, especially with Yohimbe
Some say it has a poor serving schedule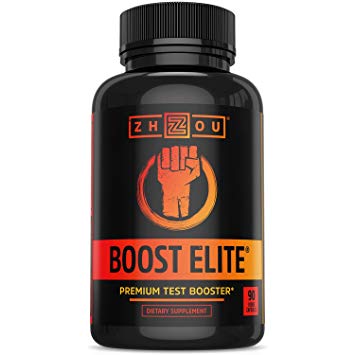 Benefits
Boost Elite uses a formula that results in a 3-in-1 boost supporting;
Free testosterone levels
Increased stamina
Prevention of fatigue and loss of muscle mass
While boosting testosterone levels, this supplement is also said to increase endurance and energy to help power through workouts, enhance recovery, burn fat and improve sexual performance and the libido.
Side Effects
The most problematic side effect is due to the inclusion of Yohimbe extract as well as high levels of testosterone in the system. This can result in frequent headaches, nausea and aggression, so like any new addition to your diet, consult with your doctor before taking this product. Avoid using Boost Elite if you're pregnant or nursing, under 18 years of age, if you have a medical condition or taking medication.
Ingredients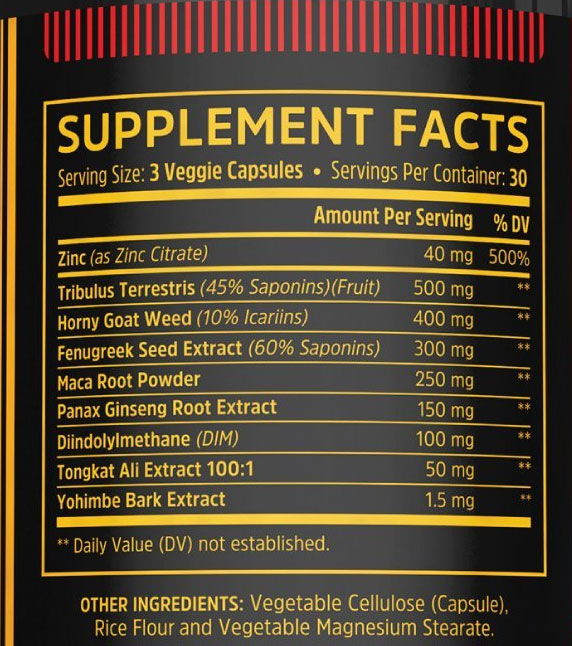 This supplement is apparently comprised of a clean herbal formula with zero animal products, gluten or preservatives, delivered in a vegetable cellulose capsule. Other ingredients include:
Zinc 40 mg – for supporting testosterone levels
Tribulus Terrestris 500 mg – helps to build lean muscle mass and supports T levels
Horny Goat Weed 400 mg – enhances erections, boosts the libido and increases testosterone
Fenugreek Seed extract 300 mg – increases endurance, supports performance and helps to reduce fat
Maca Root powder 250 mg – increases stamina and energy
Panax Ginseng Root extract 150 mg – reduces stress, improves concentration and stamina
Diindolylmethane (DIM) 100 mg – for increasing testosterone levels
Tongkat Ali extract 50 mg – for enhancing performance in men
Yohimbe Bark extract 1.5 mg – to increase energy and performance
Other ingredients include Vegetable cellulose, Rice flour and Vegetable Magnesium stearate.
Recommended Dosage
Take 3 capsules 1-2 times per day with breakfast and/or lunch. If you decide to take it twice in one day, make sure that you wait between 5-8 hours before taking the second dose. Don't take Boost Elite within 5 hours of going to bed and for maximum effect, continue to take this supplement for 30 days with proper diet and exercise.
Boost Elite has some good reviews and apart from the inclusion of Yohimbe, it should be relatively safe to take. Whether you're an outdoorsman, a moderately active man or someone who wants to deal with Low T and its associated issues, you might want to try this natural product and see for yourself how helpful it can be.